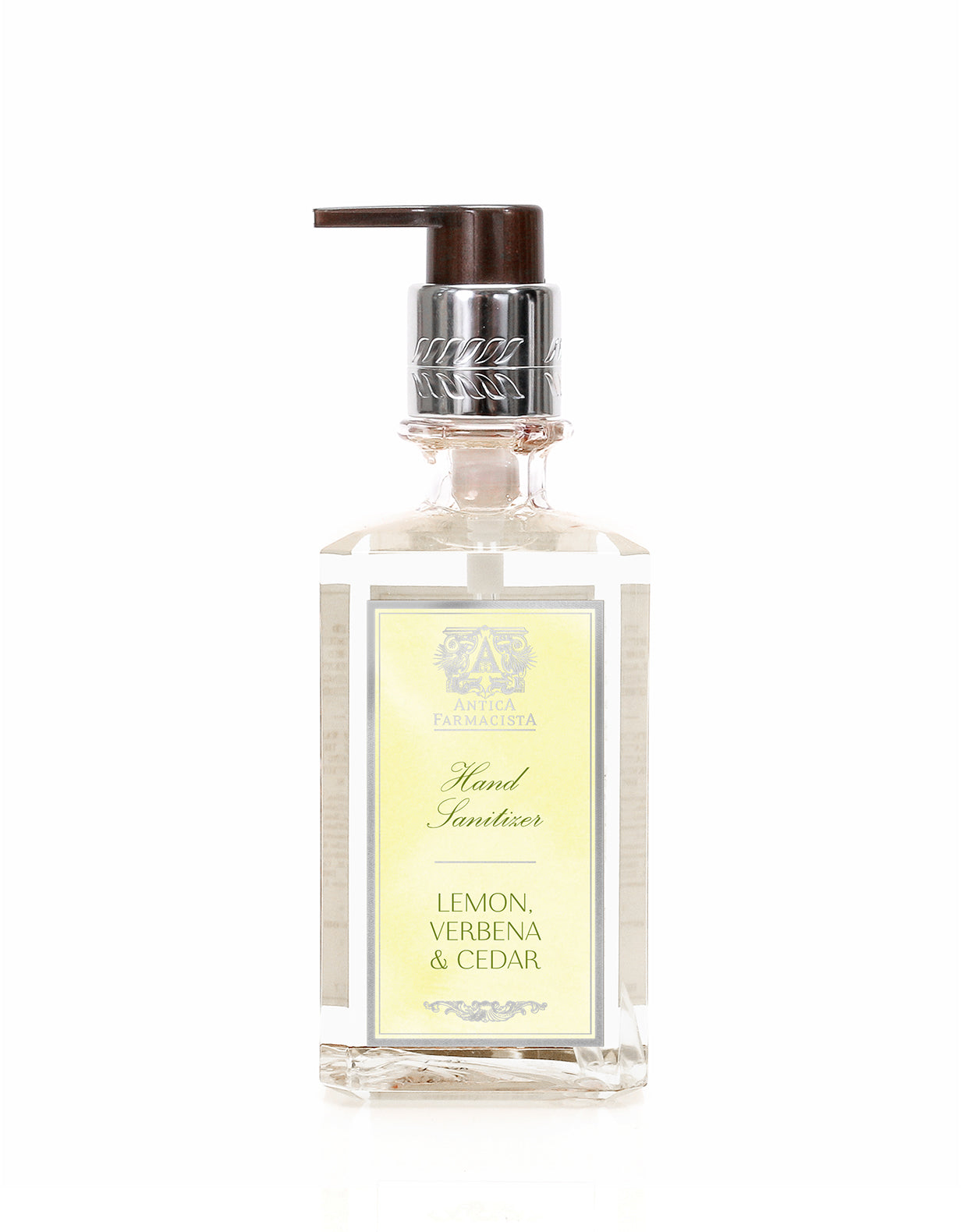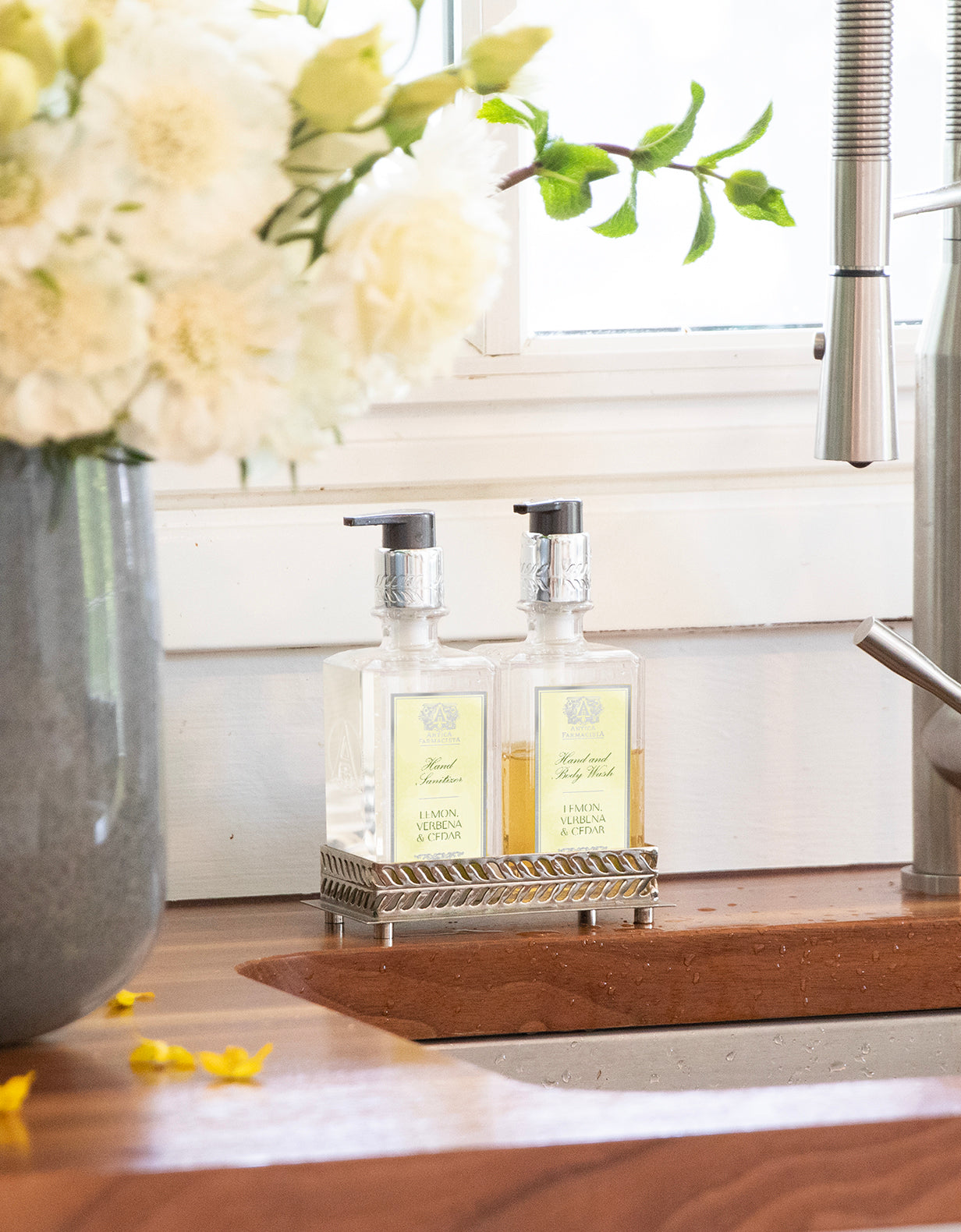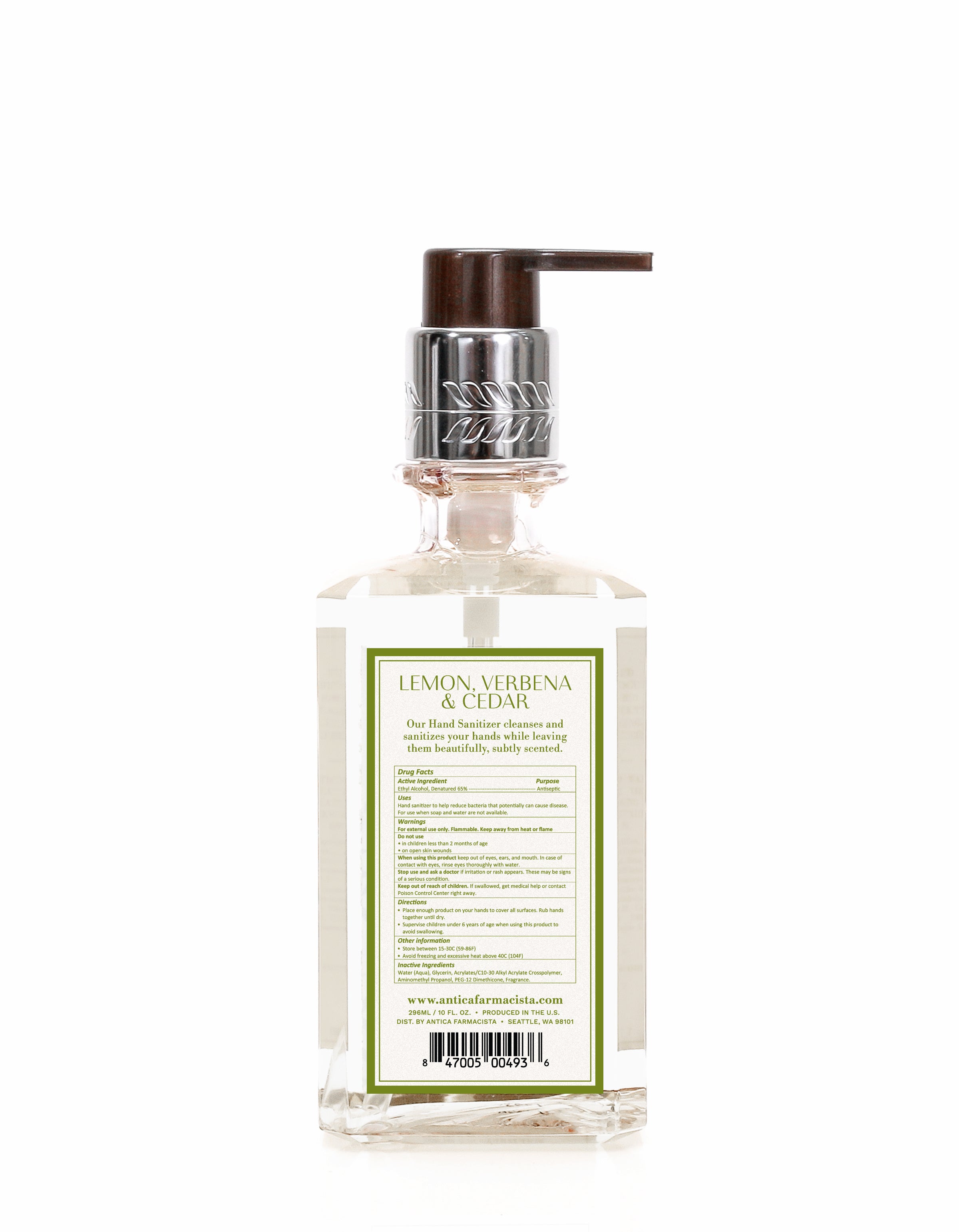 Lemon, Verbena & Cedar Hand Sanitizer
Gift wrap available at checkout.
The Fragrance: A captivating take on a timeless and beloved citrus scent. An invigorating blend of tart lemon, juicy orange, and zesty lemongrass is infused with the refreshing essence of Italian verbena and accents of delicate jasmine. A base of cedarwood, fir needle, and warm musk impart a sophisticated, earthy depth to its composition, making it a perfectly balanced sensory experience.
The Product: Our Hand Sanitizer is FDA-approved and is available in our top-selling scents. We've been working tirelessly to provide you with a luxury hand sanitizer that sanitizes effectively while leaving hands beautifully scented without sticky residue or feeling dry. Note: Our Hand Sanitizer is manufactured in the U.S. and does not include methanol as an ingredient. Have more questions? Read our FAQ here.