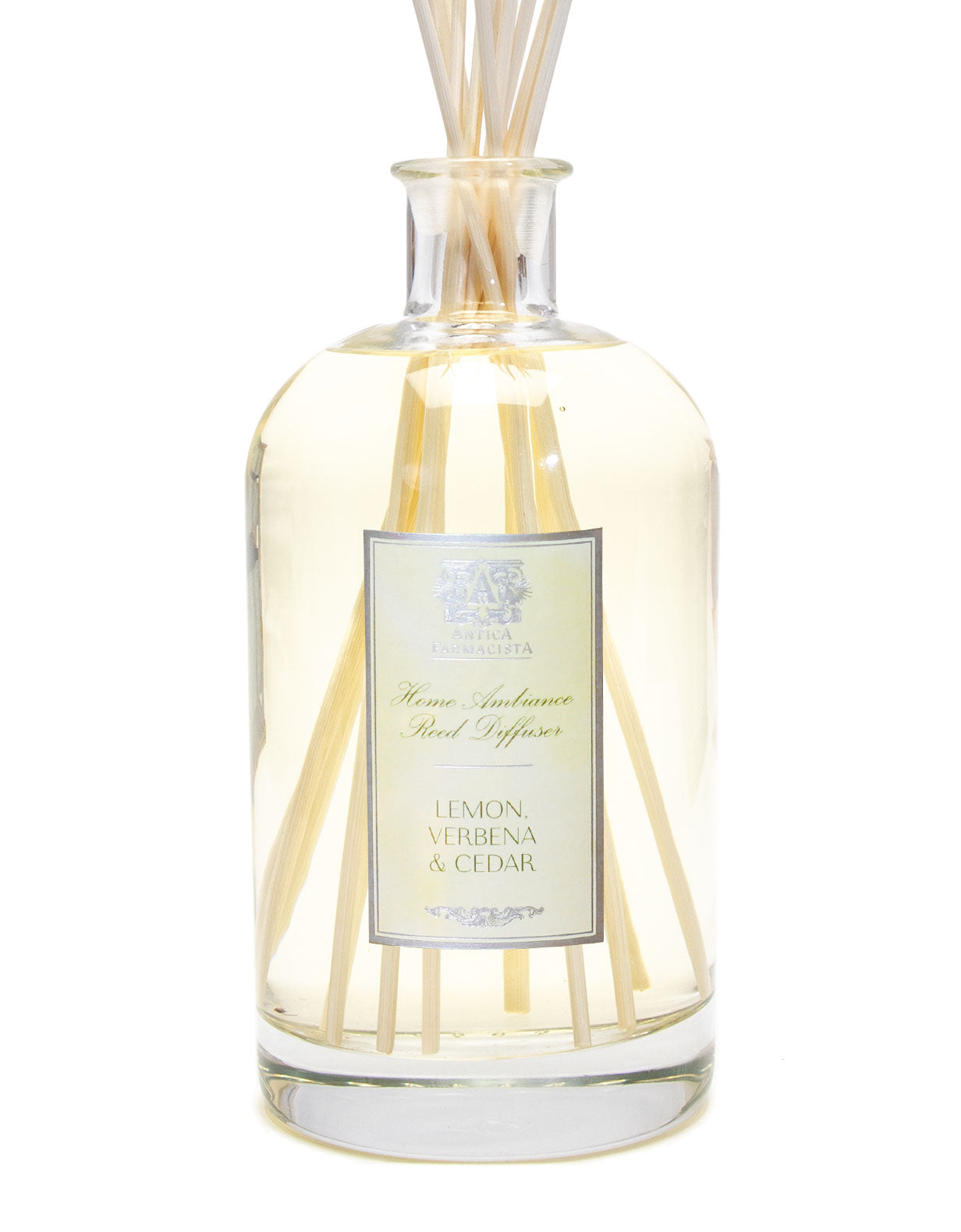 1000ml Lemon, Verbena & Cedar Home Ambiance Diffuser
Gift wrap available at checkout.
The Fragrance: A captivating take on a timeless and beloved citrus scent. An invigorating blend of tart lemon, juicy orange, and zesty lemongrass is infused with the refreshing essence of Italian verbena and accents of delicate jasmine. A base of cedarwood, fir needle, and warm musk impart a sophisticated, earthy depth to its composition, making it a perfectly balanced sensory experience.
The Product: The signature product in our collection. Utilizing apothecary inspired bottles filled with exquisite fragrance, the scent permeates the air via our signature reeds which are inserted into the bottle. The reeds absorb the fragrance and subtly distribute it throughout the air, providing lasting, beautiful scent. Customize the intensity by flipping the reeds — flip every day for more intense scent or once a week for more subtle fragrance.