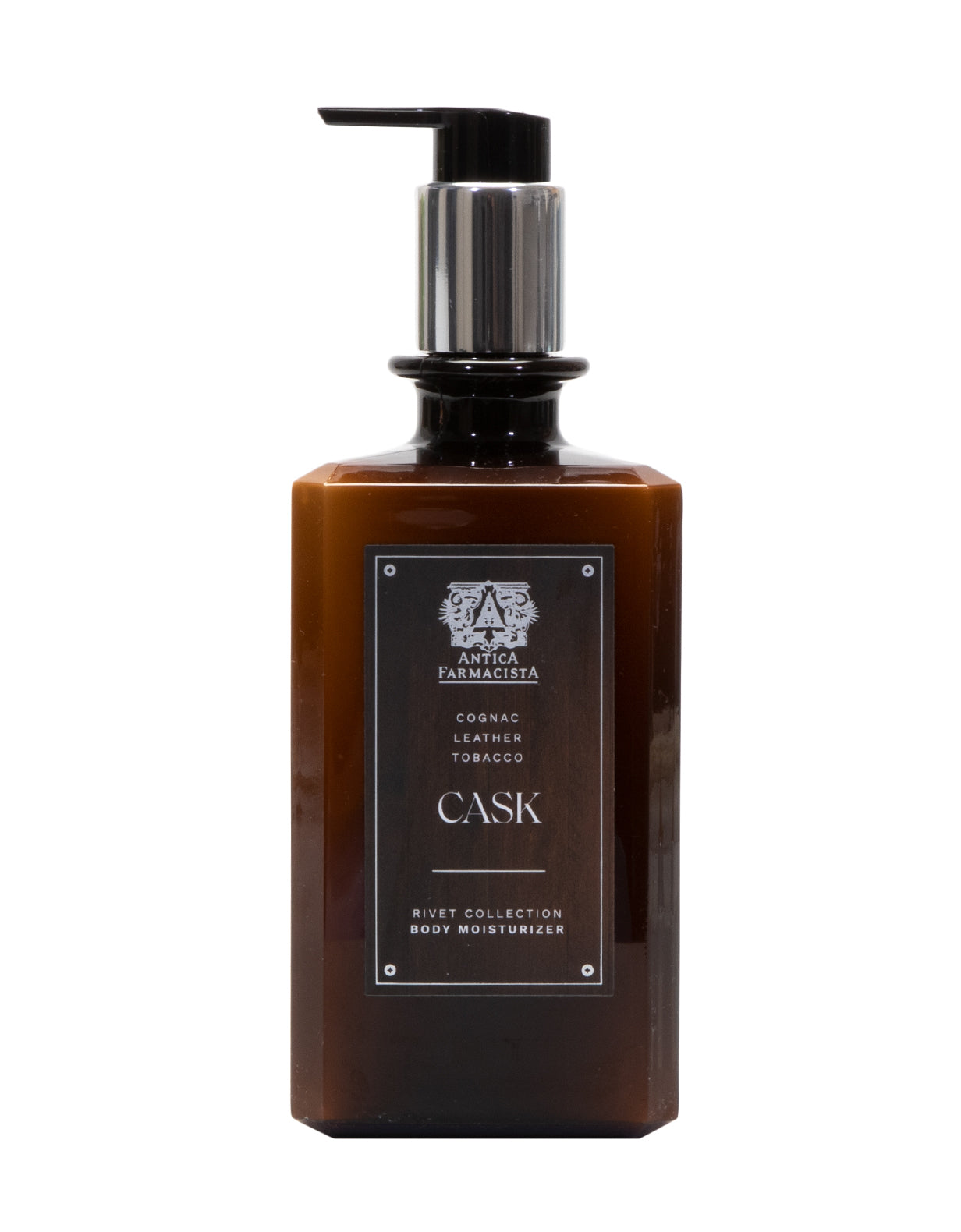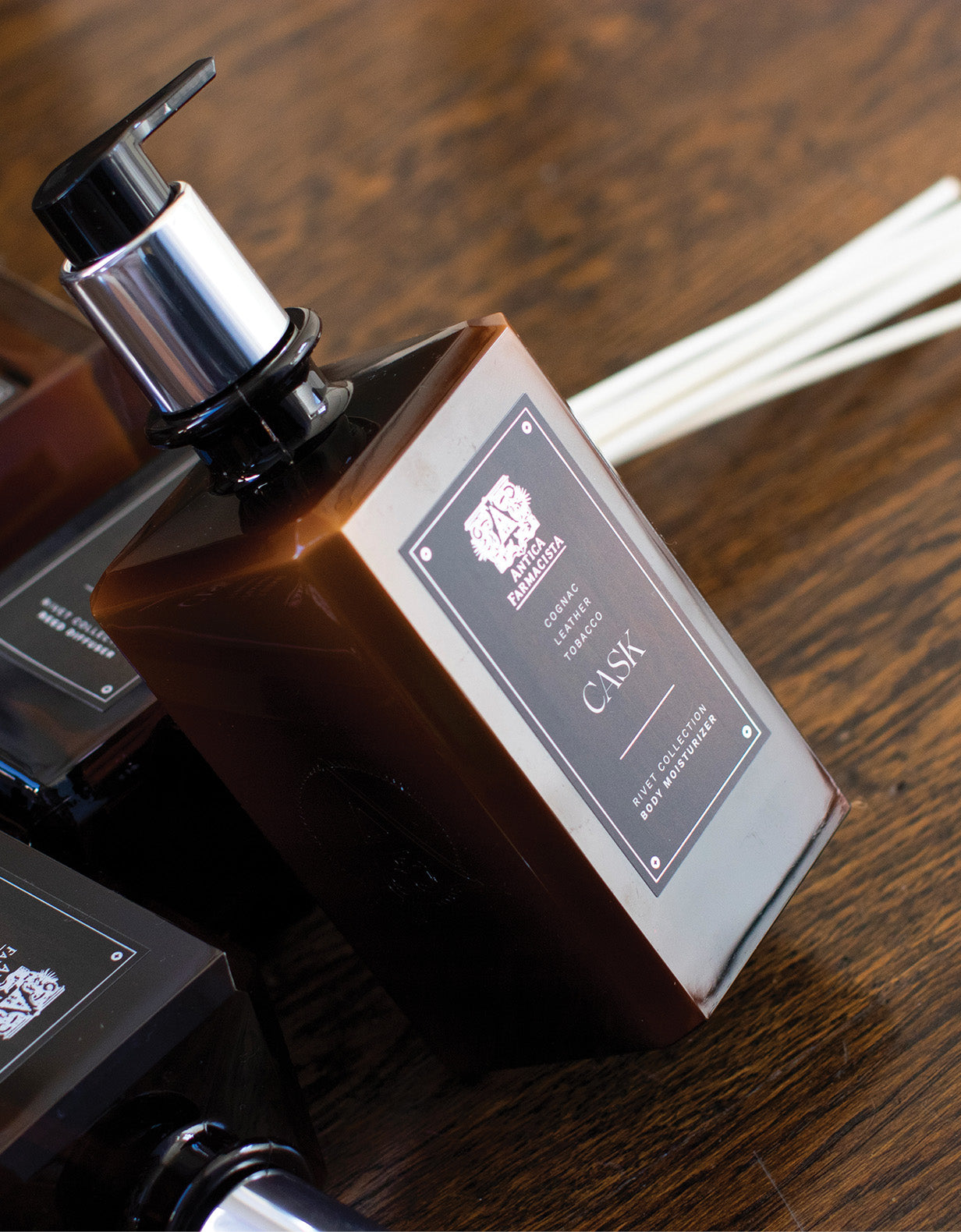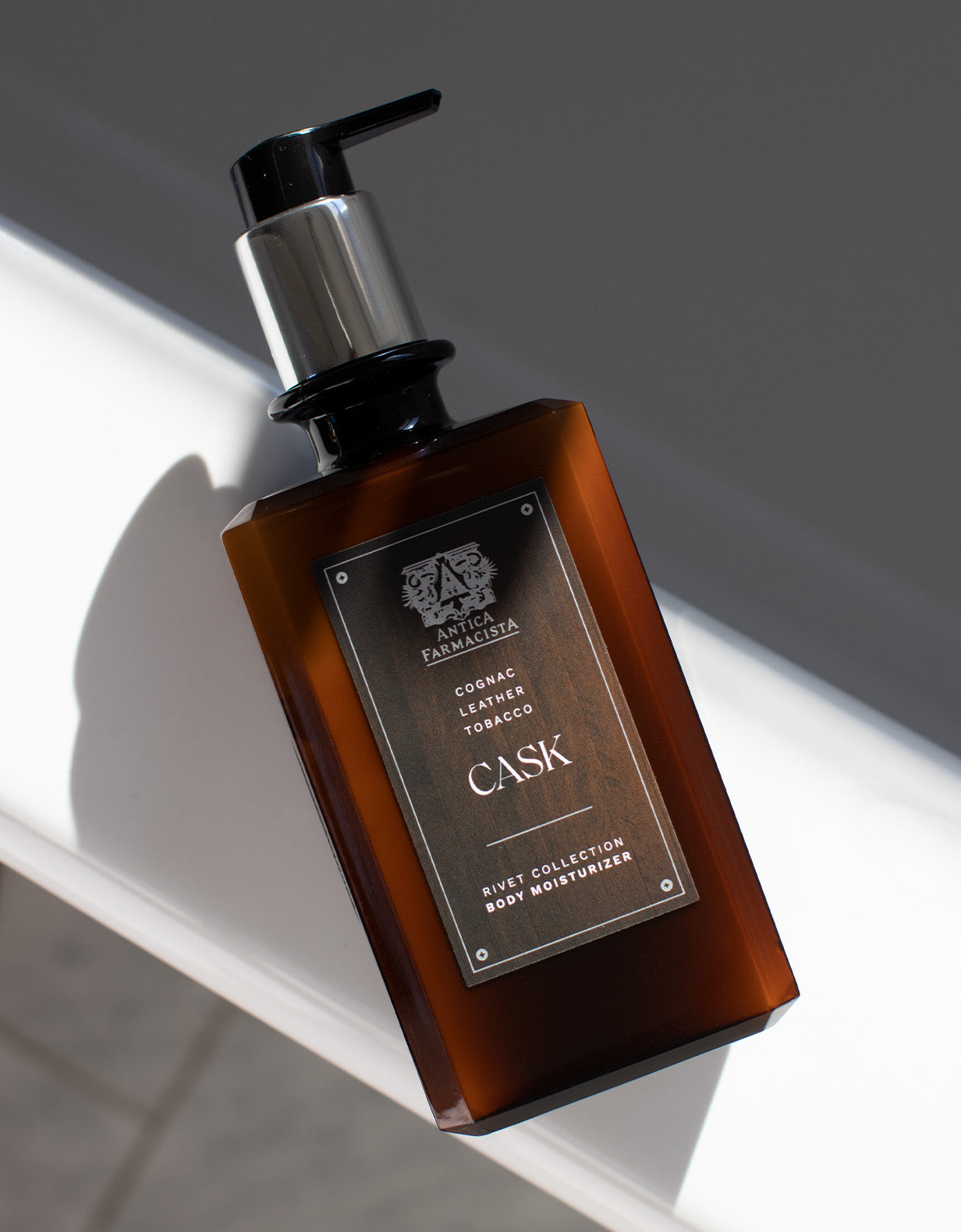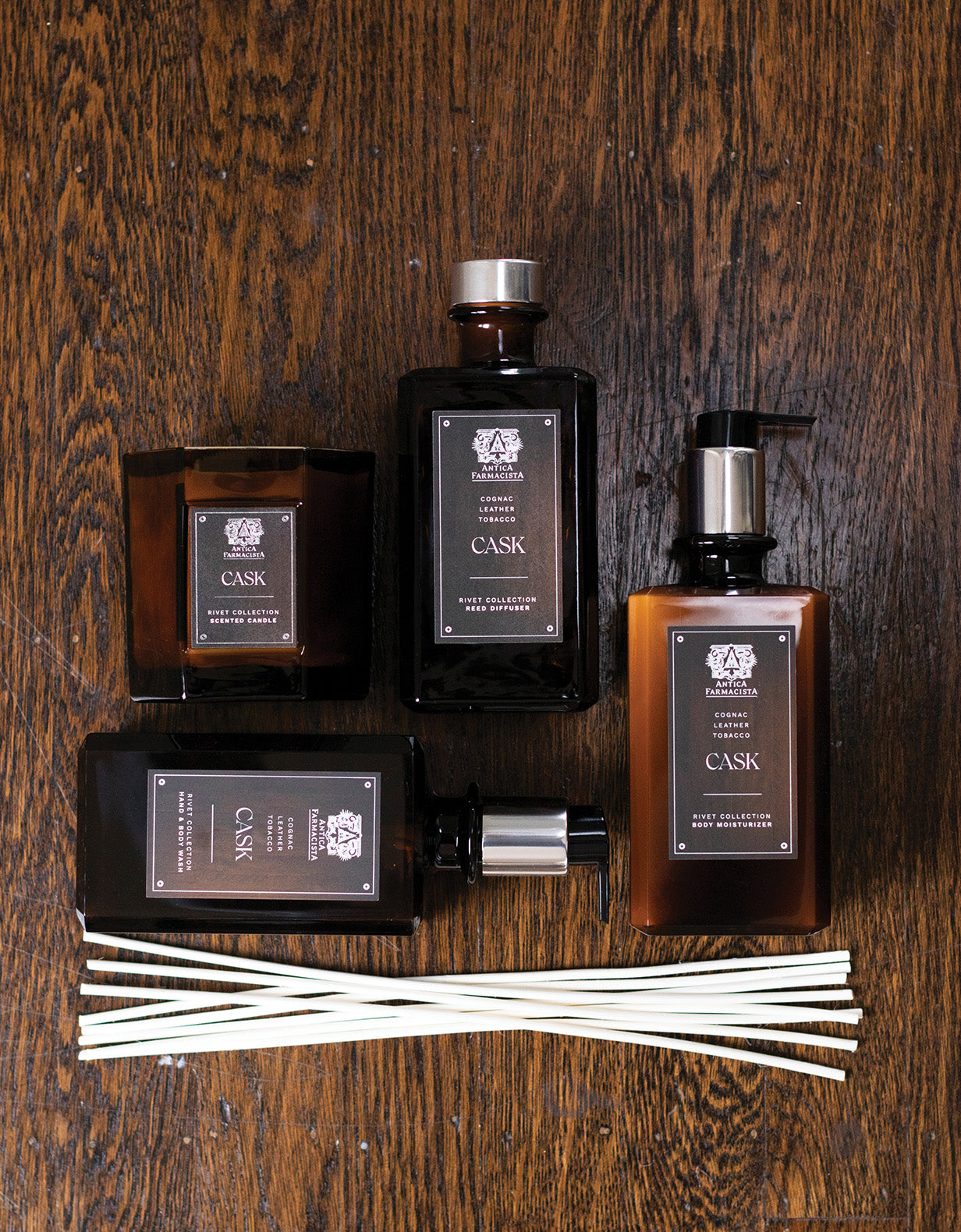 16oz Cask Body Moisturizer
Gift wrap available at checkout.
The Fragrance: A cozy accord of rich cognac, worn leather and earthy tobacco. A hint of rose is layered with creamy vanilla and distilled rum. An intoxicating elixir.
The Product: Introducing the Rivet Collection, inspired by the connective power of fragrance. Galvanized by the rivets that move us through land, air and sea, we deliver a modern collection, connecting design and destination. Our luxurious Body Moisturizer formula includes natural ingredients such as aloe vera, apricot kernel oil, green tea and fruit extracts, sweet almond oil, silk amino acids, shea butter and honey for superior hydration. Its soft, silky texture is flawless, leaving skin lightly fragranced, radiant and smooth.