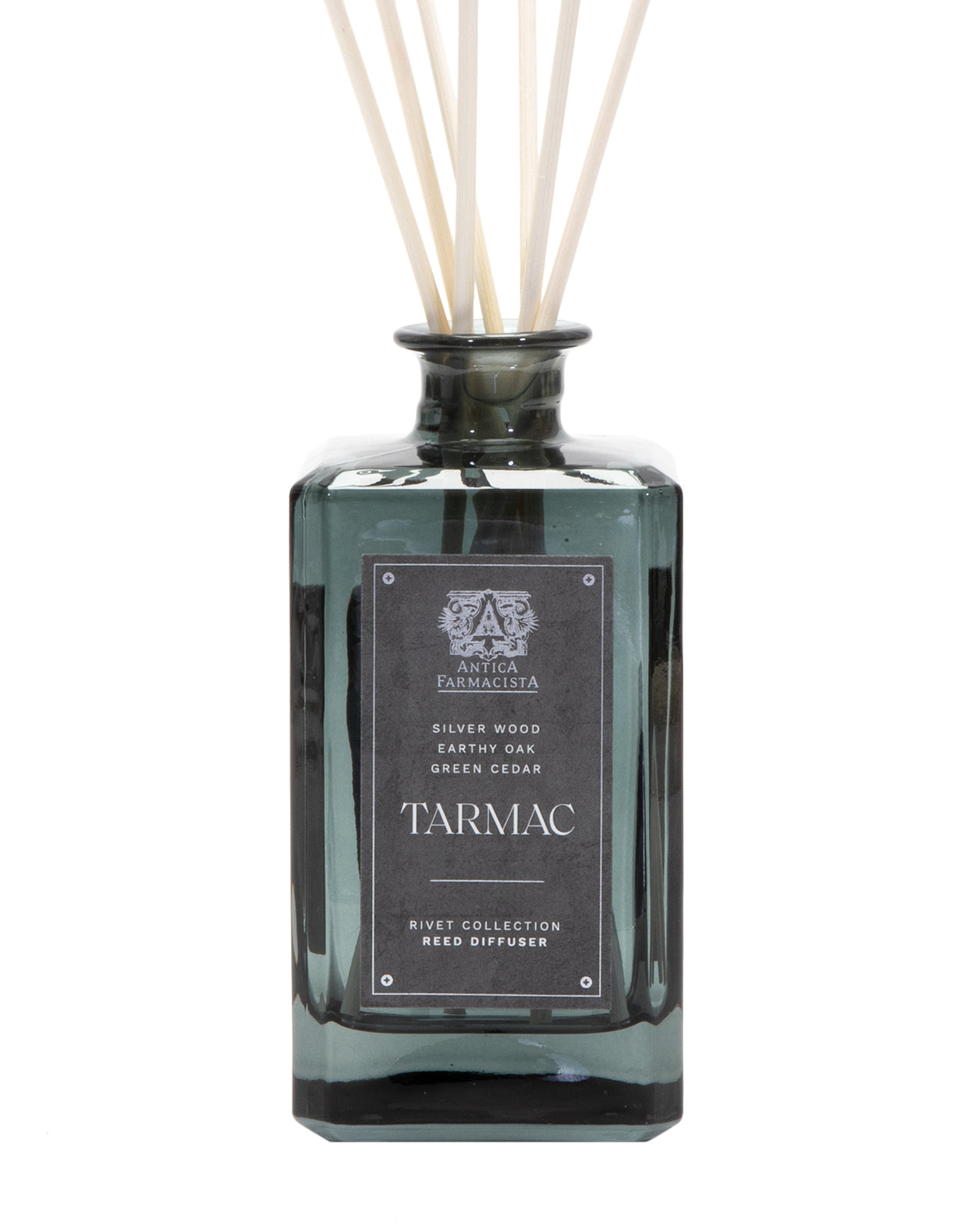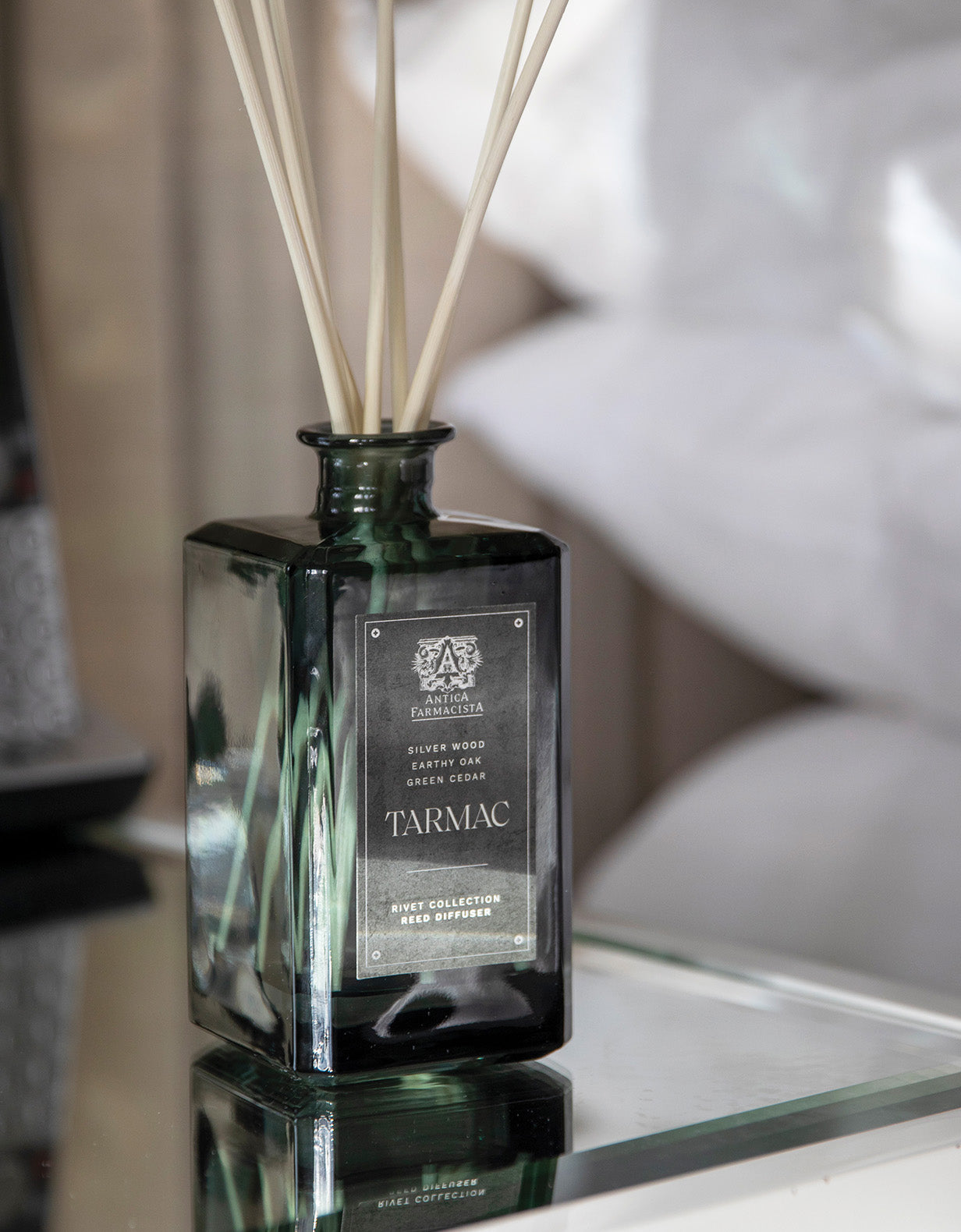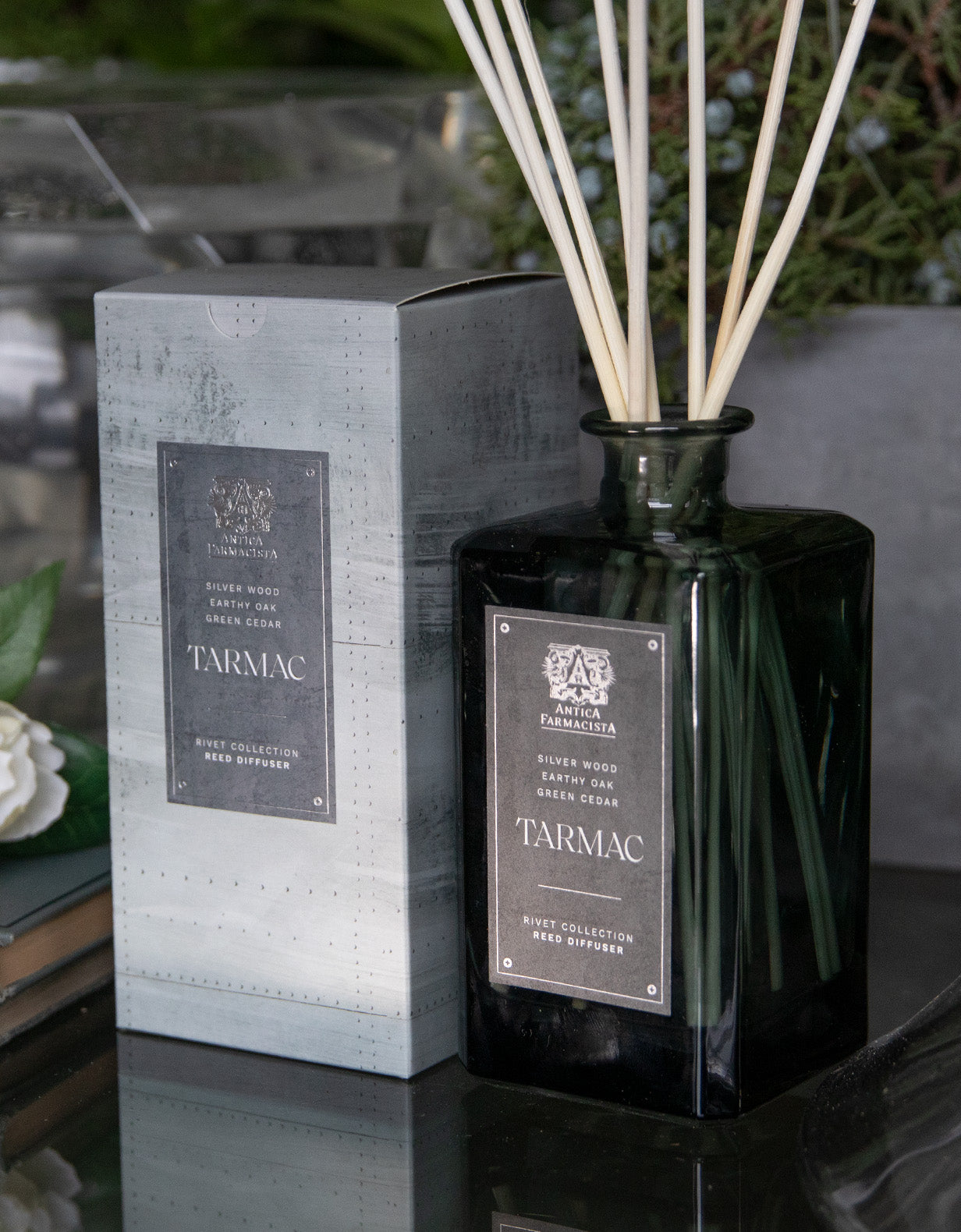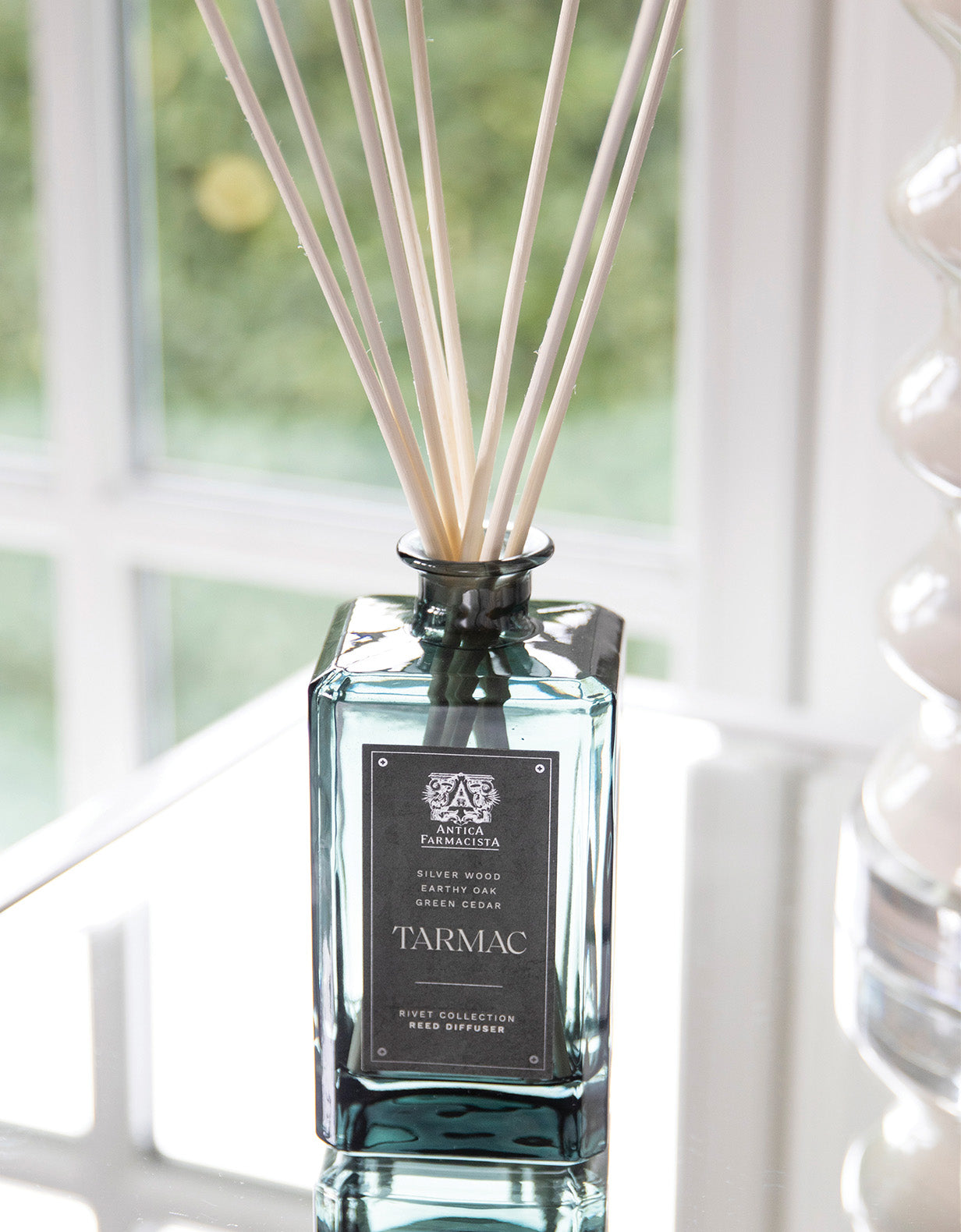 320ml Tarmac Reed Diffuser
Gift wrap available at checkout.
The Fragrance: A flinty tarmac accord of cedar, cypress and black pepper is warmed by creamy sandalwood and earthy oak. Capturing the take off, the horizon and the freedom of flight.
The Product: Introducing the Rivet Collection, inspired by the connective power of fragrance. Galvanized by the rivets that move us through land, air and sea, we deliver a modern collection, connecting design and destination. Utilizing apothecary inspired bottles filled with exquisite fragrance, the scent permeates the air via our signature reeds which are inserted into the bottle. The reeds absorb the fragrance and subtly distribute it throughout the air, providing lasting, beautiful scent. Flip reeds every day for more intense scent or once a week for more subtle fragrance.