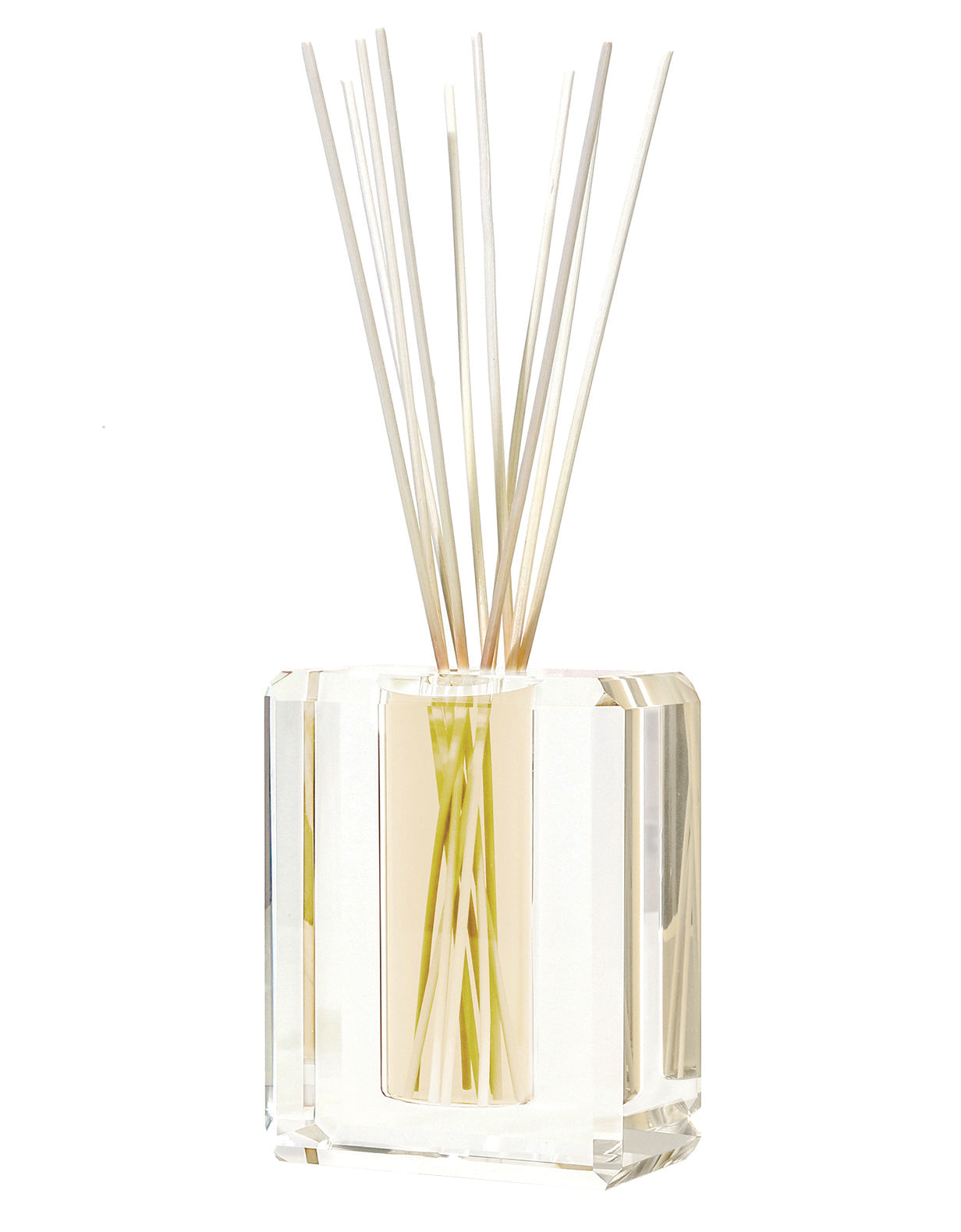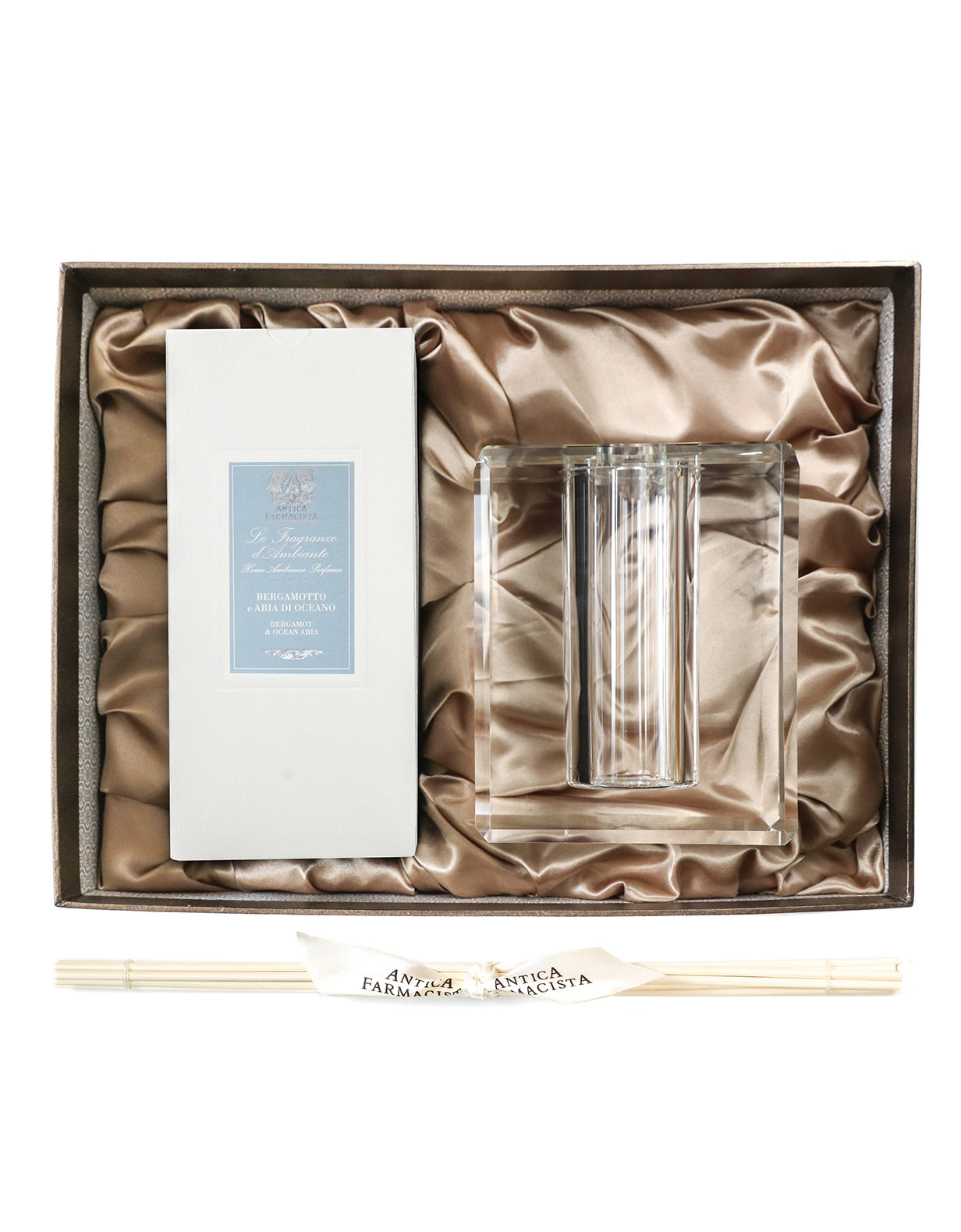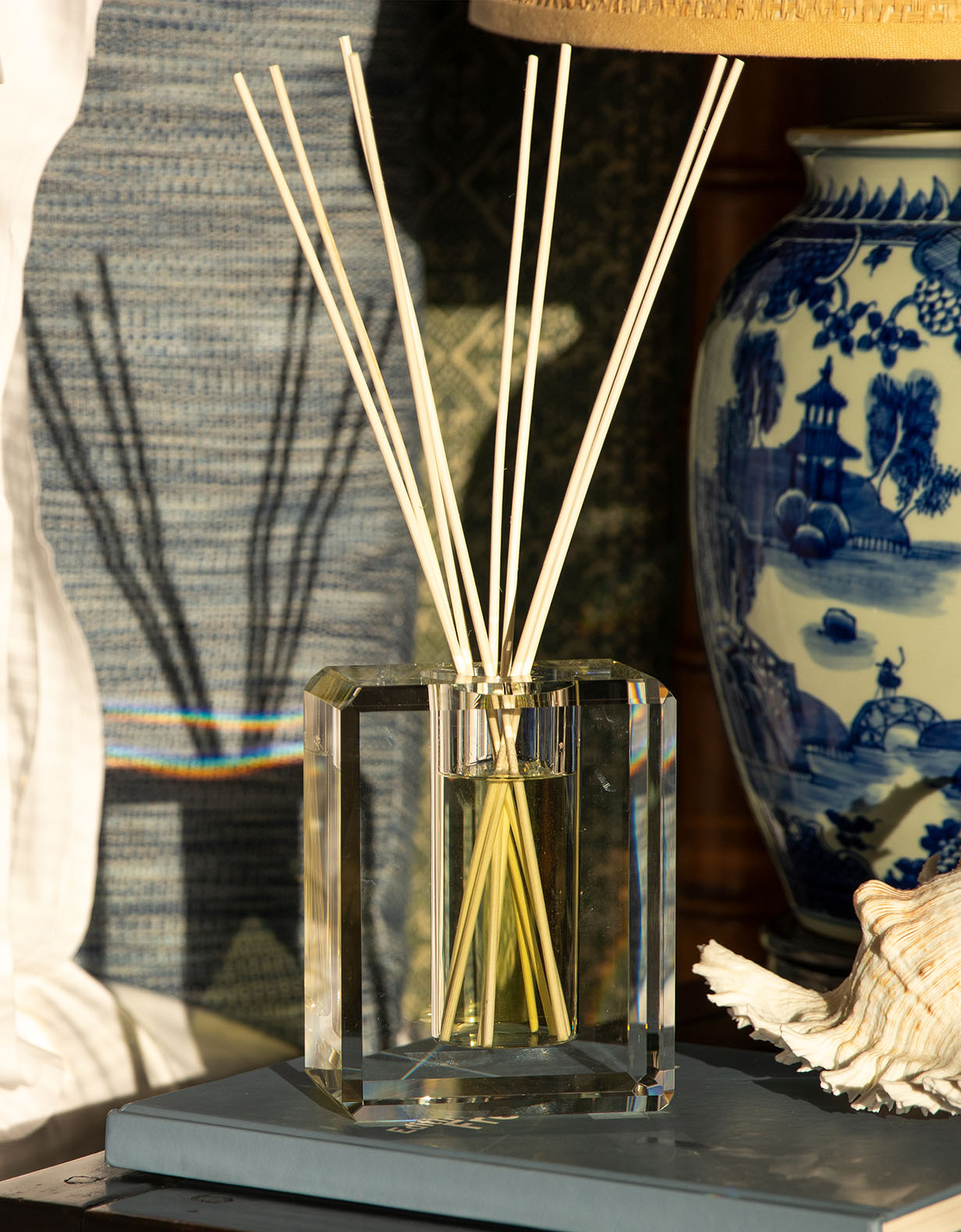 Crystal Diffuser – Bergamot & Ocean Aria
Gift wrap available at checkout.
Top:
Crisp Oceanic Notes, Bergamot Citrus, Mint
Mid:
Cyclamen, Soft Jasmine, Herbaceous Lavender
Base:
Lush Oakmoss, White Musk, Vetiver
The Fragrance:
A beautiful fragrance inspired by the allure of the ocean and its captivating ambiance. Fresh saltwater notes blend with soft jasmine and lavender while crisp bergamot adds a glistening effervescence. Soft white musk and lush oak moss add warmth and complete this captivating scent.
The Product:
Our Crystal
Diffuser
is the epitome of modern elegance. The contemporary lines of this beveled lead crystal reflect and scatter light beautifully. Whether filled with your favorite Antica home ambiance fragrance or your favorite seasonal flowers, its beautifully sculpted silhouette is worthy of display in any distinguished home space.
500ml Crystal Diffuser 6" tall by 4.5" wide by 2.75" deep. Packaged in a satin lined 2 piece box, includes 500ml fragrance (allows for two fills) and a set of white birch reeds.