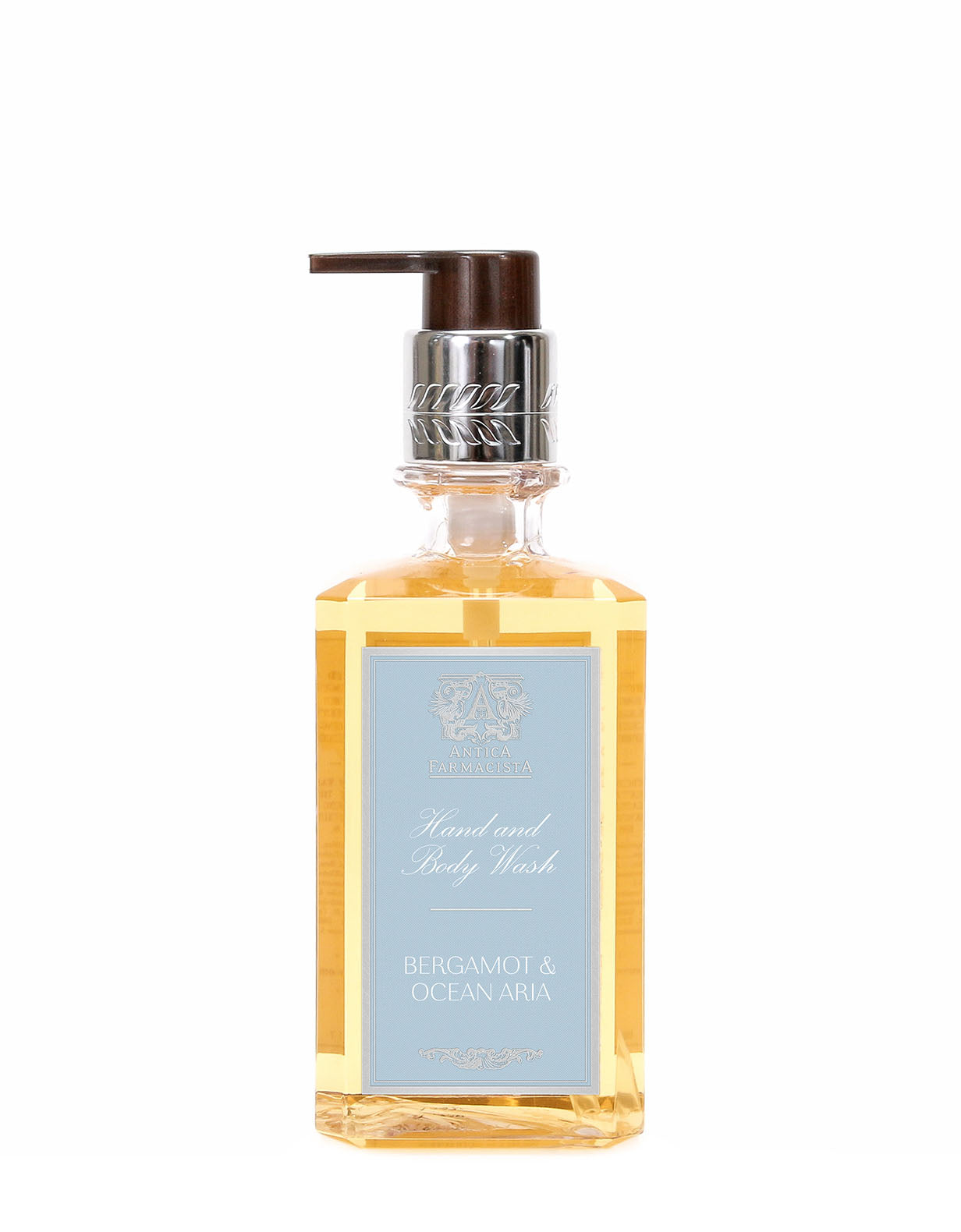 Bergamot & Ocean Aria Hand & Body Wash
Gift wrap available at checkout.
The Fragrance: A beautiful fragrance inspired by the allure of the ocean and its captivating ambiance. Fresh saltwater notes blend with soft jasmine and lavender while crisp bergamot adds a glistening effervescence. Soft white musk and lush oak moss add warmth and complete this captivating scent.
The Product: Our Hand & Body Wash is enhanced with natural ingredients intended to target skin that is oftentimes dry and stripped of essential oils. This formula contains silk amino acids, chamomile honey and sweet almond oil. The rich lather creates the perfect foam that results in clean, sanitized, beautifully scented hands.