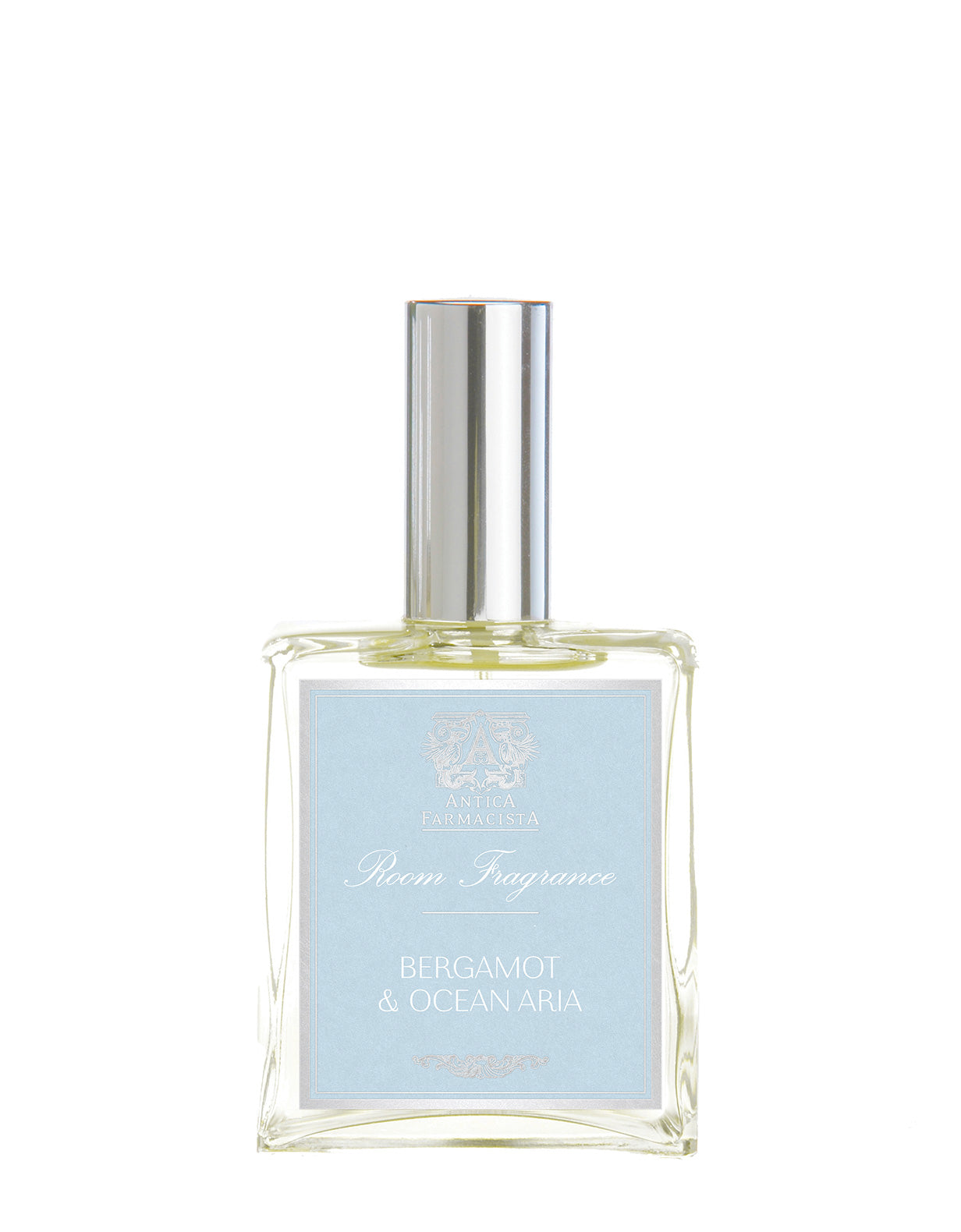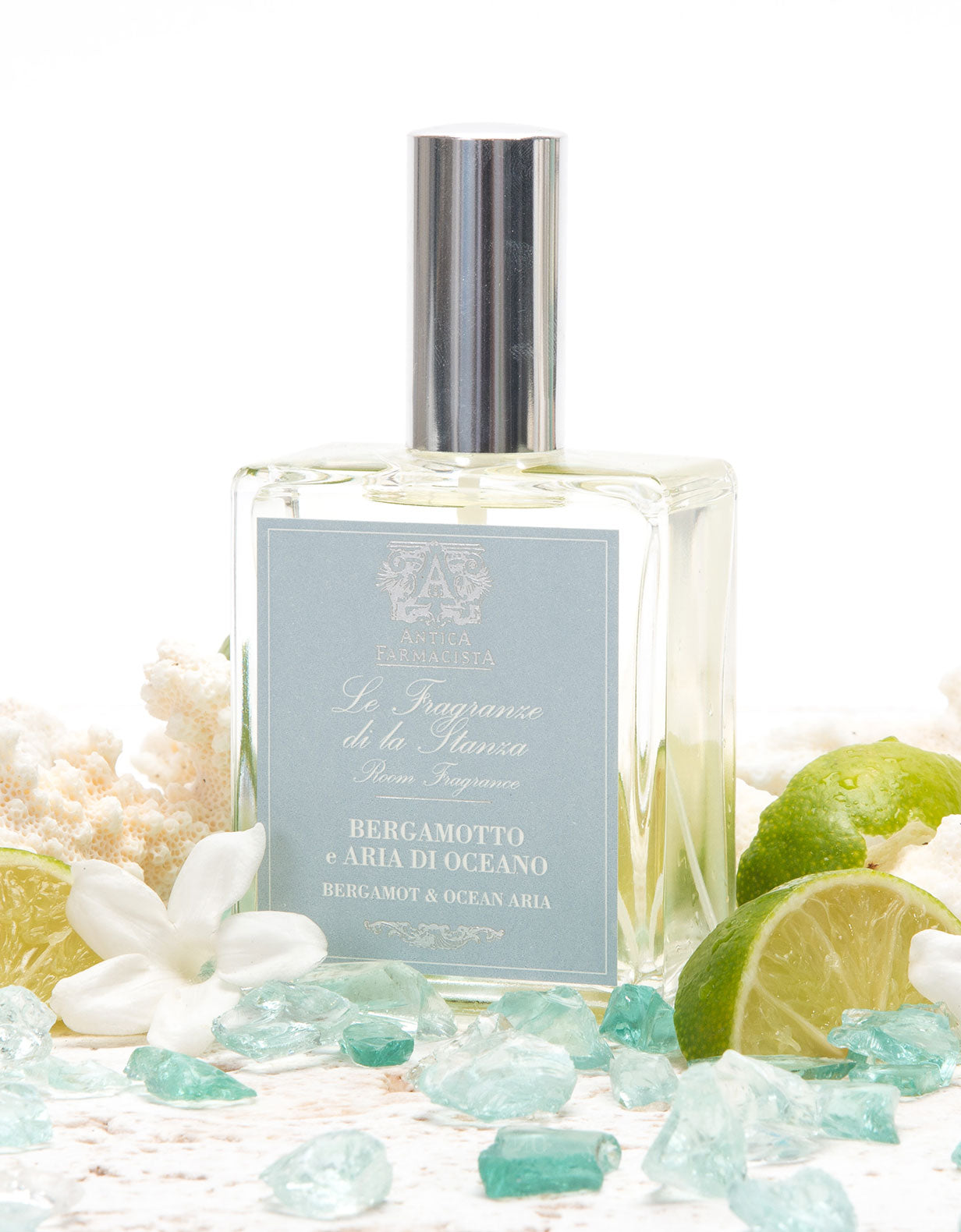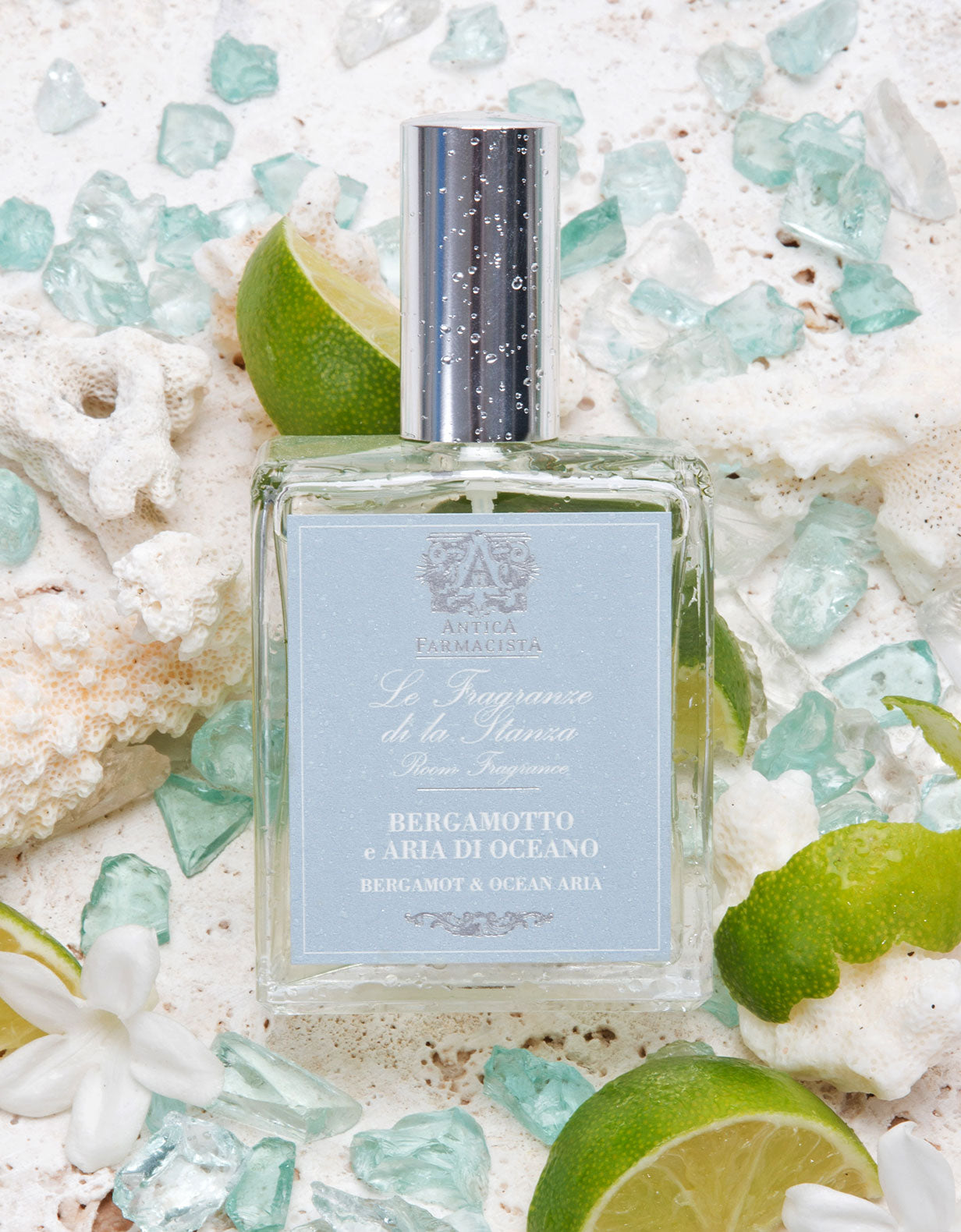 Bergamot & Ocean Aria Room Spray
Gift wrap available at checkout.
The Fragrance: A beautiful fragrance inspired by the allure of the ocean and its captivating ambiance. Fresh saltwater notes blend with soft jasmine and lavender while crisp bergamot adds a glistening effervescence. Soft white musk and lush oak moss add warmth and complete this captivating scent.
The Product: Our Room Fragrance provides the perfect fragrance for instant home refreshing. Whether spritzed into the air as a single scent, or used in conjunction with our Home Ambiance Reed Diffusers, our Room Fragrance will set the mood in any room. Also ideal as a linen spray. Spritz onto your linens or in your closet for instantly fresh, revitalizing scent.