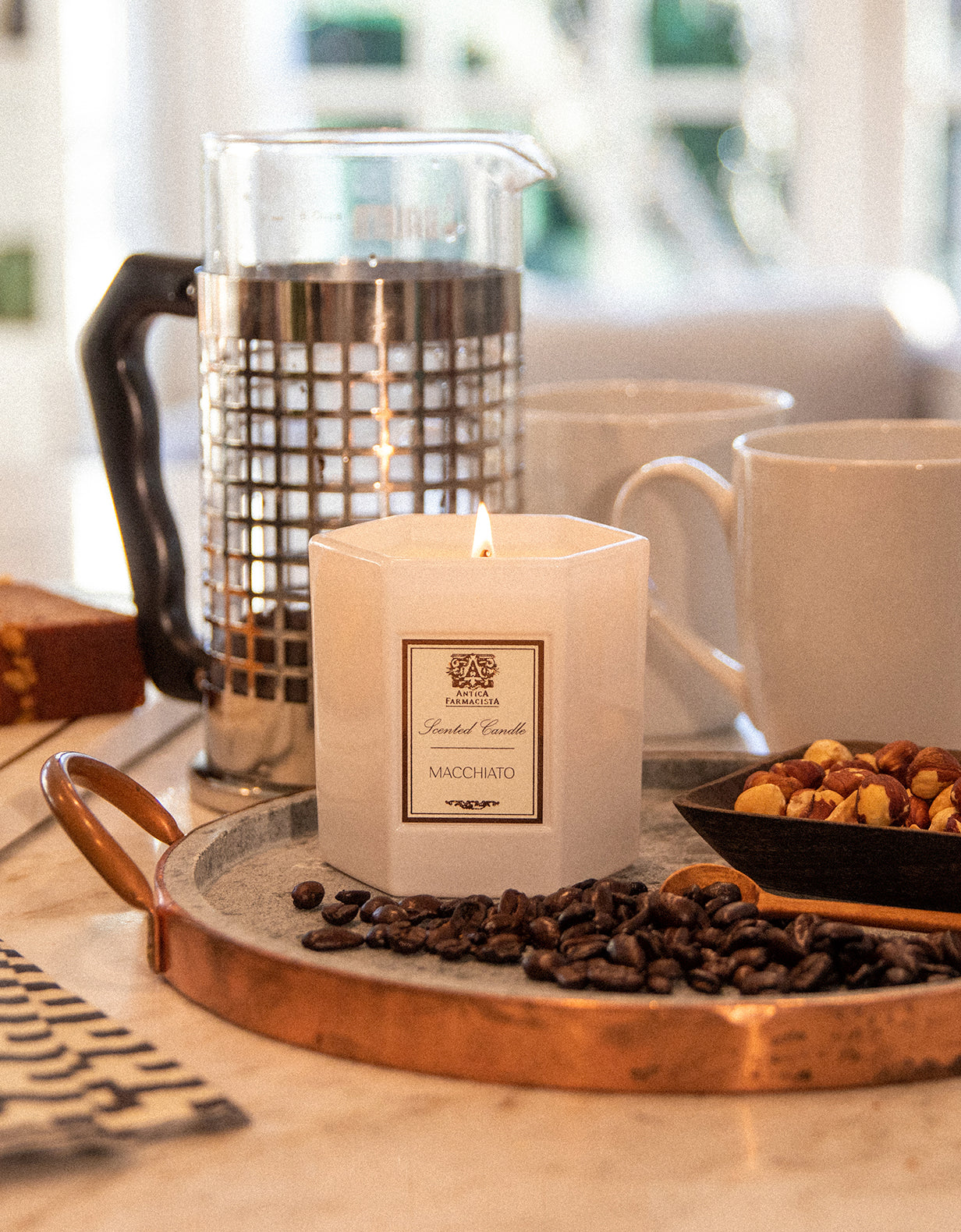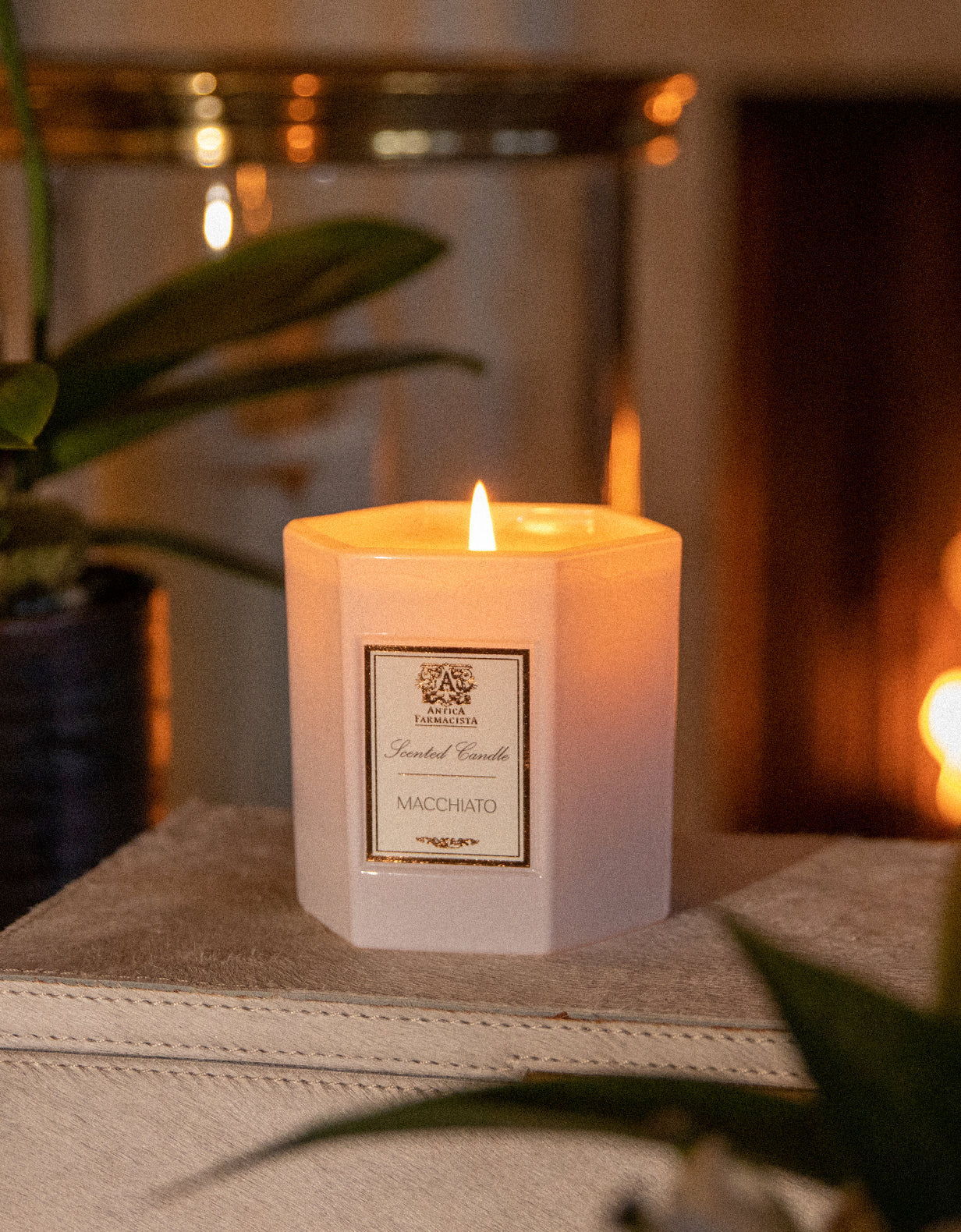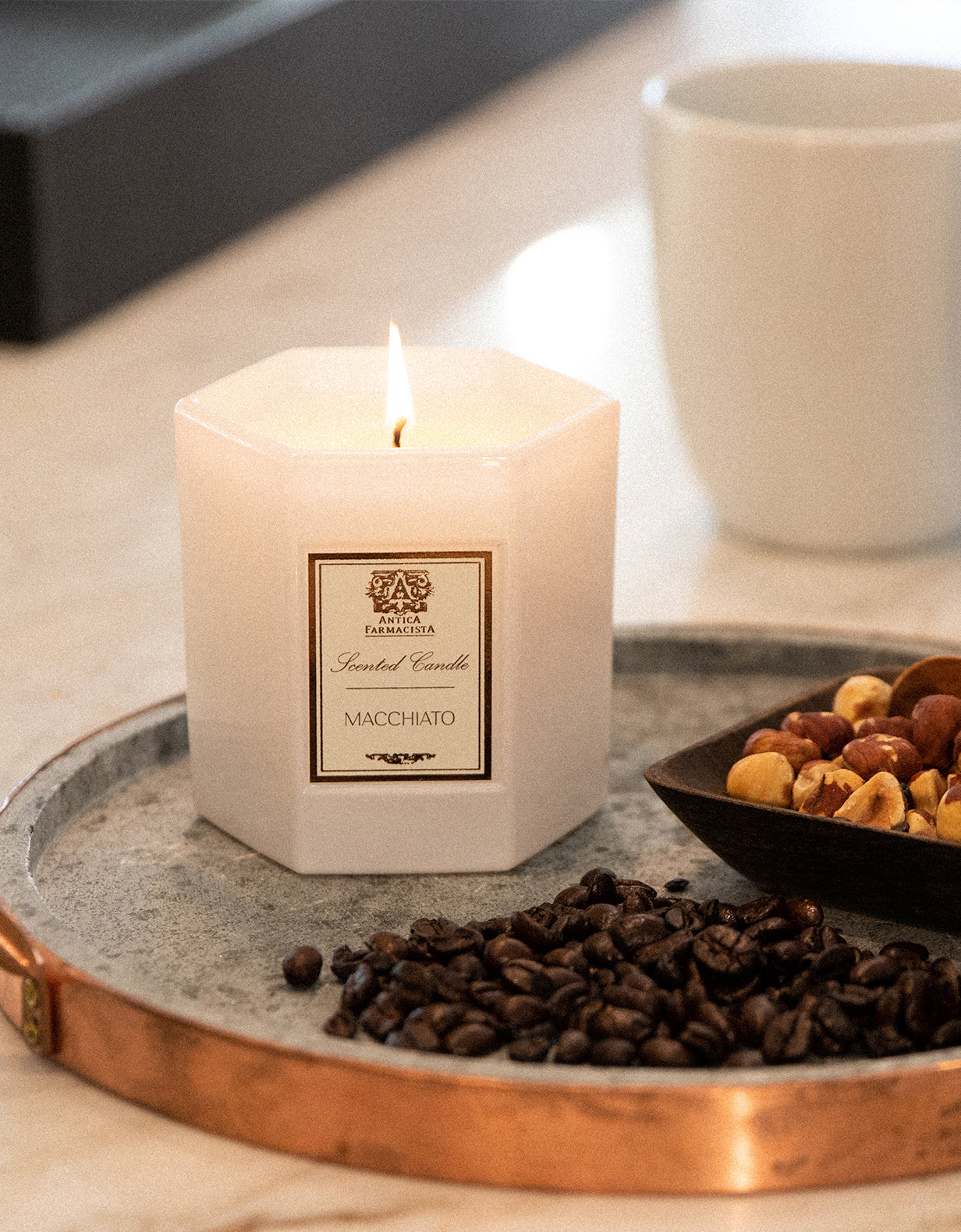 Macchiato Candle
Gift wrap available at checkout.
The Fragrance: An olfactory creation that evokes the connoisseurship behind the storied cafe society staple. Macchiato entices with the aroma of coffee crema and supple foam grounded by rich notes of espresso to set your mind alert. A surprising heart of developed sweetness — rounded caramel, vanilla bean and toasted hazelnuts — lend depth to the familiar warmth imparted by this candle. Pair with your own morning coffee to immerse in the ambiance of a boulangerie, with distant wafts of toasty baked bread, buttery pastry and freshly ground espresso.
The Product: Our signature soft white hexagonal glass, filled with our soy-paraffin wax blend, results in 60 hours of beautifully scented illumination. Each decorative box includes a set of Antica's signature matches.
Tips & Tricks
Candle Care
Candles, like people, do so much better when you care for them properly! A gorgeous candle can change the whole vibe of a room. Candle care instructions maximize ingredients and allow candle fragrances to flow around your home. We explore basics from lighting a candle to making a candle burn evenly so you can enjoy fine candles for longer.