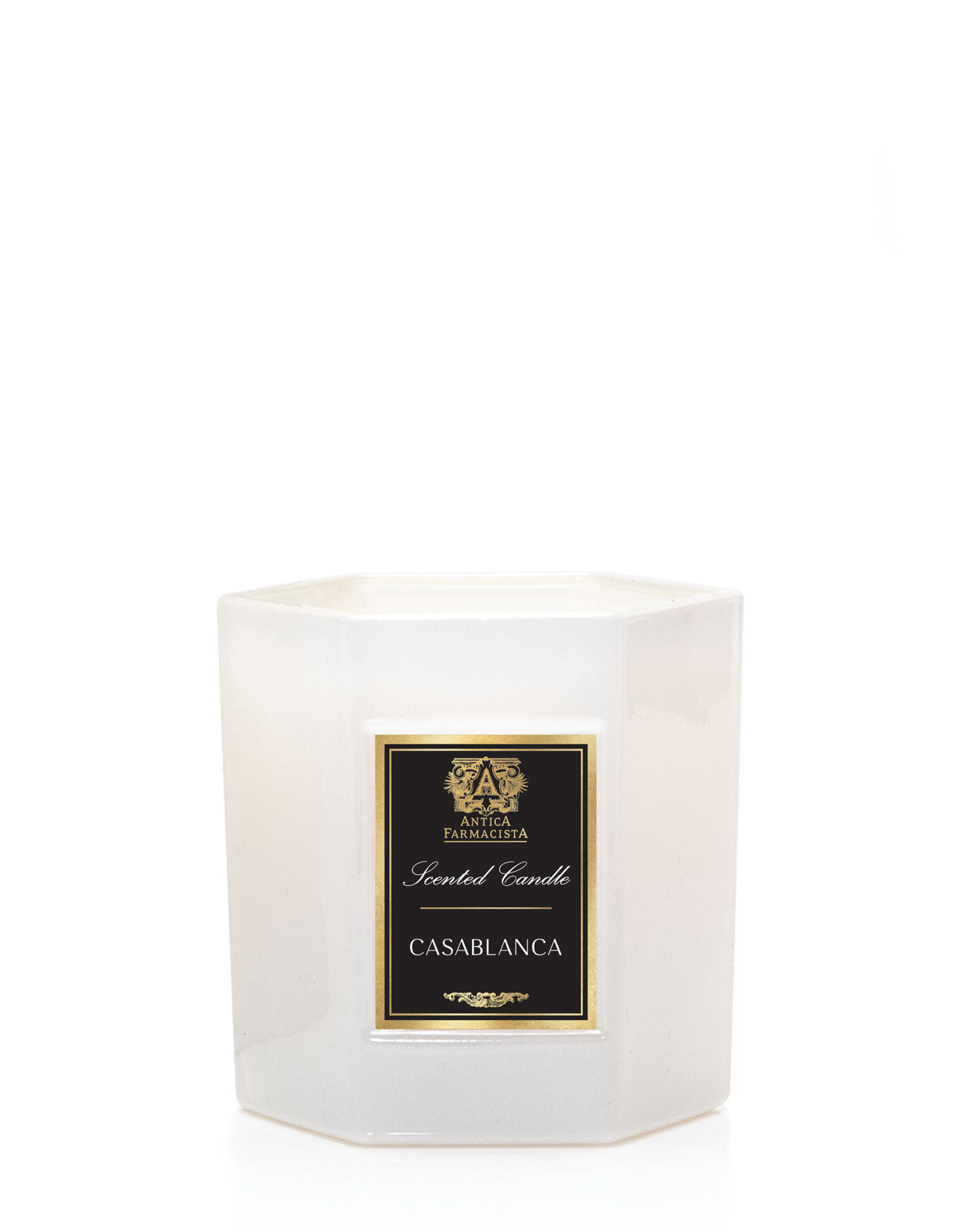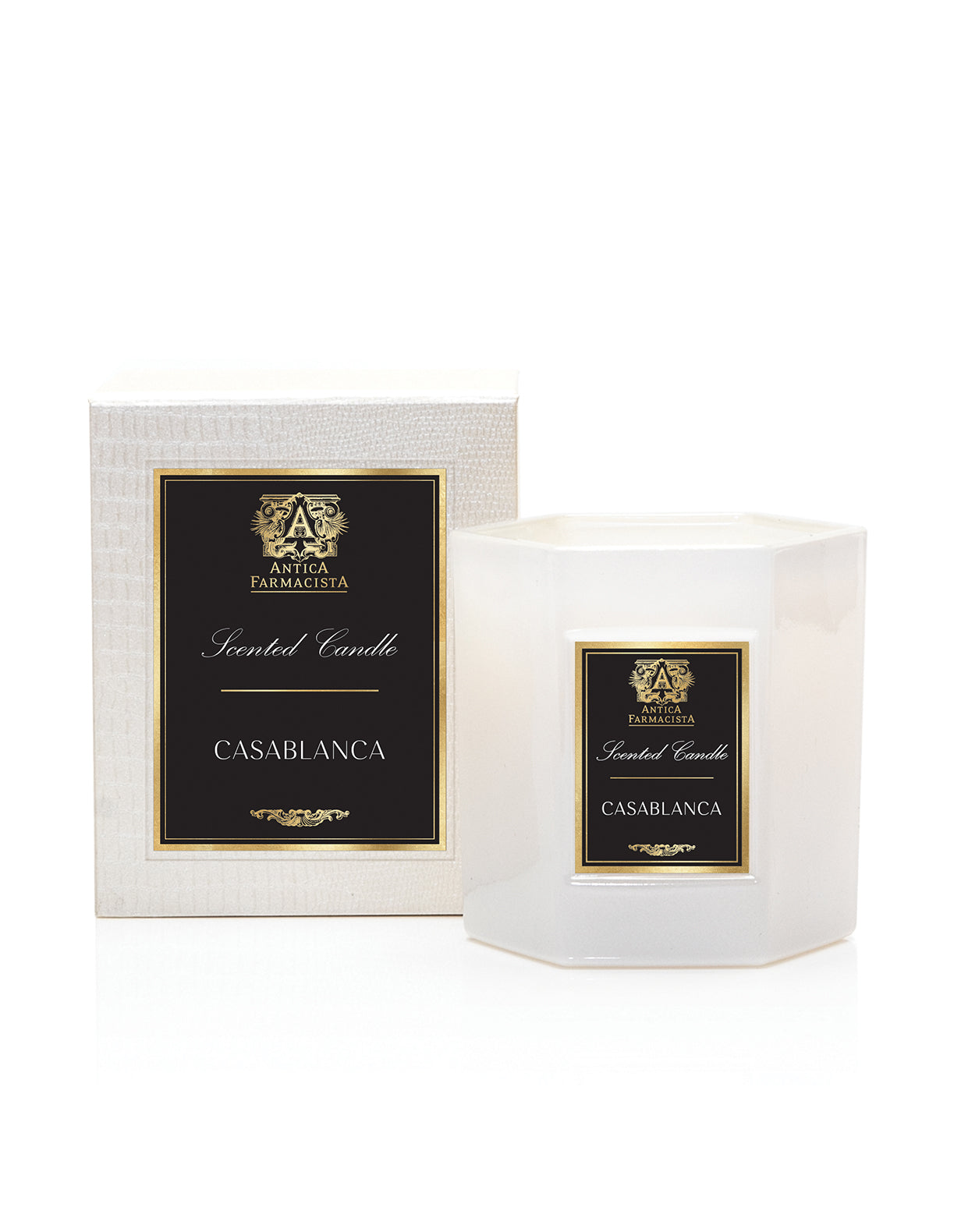 Casablanca Candle
Gift wrap available at checkout.
The Fragrance: The Casablanca Lily fragrance, long considered the most beautiful of the lily species, brings with it a warm intoxicating fragrance appreciated by men and women alike. The spicy Casablanca lily captures the exotic floral ylang ylang with subtle notes of clove resulting in this sophisticated and mysterious fragrance.
The Product: Our signature soft white hexagonal glass, filled with our soy-paraffin wax blend, results in 60 hours of beautifully scented illumination. Each decorative box includes a set of Antica's signature matches.
Tips & Tricks
Candle Care
Candles, like people, do so much better when you care for them properly! A gorgeous candle can change the whole vibe of a room. Candle care instructions maximize ingredients and allow candle fragrances to flow around your home. We explore basics from lighting a candle to making a candle burn evenly so you can enjoy fine candles for longer.