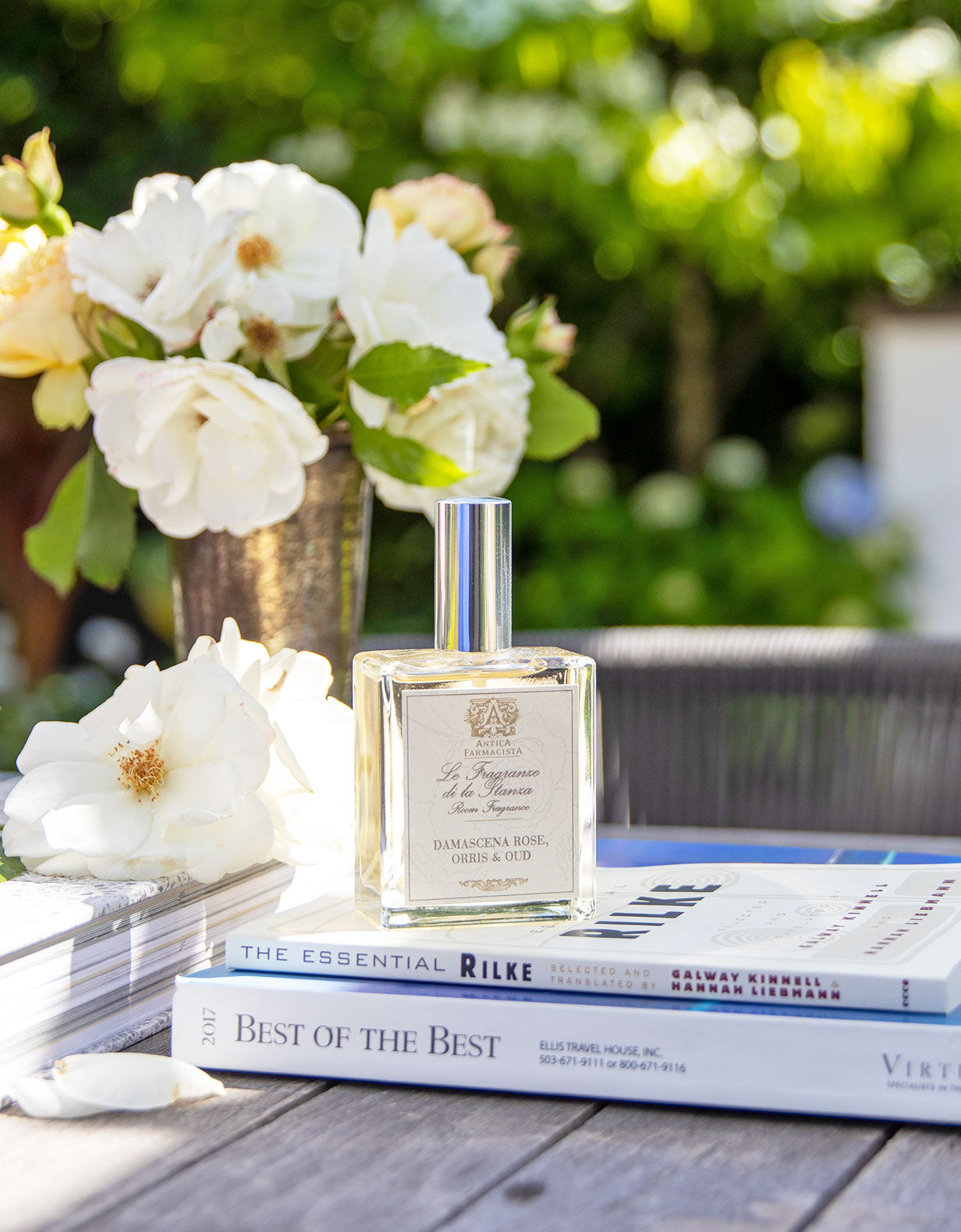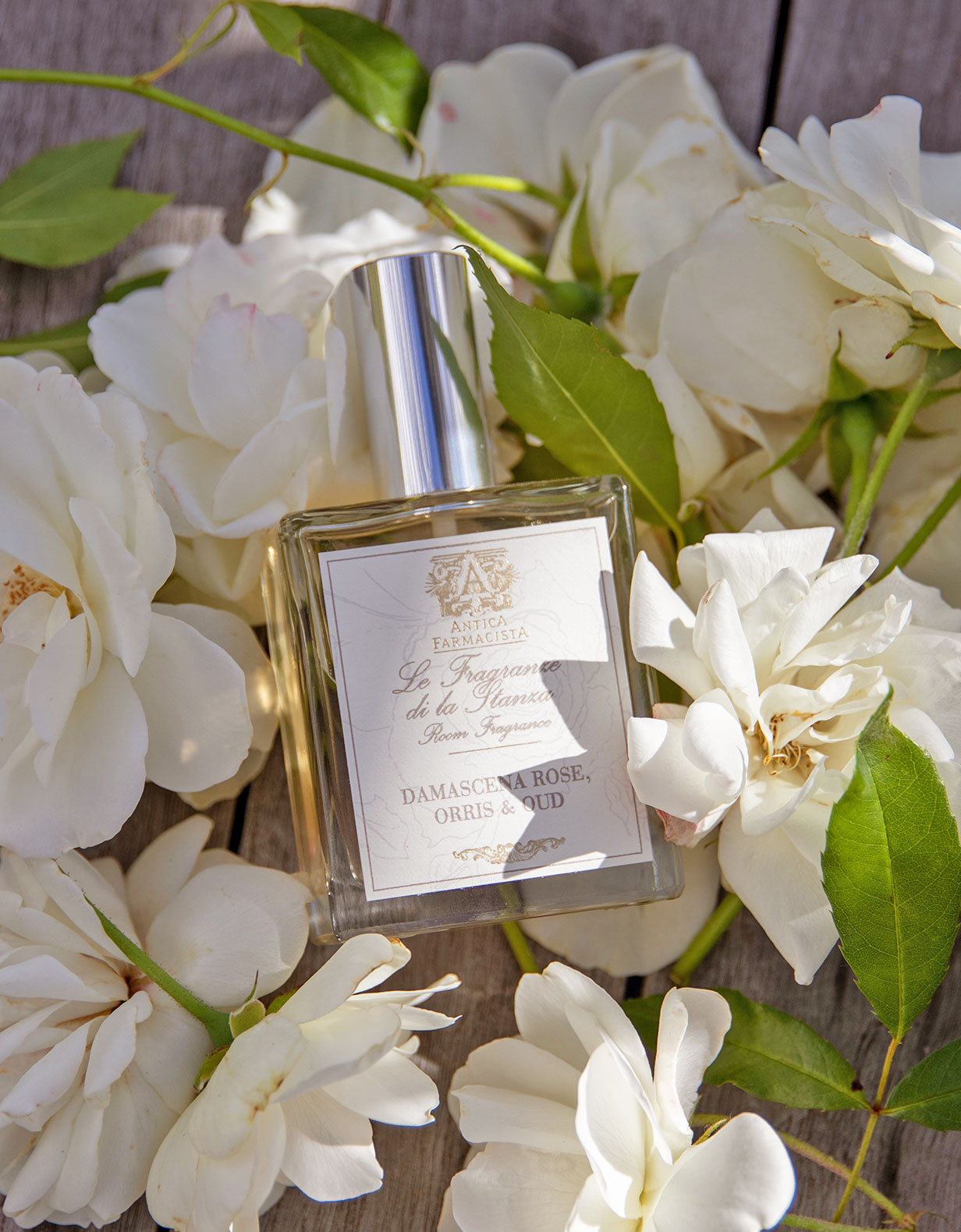 Damascena Rose, Orris & Oud Room Spray
Gift wrap available at checkout.
The Fragrance: An exquisite fragrance built on Damascus Rose, Violet and Tuscan Orris root. Rhubarb and dewy apricot add a hint of lush fruit, while rare Oud lends an exotic earthiness. A soft drydown of musk and cashmere results in a warm, complex floral fragrance.
The Product: Our Room Fragrance provides the perfect fragrance for instant home refreshing. Whether spritzed into the air as a single scent, or used in conjunction with our Home Ambiance Reed Diffusers, our Room Fragrance will set the mood in any room. Also ideal as a linen spray. Spritz onto your linens or in your closet for instantly fresh, revitalizing scent.