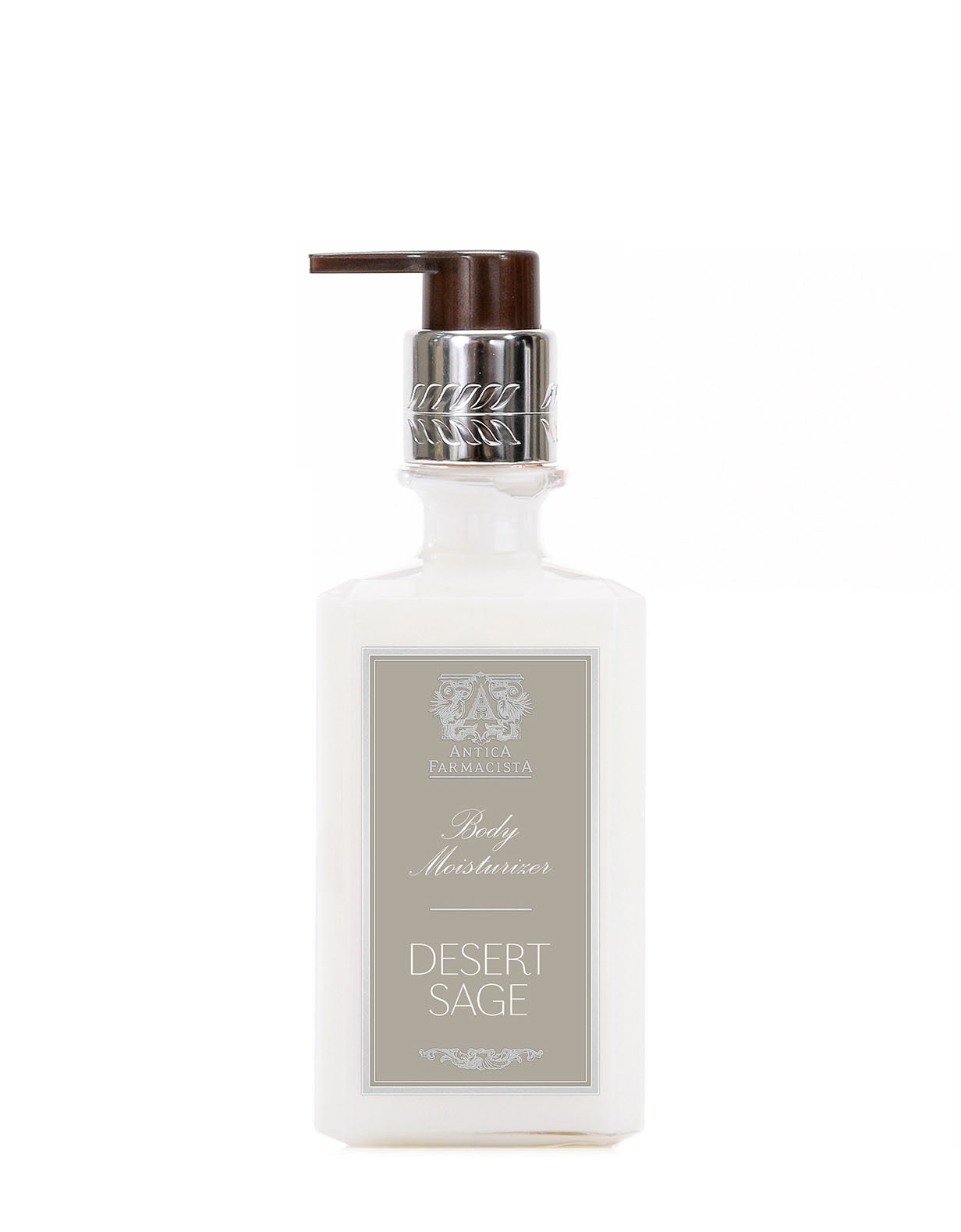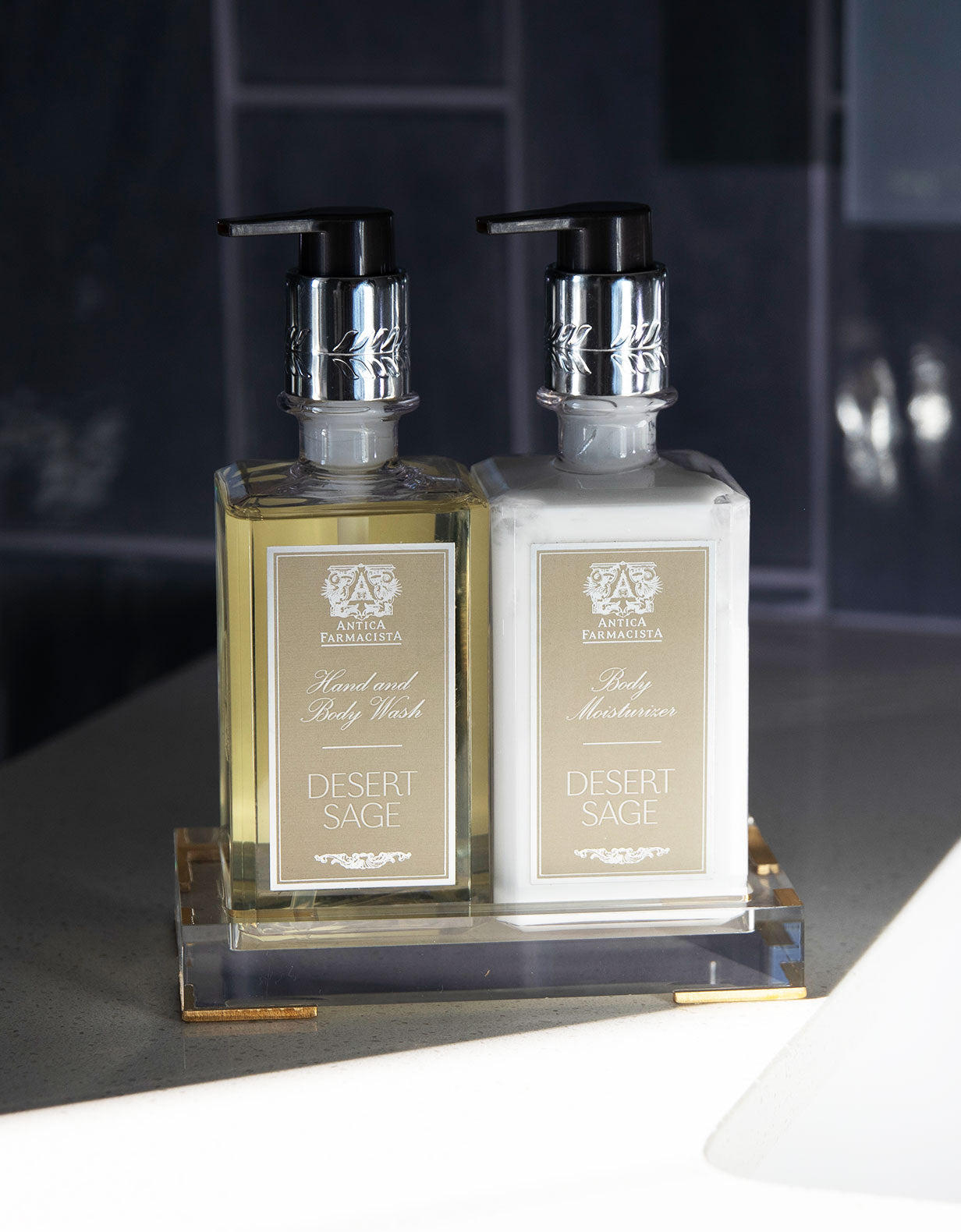 Desert Sage Body Moisturizer
Gift wrap available at checkout.
The Fragrance: An escape to arid abandonment and hazy blue skies. A warm accord of woodland ash, may rose and musk evoke sun-drenched sands dotted with wildflowers. An herbal infusion of wild sage, rosemary and lavender is grounded by the minerality of heated rocks, dusty tumbleweeds and barren woods, resulting in an intoxicating scent and an invigorating experience.
The Product: Our luxurious Body Moisturizer formula includes natural ingredients such as aloe vera, apricot kernel oil, green tea and fruit extracts, sweet almond oil, silk amino acids, shea butter and honey for superior hydration. Its soft, silky texture is flawless, leaving skin lightly fragranced, radiant and smooth.