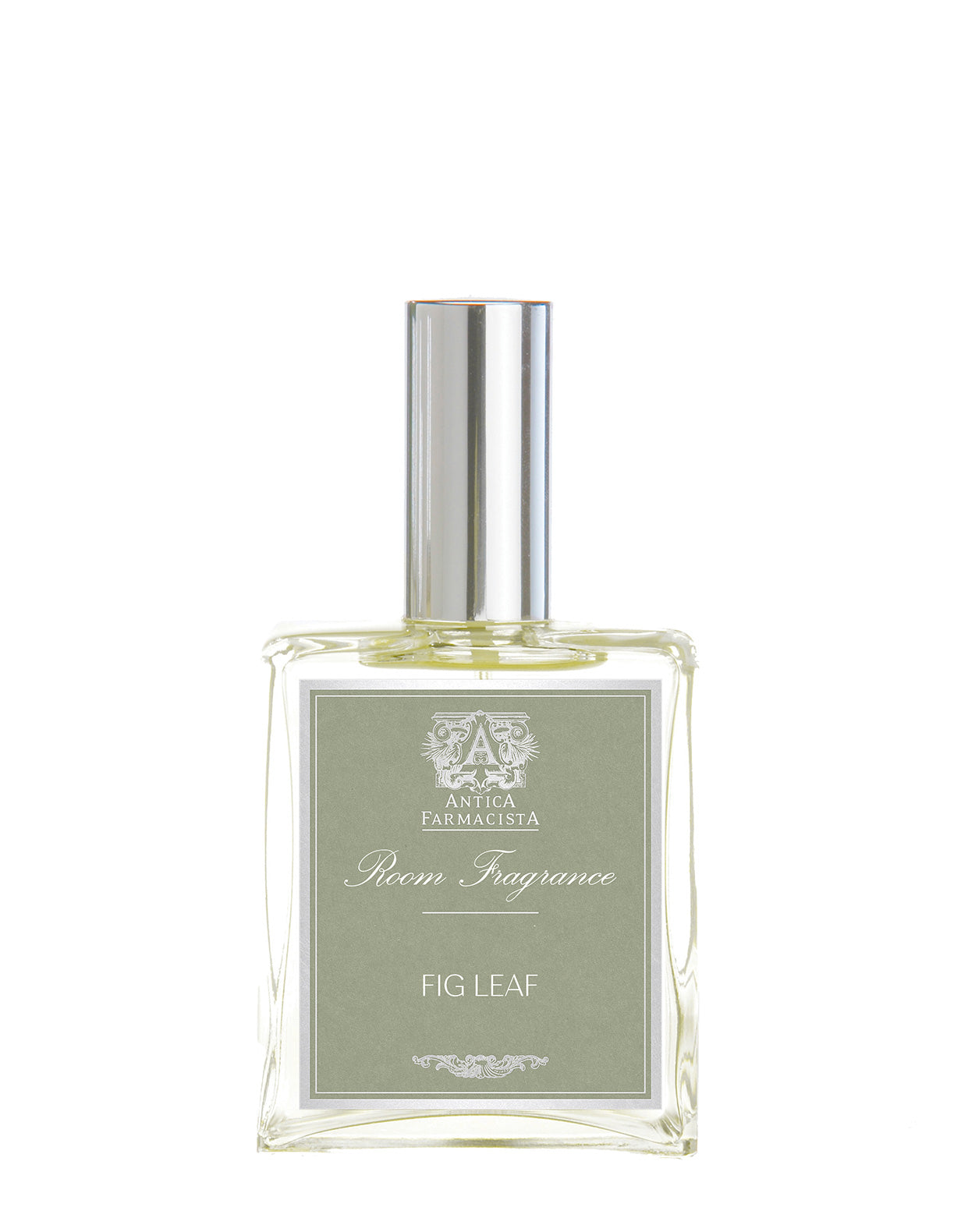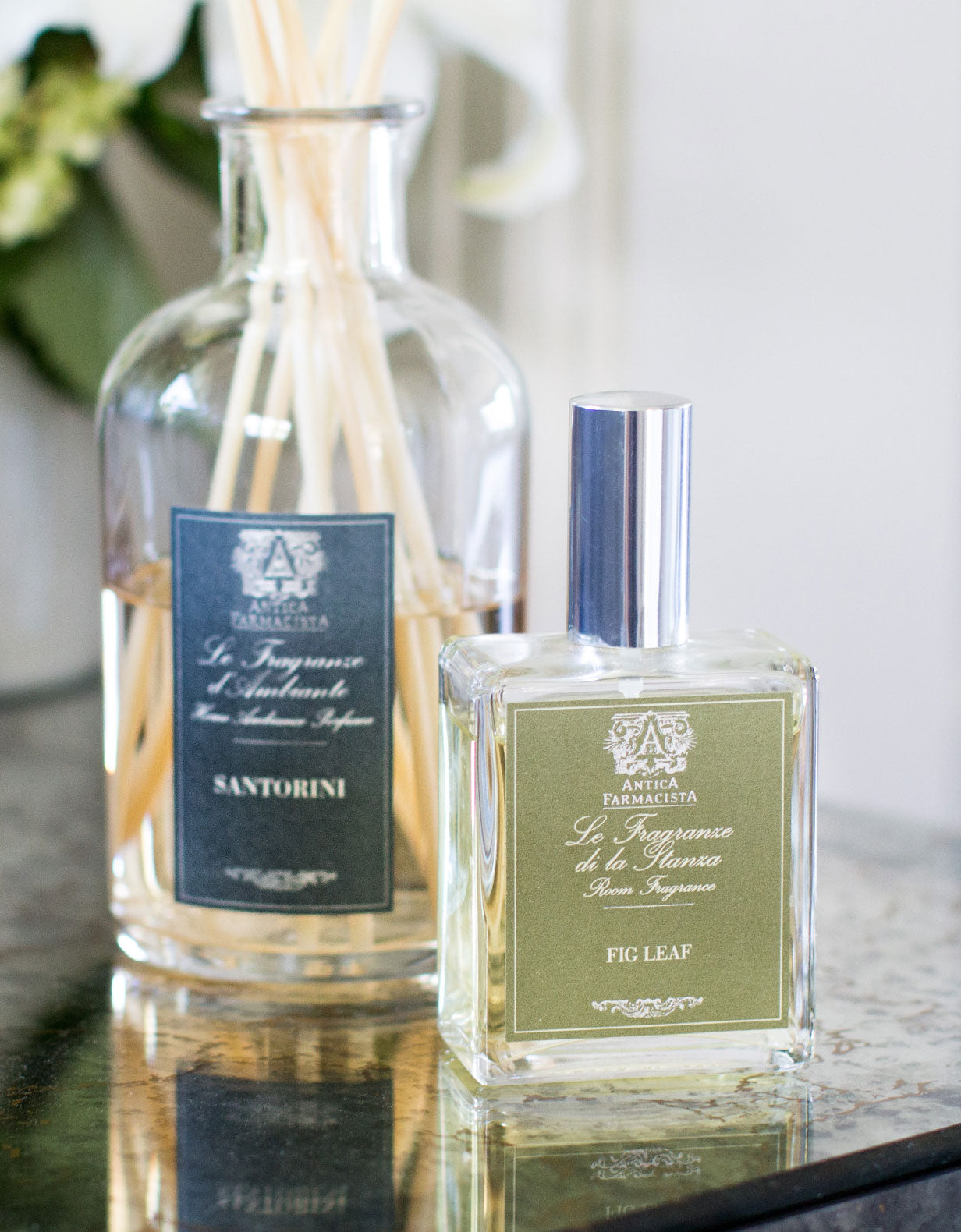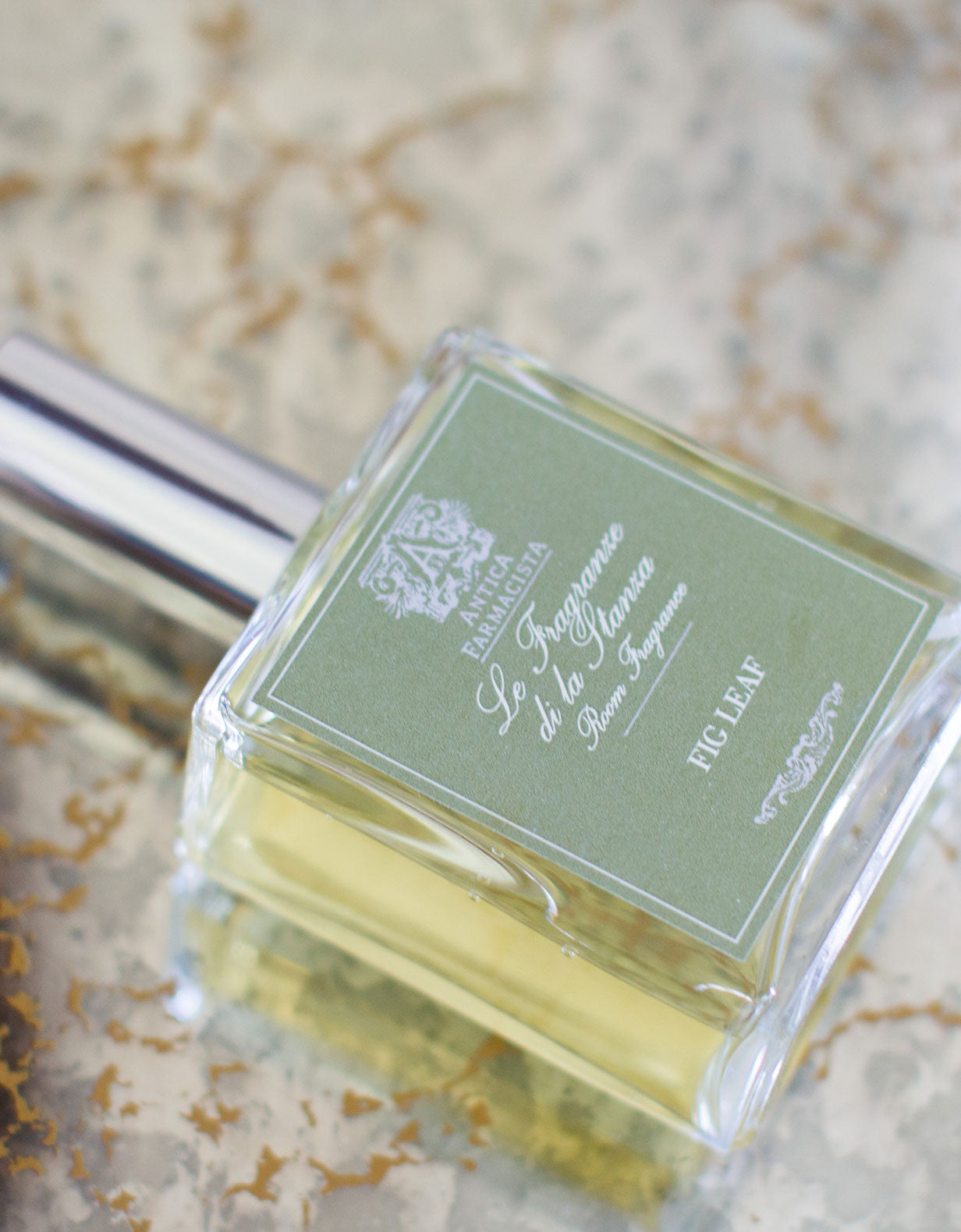 Fig Leaf Room Spray
Gift wrap available at checkout.
The Fragrance: An earthy scent evoking a summer stroll through a sun-drenched grove of ripe fig trees. Tomato vine, fig leaf and basil enhance luscious notes of sweet fig, violet and Meyer lemon, while a powdery drydown of cedar, sandalwood and amber make this scent complex and alluring.
The Product: Our Room Fragrance provides the perfect fragrance for instant home refreshing. Whether spritzed into the air as a single scent, or used in conjunction with our Home Ambiance Reed Diffusers, our Room Fragrance will set the mood in any room. Also ideal as a linen spray. Spritz onto your linens or in your closet for instantly fresh, revitalizing scent.