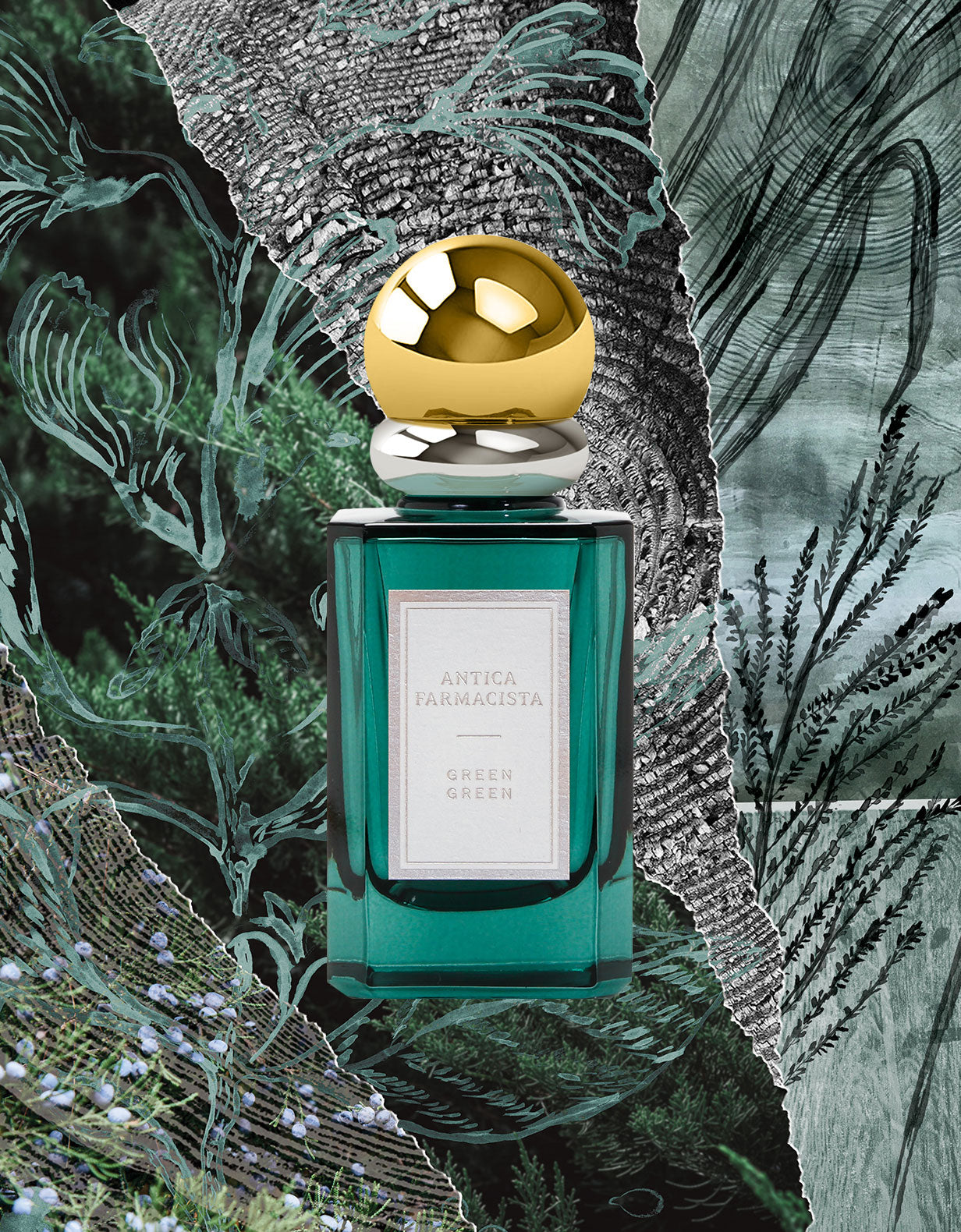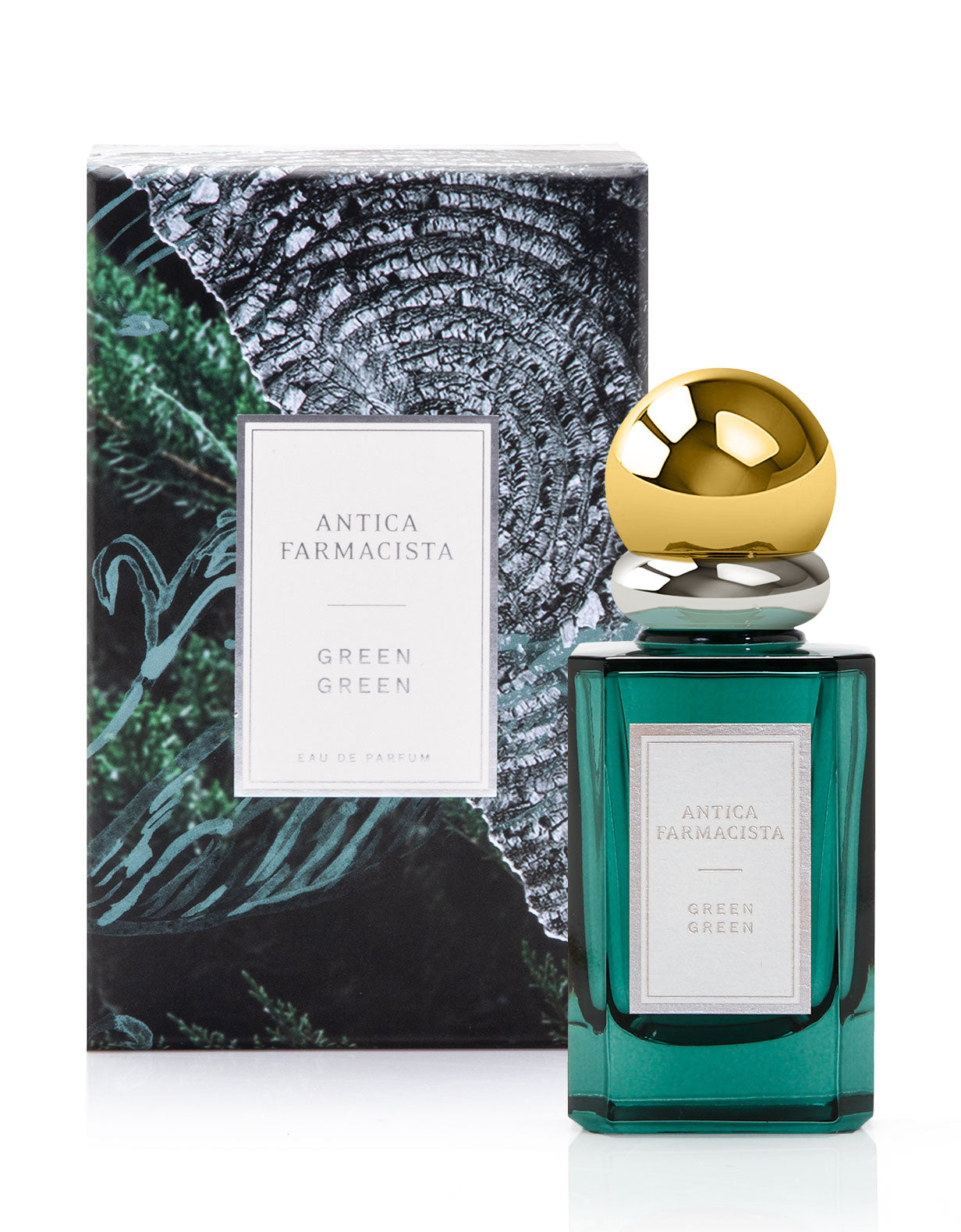 Green Green Perfume
Gift wrap available at checkout.
The Fragrance: Botanical. Vibrant and alive. Wander through an alpine forest, woody resinous and herbal. Dry cedar, cypress and earthy oakmoss are met with a cleansing citrus elixir of clementine, lemon and grapefruit. This is your surge of energy when you treat your body virtuously, seek clarity and embody strength. Wellness in a bottle; scented and centered invigoration.
The Product: Introducing Antica Facets: our first Personal Perfume Collection. Facets is composed of five distinct moods that encompass the vision we hold for our customers: complex, multifaceted, and fluid. Reach for different Facets to enhance a feeling, or slip into a new one.