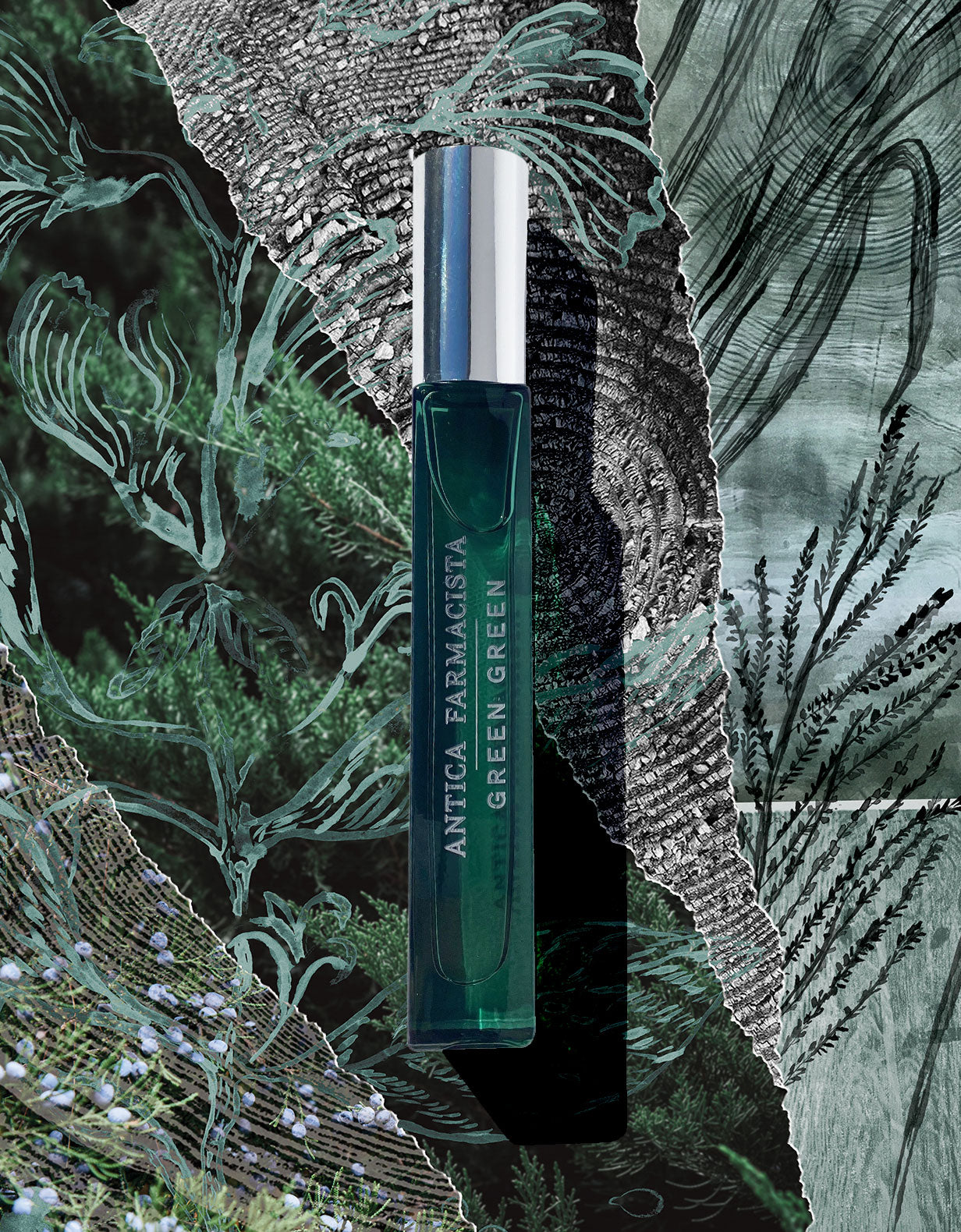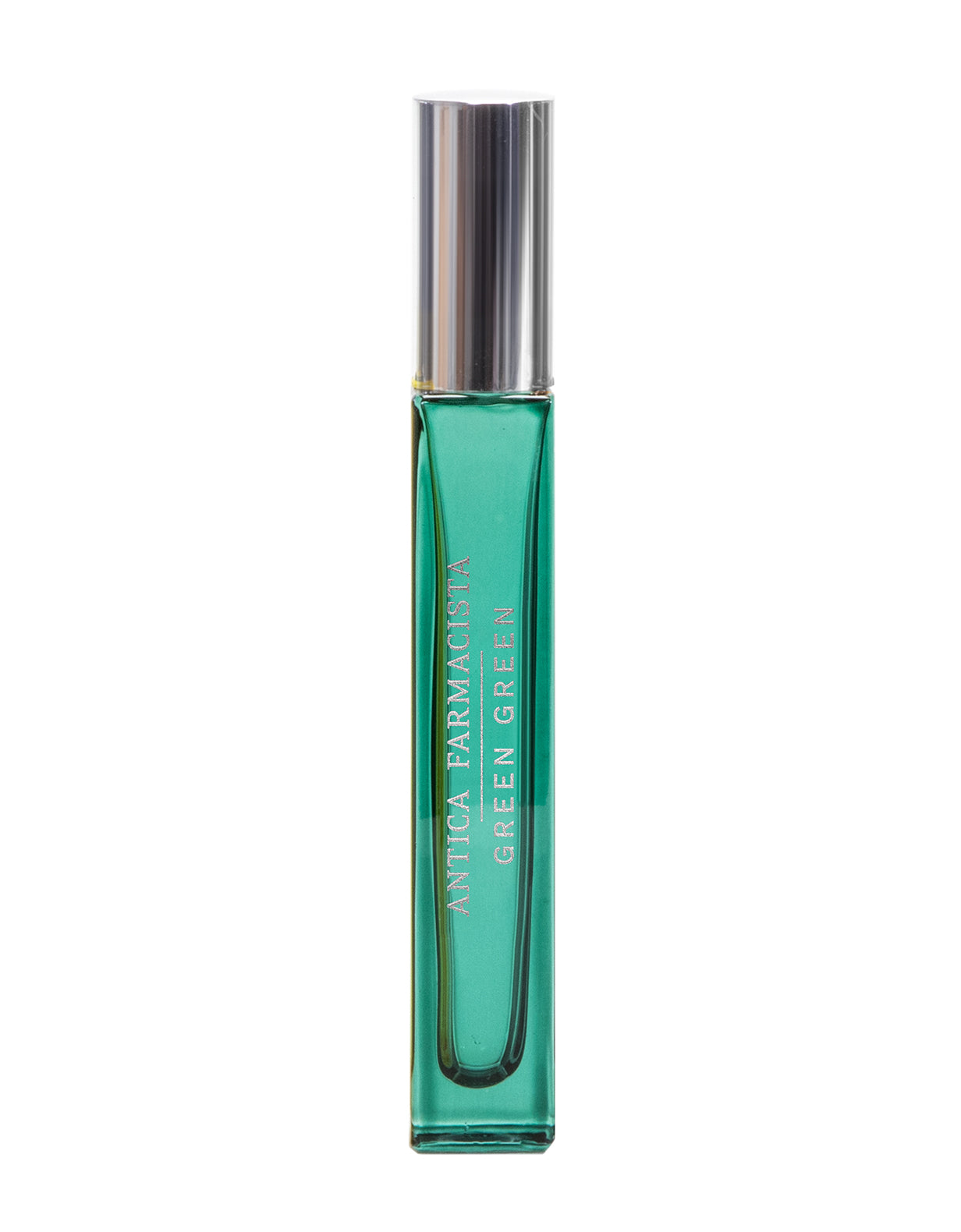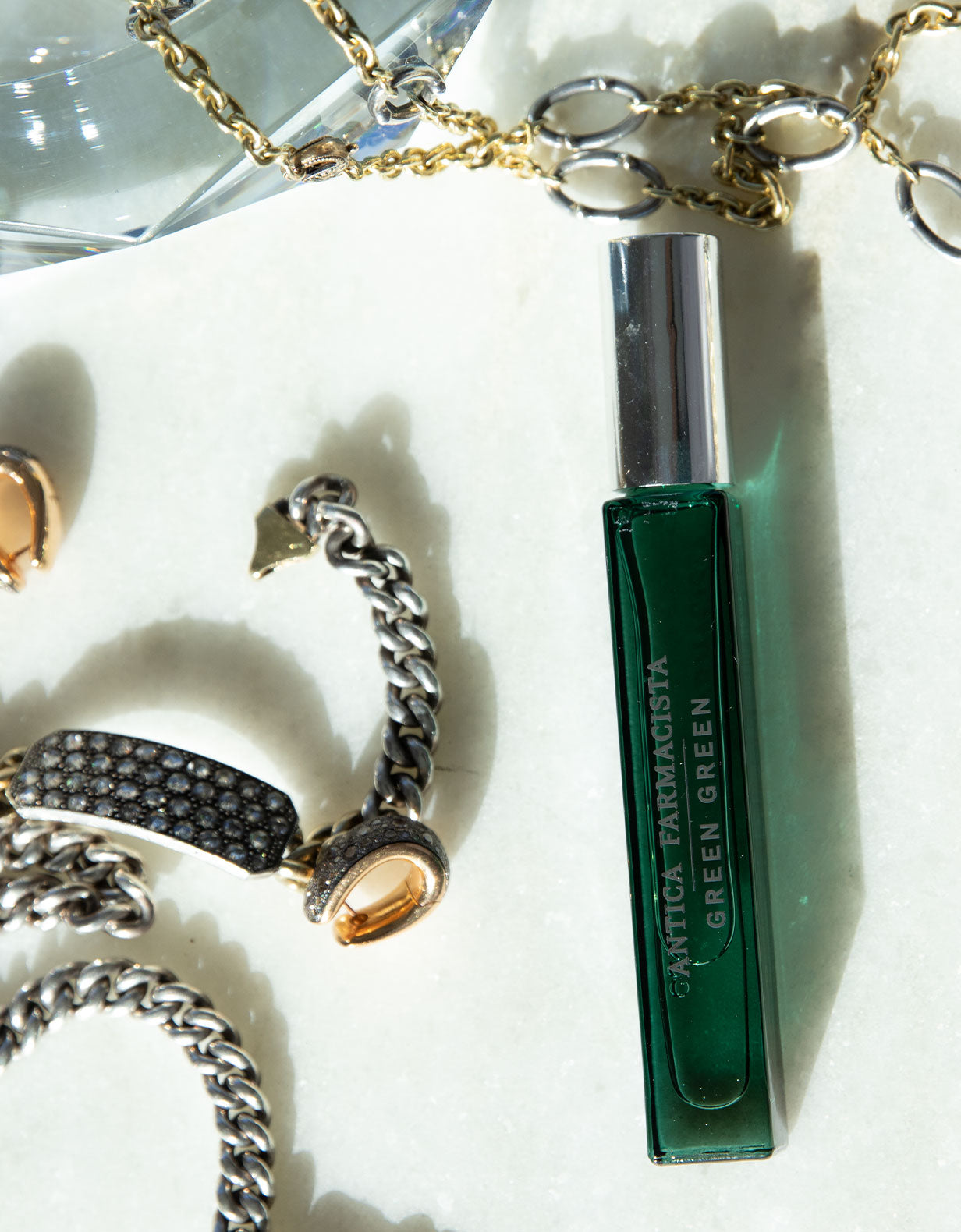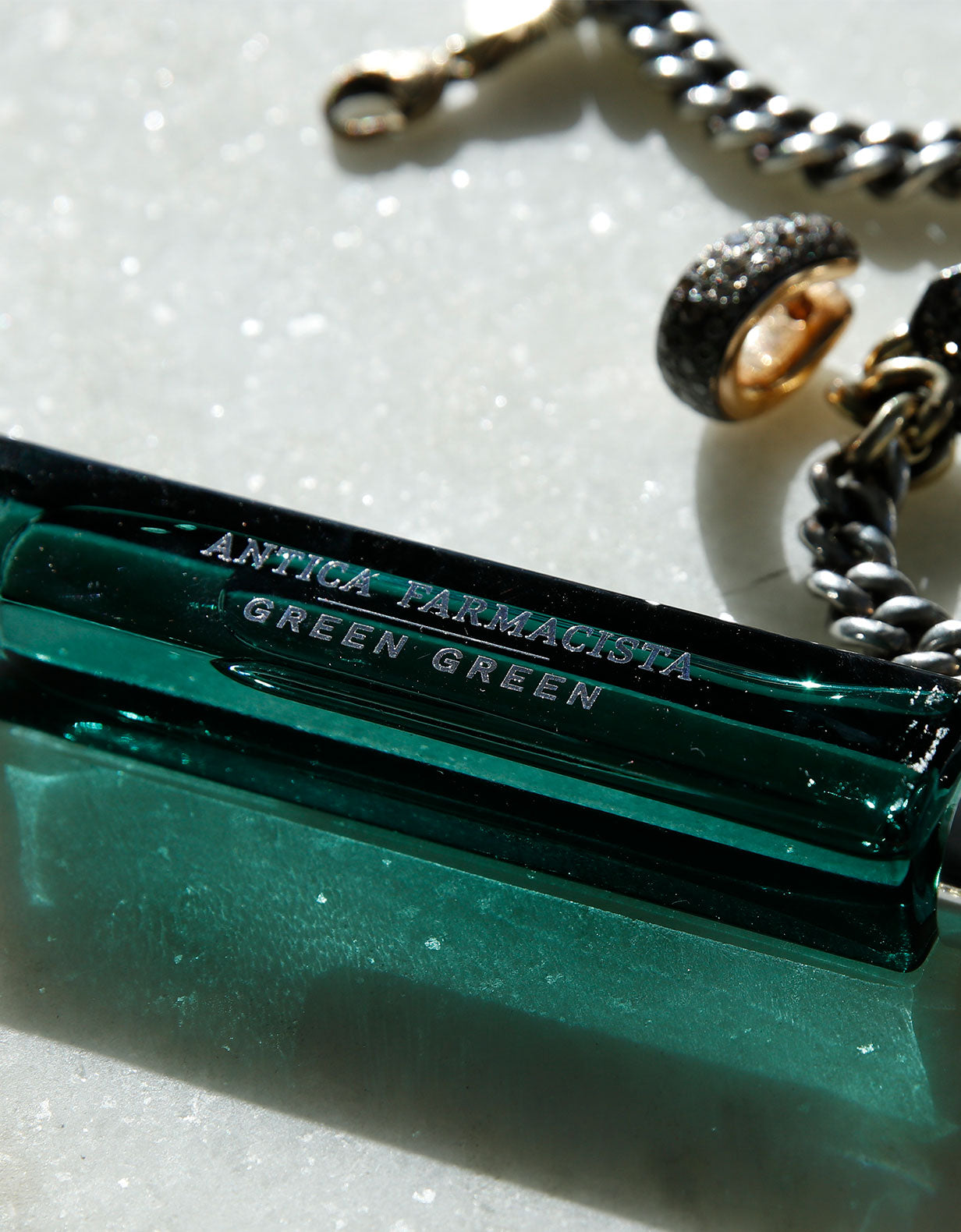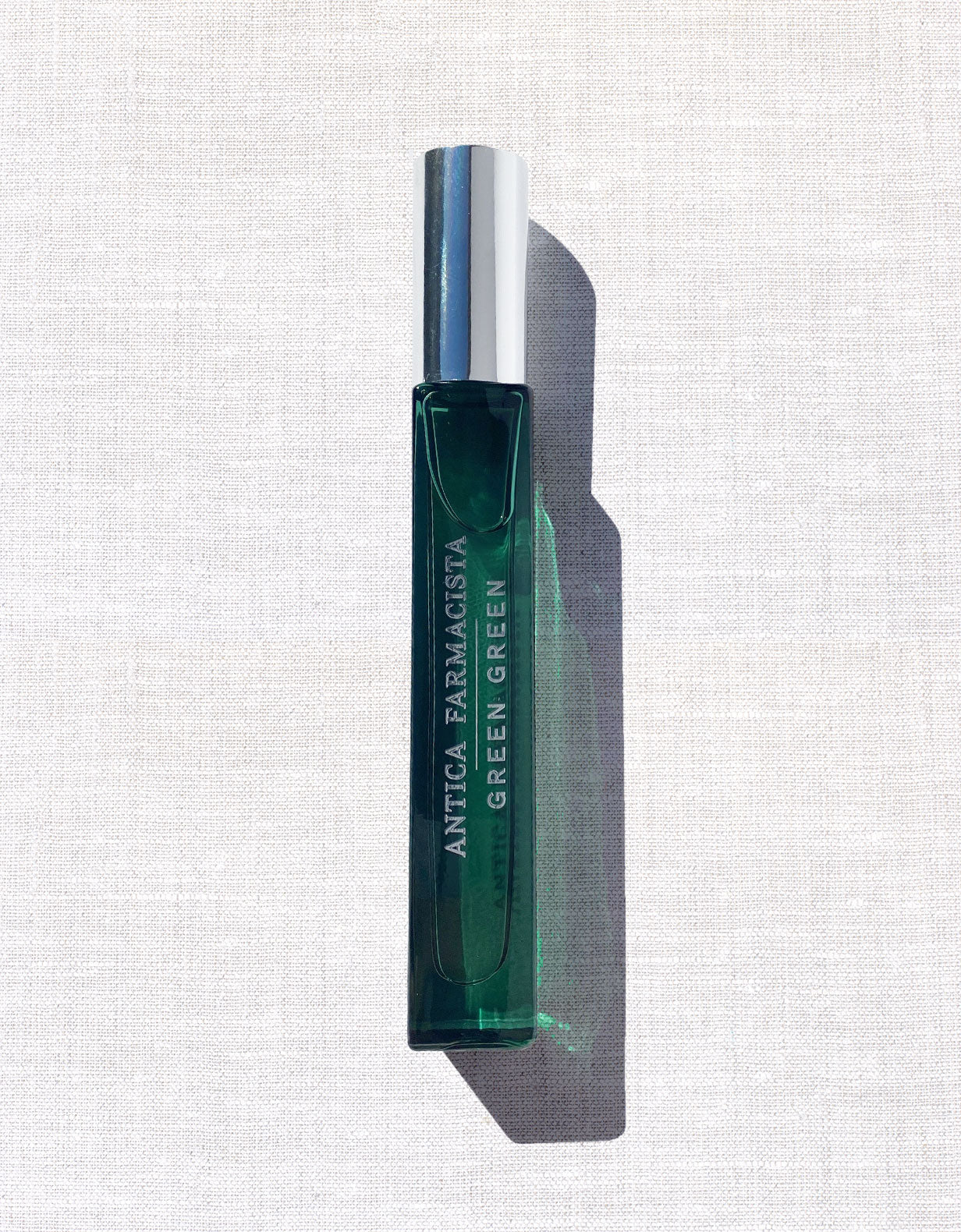 Green Green Rollerball
Gift wrap available at checkout.
The Fragrance: Botanical. Vibrant and alive. Wander through an alpine forest, woody resinous and herbal. Dry cedar, cypress and earthy oakmoss are met with a cleansing citrus elixir of clementine, lemon and grapefruit. This is your surge of energy when you treat your body virtuously, seek clarity and embody strength. Wellness in a bottle; scented and centered invigoration.

The Product: Your favorite perfume, now available in 10ml rollerballs. Perfect for keeping fragrance with you wherever you go, shop our best-selling fine fragrance in a travel-ready size! If you've been waiting to try Facets, this is a great way to explore all five fragrances and find your new signature scent.