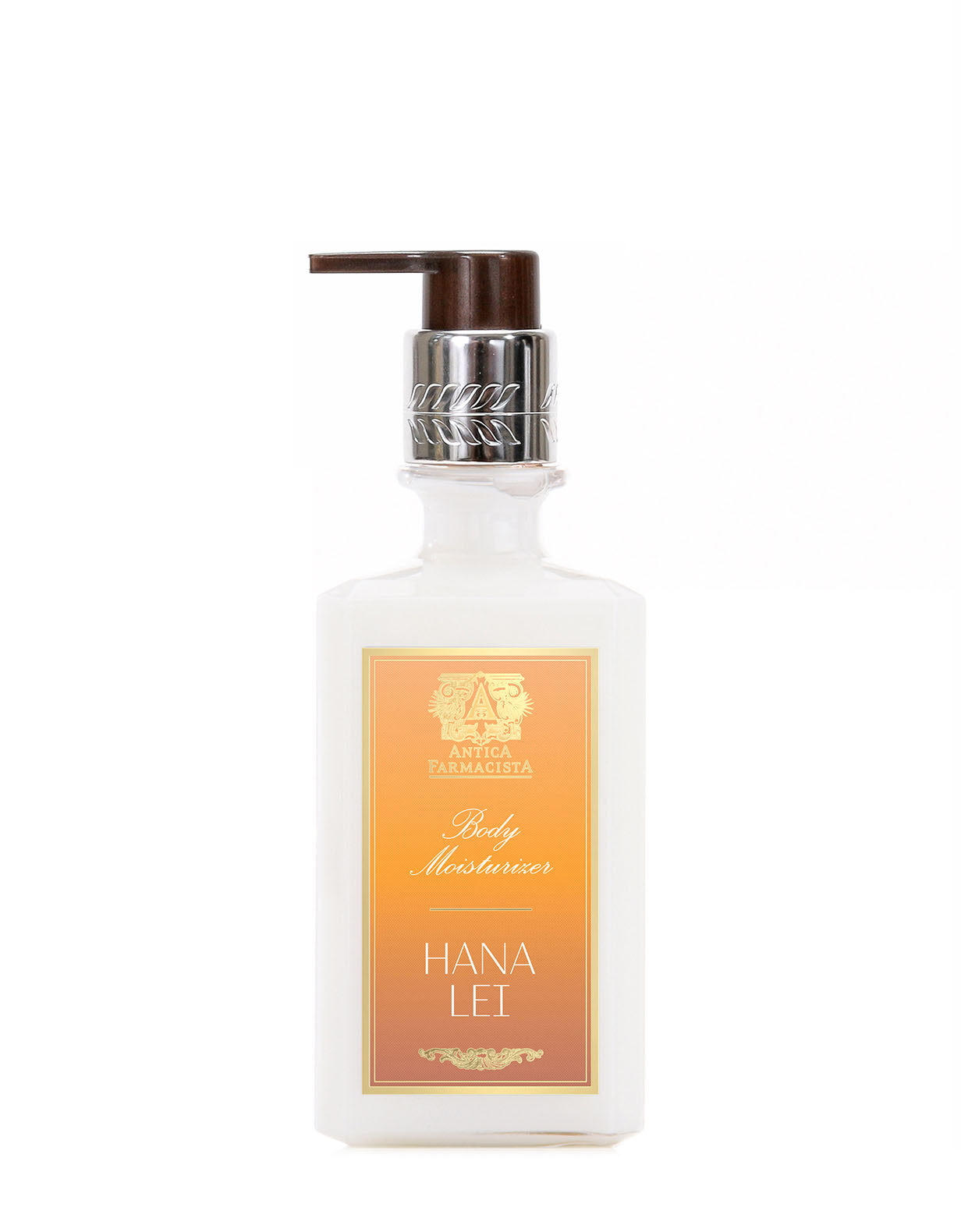 Hana Lei Body Moisturizer
Gift wrap available at checkout.
The Fragrance: A transportive floral and tropical fragrance, inspired by the classic Hawaiian Lei and the lush magnificence of the islands. Tuberose, gardenia and ginger flower lay the foundation, while notes of jasmine, warm musk and green oakmoss complete this iconic Hawaiian tropical scent, evoking humid summer nights, beachside, enveloped in the warmth of the tropics.
The Product: Our luxurious Body Moisturizer formula includes natural ingredients such as aloe vera, apricot kernel oil, green tea and fruit extracts, sweet almond oil, silk amino acids, shea butter and honey for superior hydration. Its soft, silky texture is flawless, leaving skin lightly fragranced, radiant and smooth.