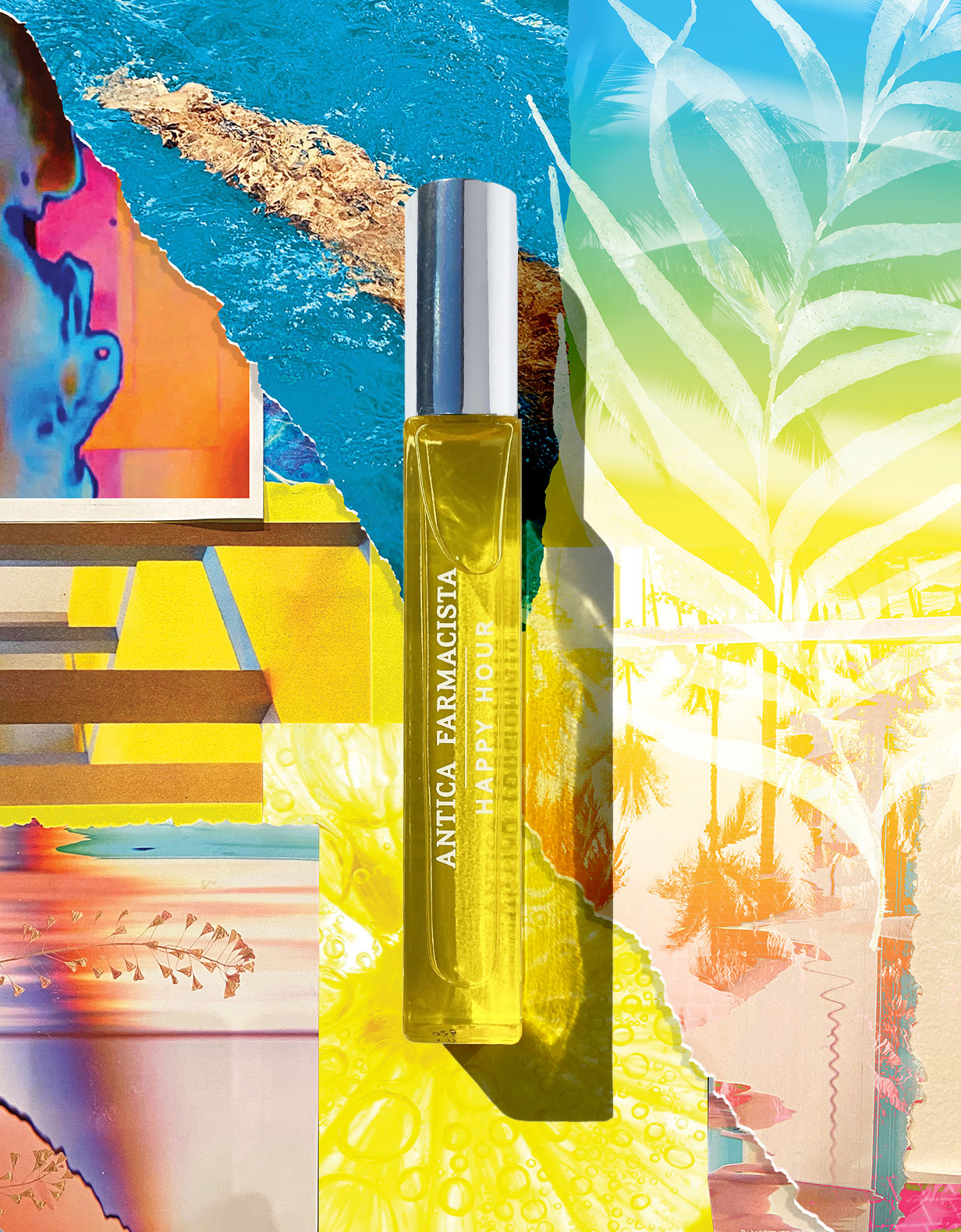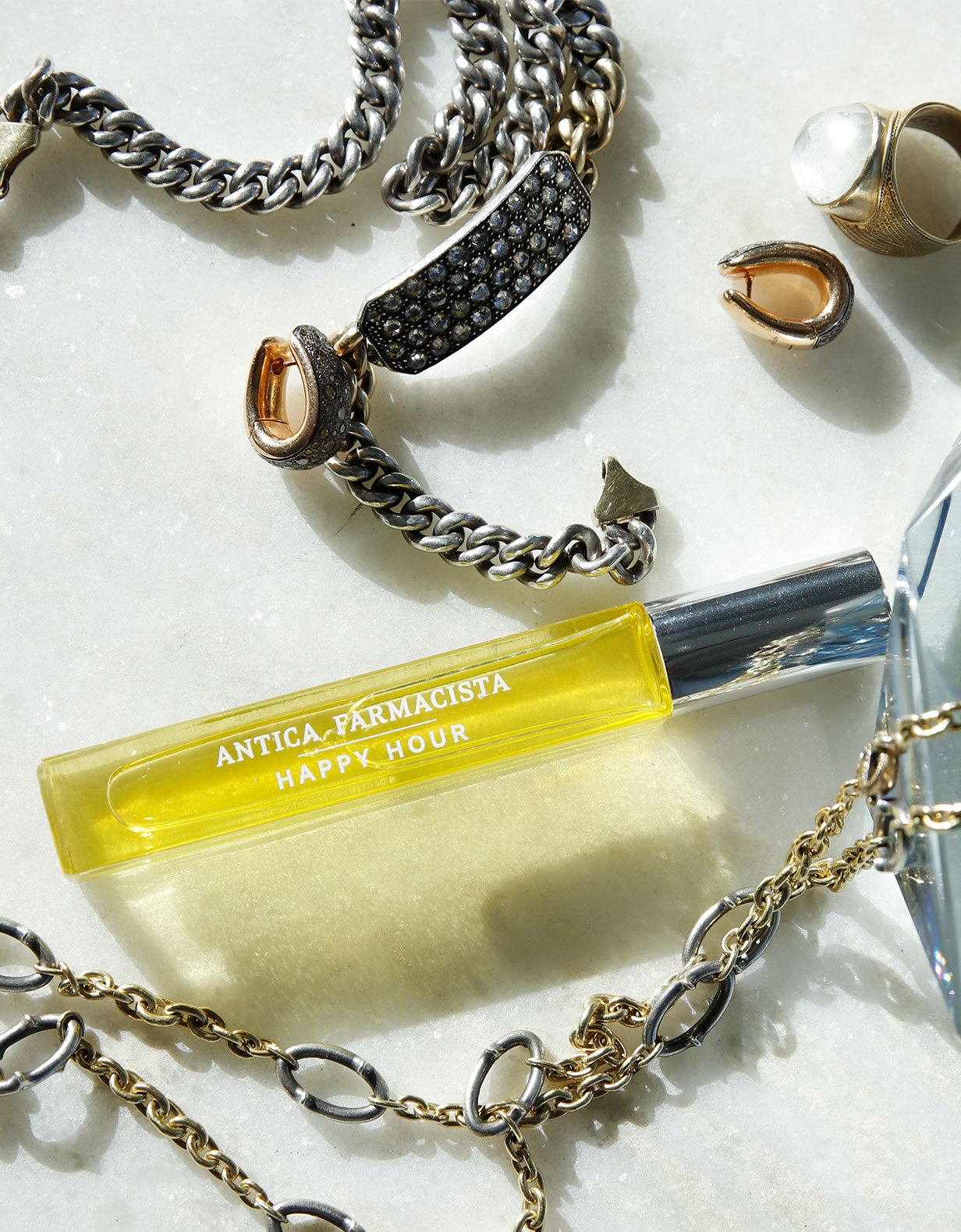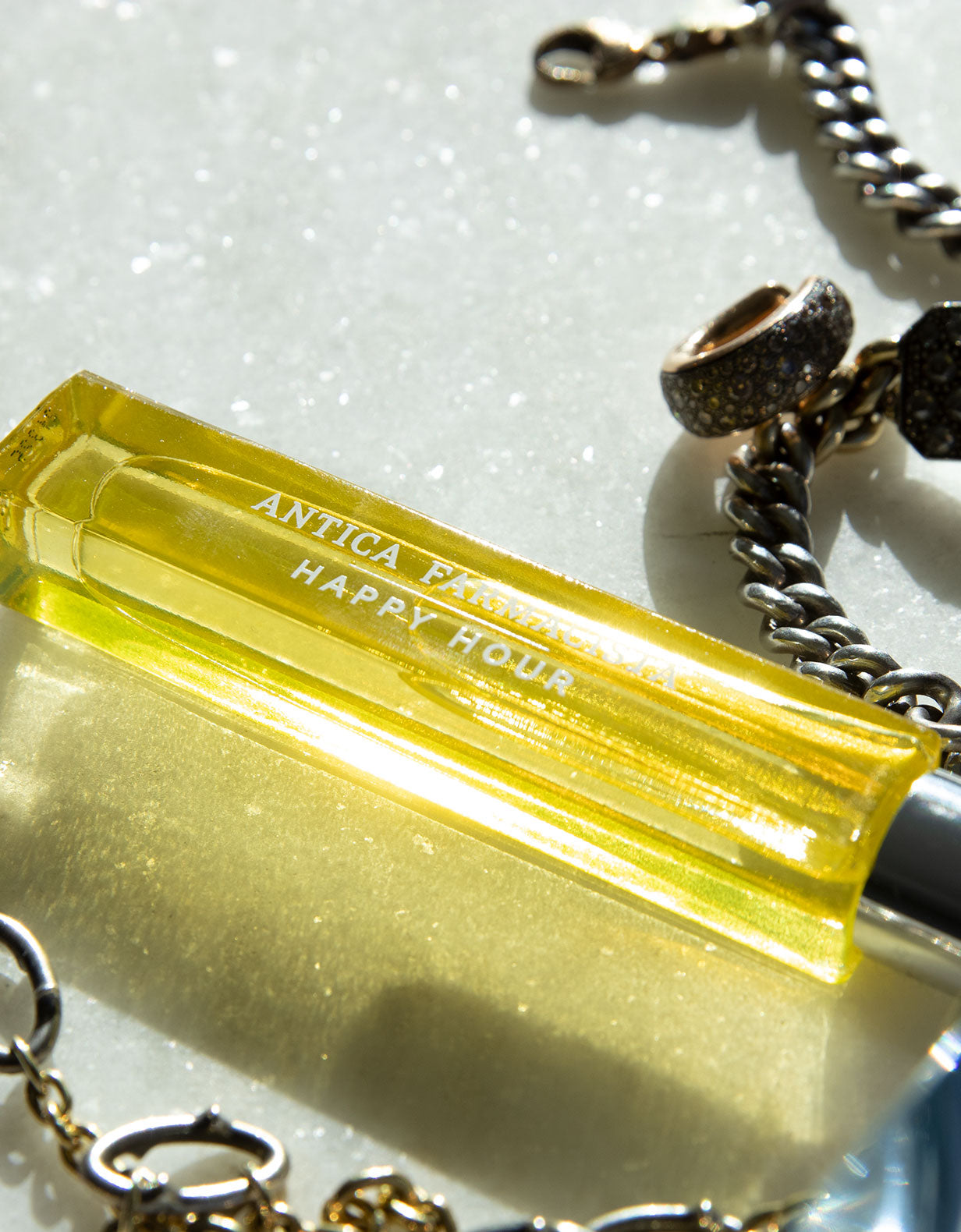 Happy Hour Rollerball
Gift wrap available at checkout.
The Fragrance: Citrus, blossom, windy. Shimmering sun, the flush of youth and a swell of energy. Sun heated skin, with a backdrop of tuberose enveloped by palm trees, heady tropical blooms, and enticing fruits. Too cool water that suddenly is just the right temperature, the prismatic reflections rippling with an invitation. A sparkling floral scent with the texture of sandy skin and salty hair. This is immersive and full of adventure, throw on and go.

The Product: Your favorite perfume, now available in 10ml rollerballs. Perfect for keeping fragrance with you wherever you go, shop our best-selling fine fragrance in a travel-ready size! If you've been waiting to try Facets, this is a great way to explore all five fragrances and find your new signature scent.