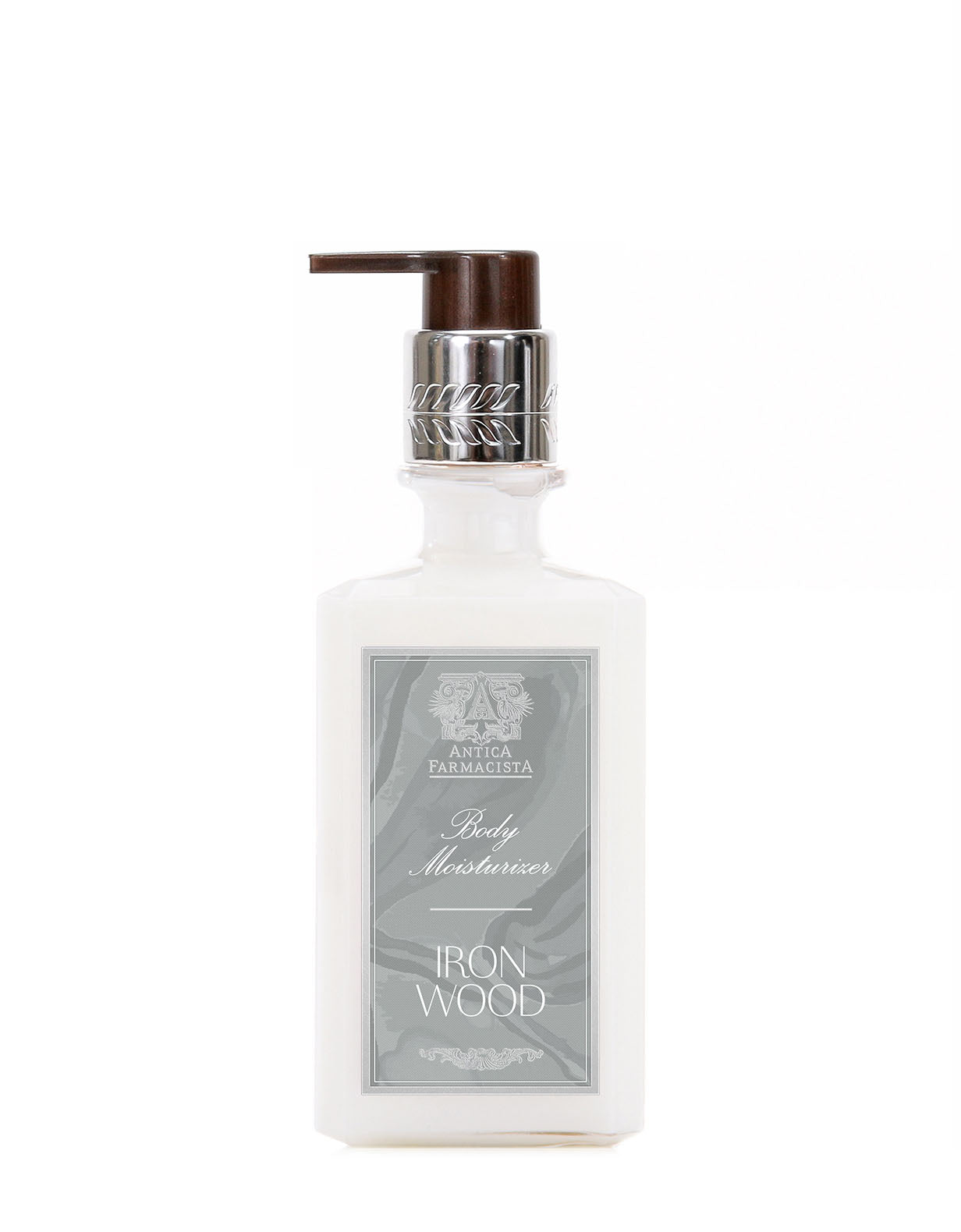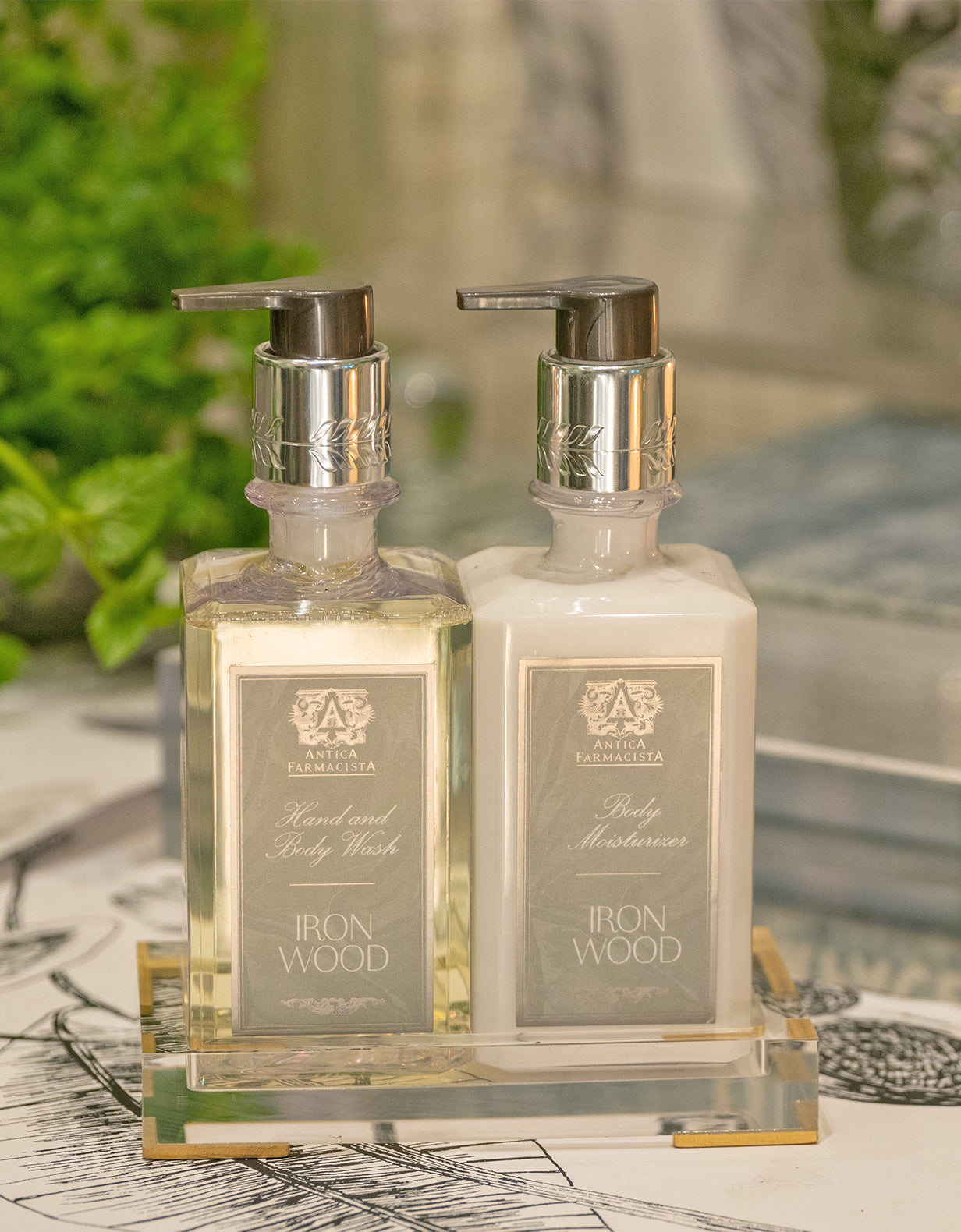 Ironwood Body Moisturizer
Gift wrap available at checkout.
The Fragrance: An herbal medley of sage, ambrette seed and basil blends with an aromatic accord of cardamom, black pepper and black tea while an infusion of vetiver, birch and violet leaf adds earthiness. Warm, creamy notes of sandalwood, vanilla and rye balance with the cool, dry notes of ironwood and black walnut, completing this rich, flinty blend of herbs, woods and spices.
The Product: Our luxurious Body Moisturizer formula includes natural ingredients such as aloe vera, apricot kernel oil, green tea and fruit extracts, sweet almond oil, silk amino acids, shea butter and honey for superior hydration. Its soft, silky texture is flawless, leaving skin lightly fragranced, radiant and smooth.