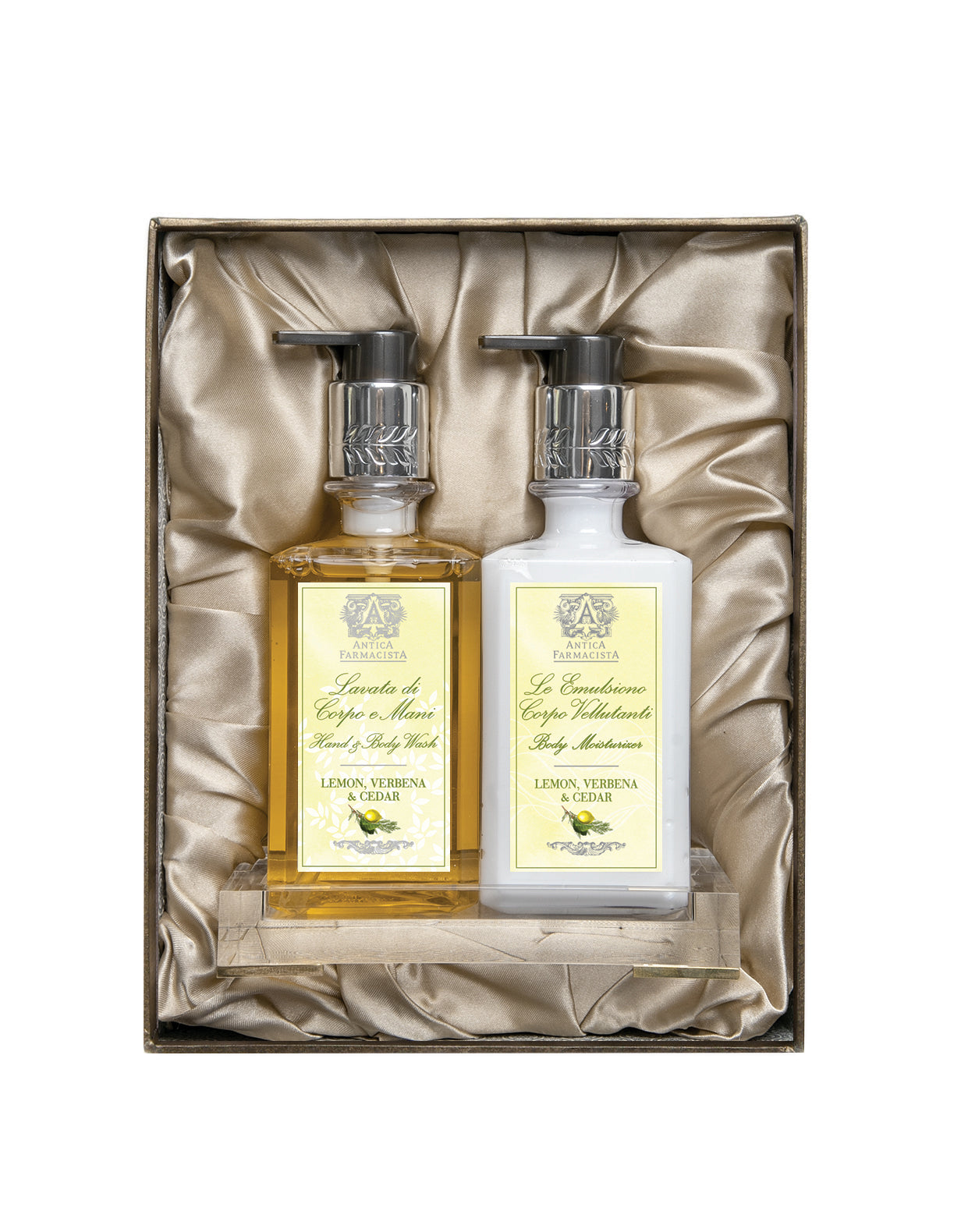 Acrylic Bath & Body Gift Set: Lemon, Verbena & Cedar
Gift wrap available at checkout.
The Fragrance: A captivating take on a timeless and beloved citrus scent. An invigorating blend of tart lemon, juicy orange, and zesty lemongrass is infused with the refreshing essence of Italian verbena and accents of delicate jasmine. A base of cedarwood, fir needle, and warm musk impart a sophisticated, earthy depth to its composition, making it a perfectly balanced sensory experience.
The Product: Antica allows you to make your gift giving thoughtful, personalized and luxurious. This exquisite gift set includes Hand & Body Wash, Body Moisturizer and our new Acrylic Bath & Body tray in a decorative two-piece croc-embossed gift box, perfectly packaged and ready for gift giving.