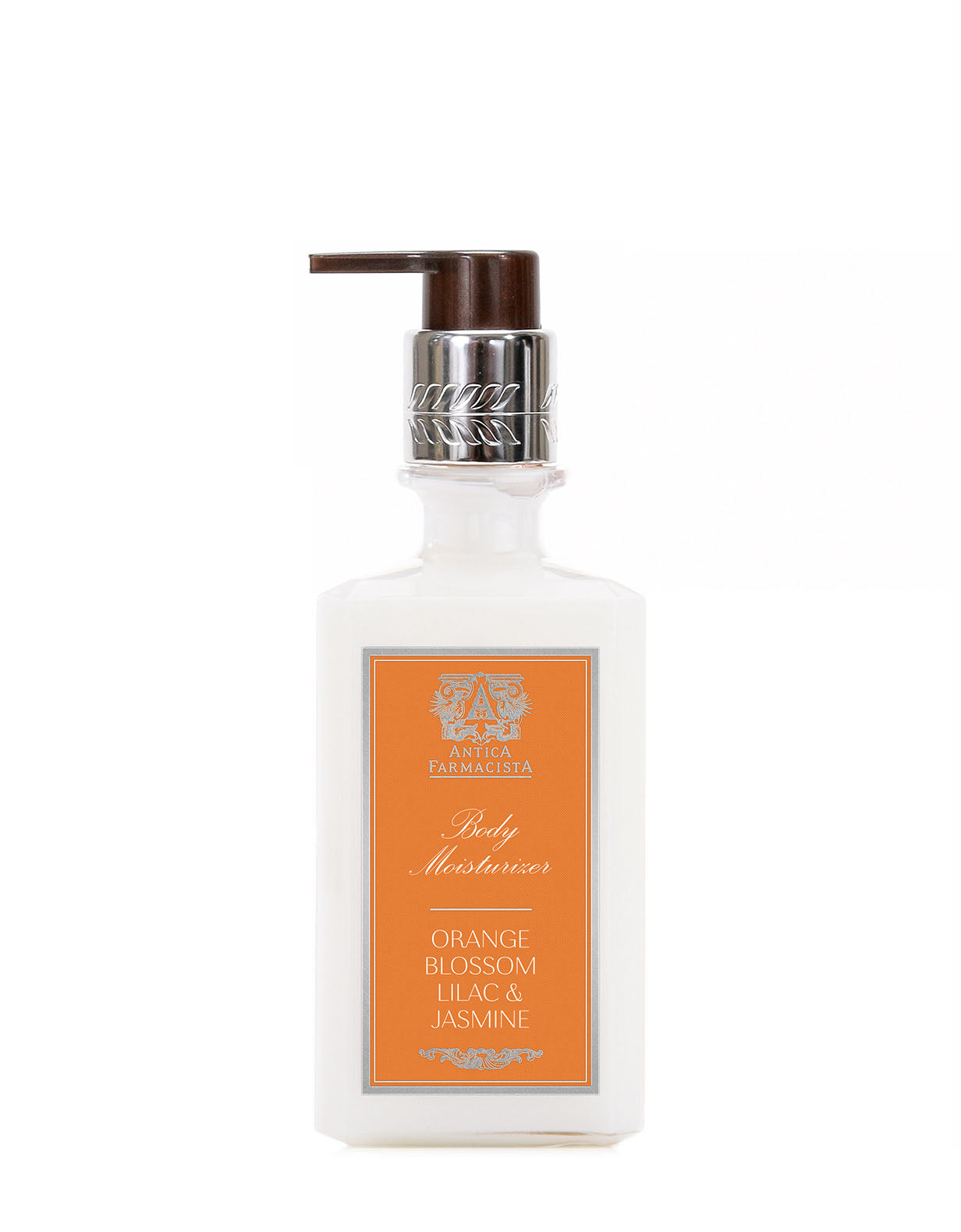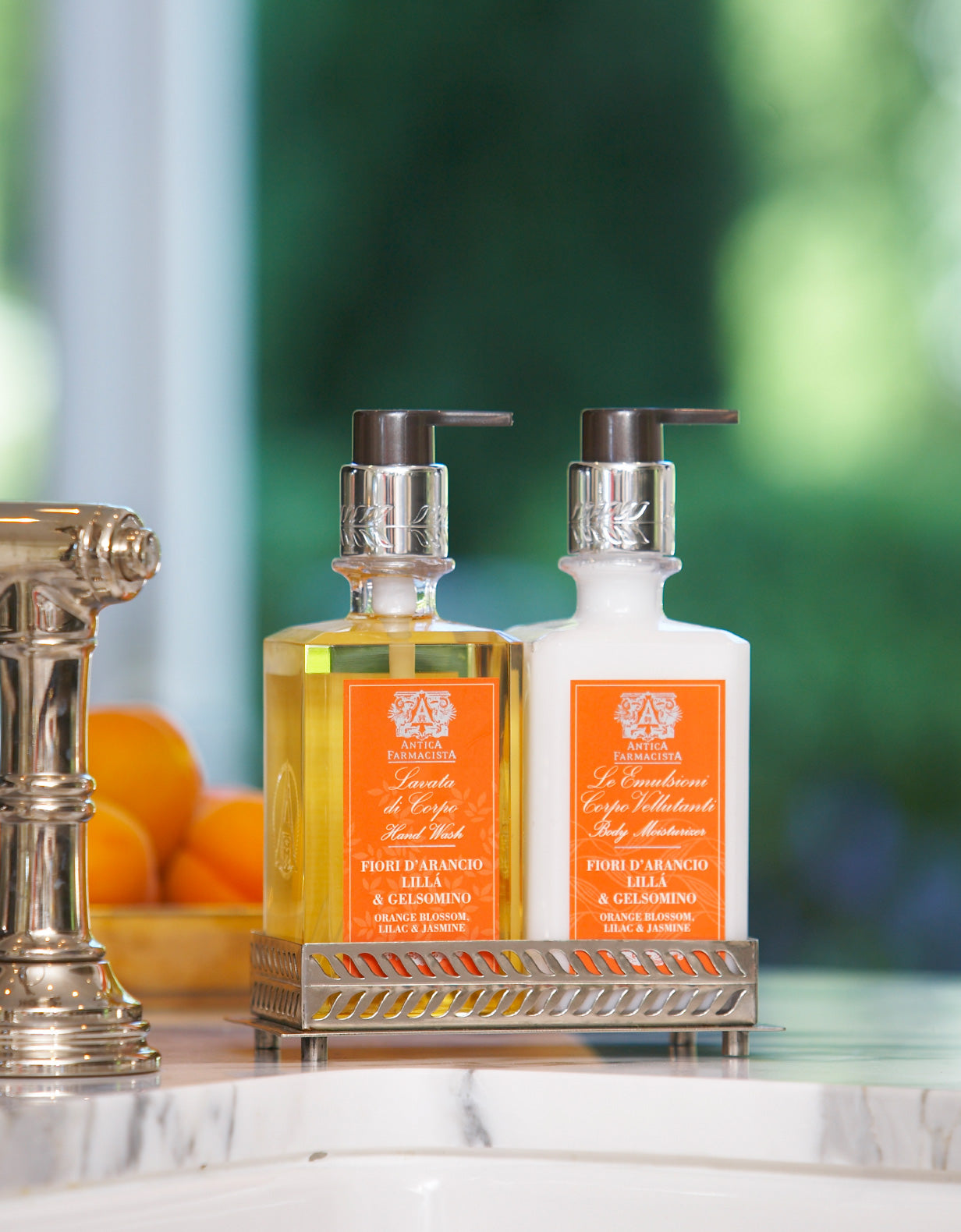 Orange Blossom, Lilac & Jasmine Body Moisturizer
Gift wrap available at checkout.
The Fragrance: Indulge in the timeless charm of a classic orange blossom scent. This radiant fragrance combines zesty grapefruit, mandarin, and Sicilian lemon with the delicate allure of orange blossoms, jasmine, and white lilac. A captivating base of white musk completes this mesmerizing aroma.
The Product: Our luxurious Body Moisturizer formula includes natural ingredients such as aloe vera, apricot kernel oil, green tea and fruit extracts, sweet almond oil, silk amino acids, shea butter and honey for superior hydration. Its soft, silky texture is flawless, leaving skin lightly fragranced, radiant and smooth.