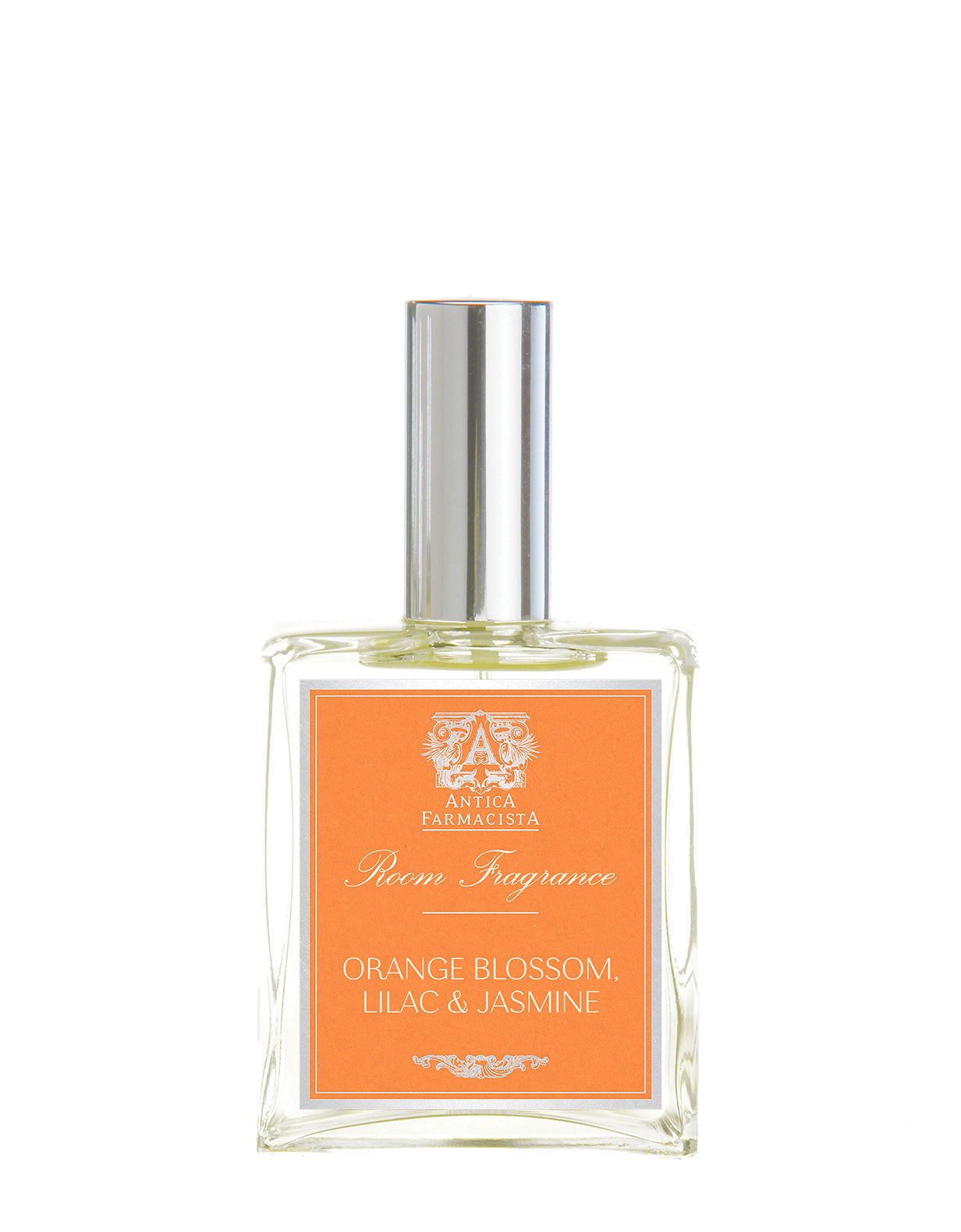 Orange Blossom, Lilac, & Jasmine Room Spray
Gift wrap available at checkout.
The Fragrance: A gorgeous rendition of a classic orange blossom scent. This bright fragrance begins with captivating citrus notes of mandarin and Sicilian lemon blending beautifully with floral notes of orange blossoms, jasmine and white lilac.
The Product: Our Room Fragrance provides the perfect fragrance for instant home refreshing. Whether spritzed into the air as a single scent, or used in conjunction with our Home Ambiance Reed Diffusers, our Room Fragrance will set the mood in any room. Also ideal as a linen spray. Spritz onto your linens or in your closet for instantly fresh, revitalizing scent.