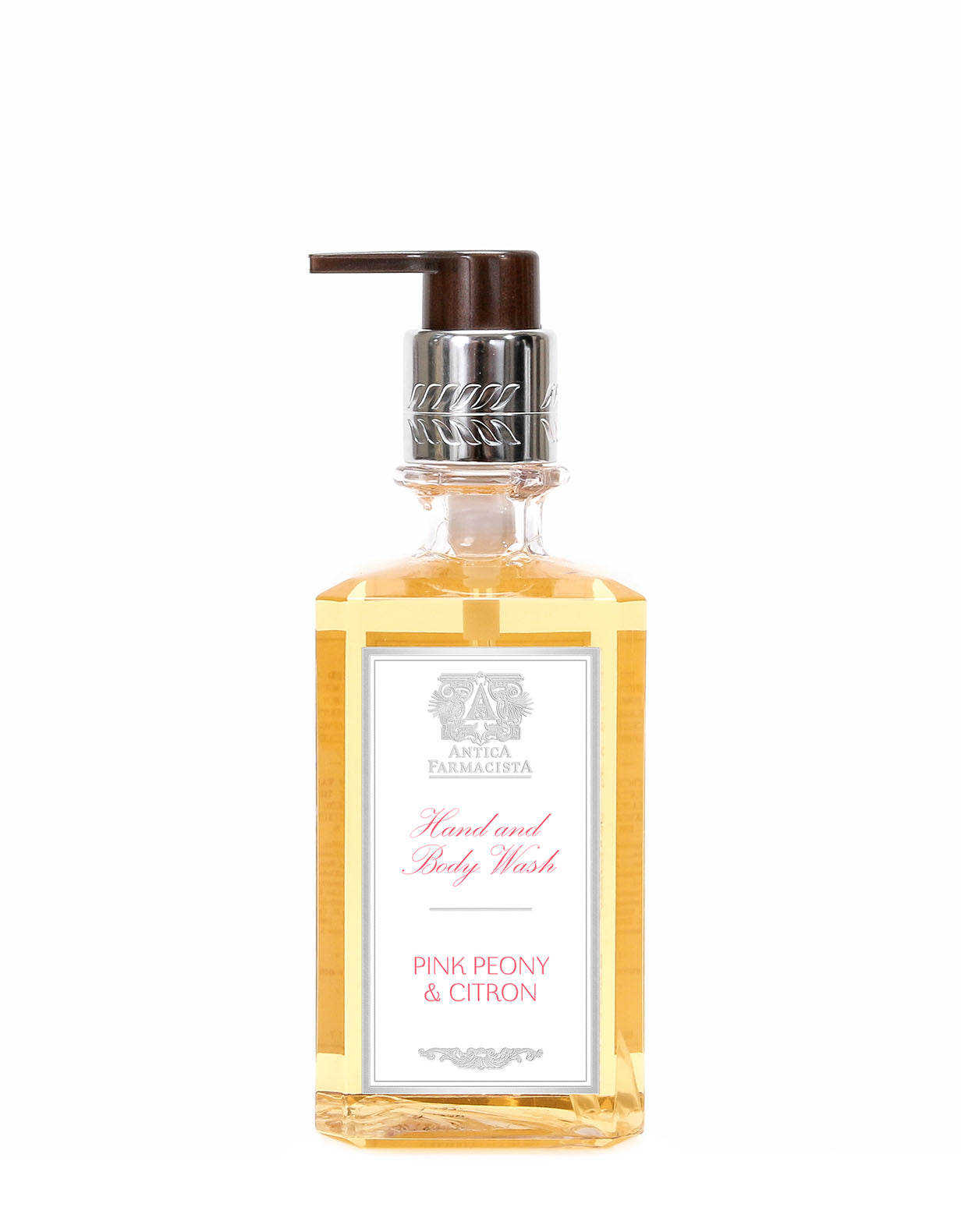 Pink Peony & Citron Hand & Body Wash
Gift wrap available at checkout.
The Fragrance: A cool, crisp, red apple sweetness announces this scent as something bright, breezy and natural. A fragrant bouquet of peony and gardenia pairs with a refined citrus accord made of bergamot, citron, and lemon zest. Lively but never overpowering, Pink Peony & Citron finishes with gentle powdery musks that lend polish and beauty to any room.
The Product: Our Hand & Body Wash is enhanced with natural ingredients intended to target skin that is oftentimes dry and stripped of essential oils. This formula contains silk amino acids, chamomile honey and sweet almond oil. The rich lather creates the perfect foam that results in clean, sanitized, beautifully scented hands.