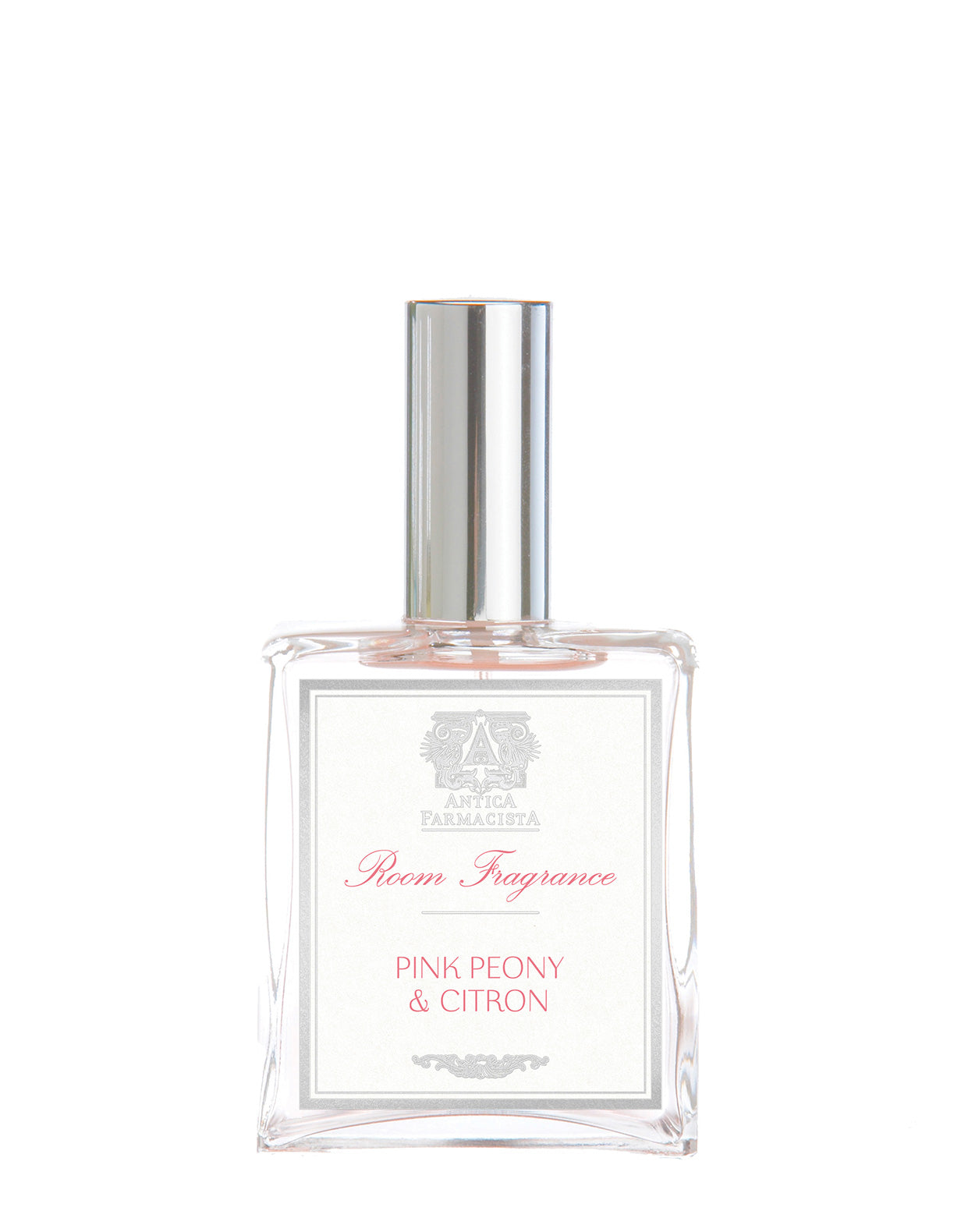 Pink Peony & Citron Room Spray
Gift wrap available at checkout.
The Fragrance: A cool, crisp, red apple sweetness announces this scent as something bright, breezy and natural. A fragrant bouquet of peony and gardenia pairs with a refined citrus accord made of bergamot, citron, and lemon zest. Lively but never overpowering, Pink Peony & Citron finishes with gentle powdery musks that lend polish and beauty to any room.
The Product: Our Room Fragrance provides the perfect fragrance for instant home refreshing. Whether spritzed into the air as a single scent, or used in conjunction with our Home Ambiance Reed Diffusers, our Room Fragrance will set the mood in any room. Also ideal as a linen spray. Spritz onto your linens or in your closet for instantly fresh, revitalizing scent.