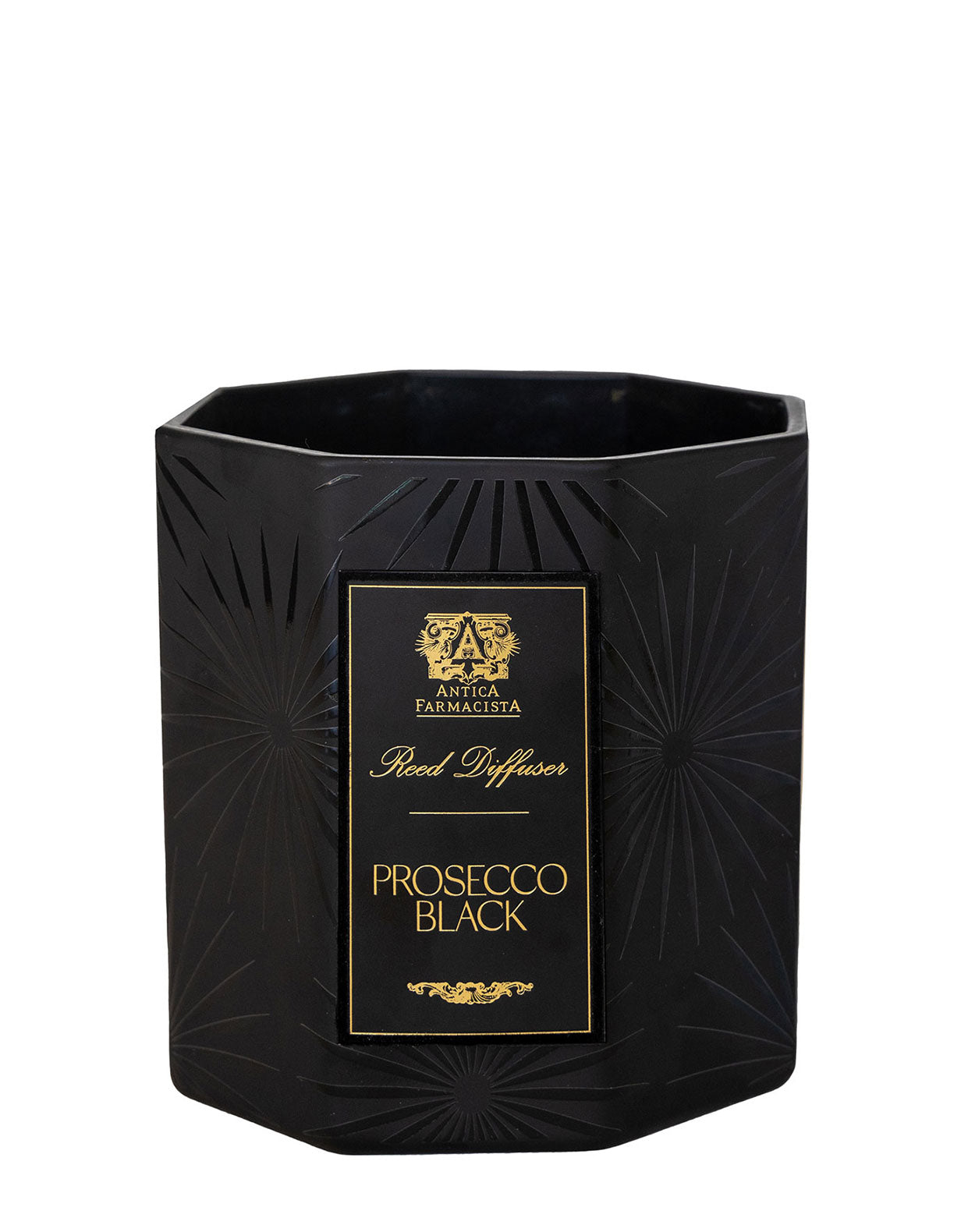 Prosecco Black Three-Wick Candle
Gift wrap available at checkout.
The Fragrance: Sparkling, effervescent, and optimistic. Prosecco Black captures the splendor of a celebratory moment with family, friends, food and cheer. Bursts of satsuma mandarin, sugared black currant and fizz makes our top-selling scent sparkle and gleam. Elegant florals dance with apricot and passionfruit nectar while a humming base composed of vanilla, creamy sandalwood and soft musks lend depth to this undeniably inviting fragrance.
The Product: Introducing our masterpiece of luxury and elegance: the Oversized Hex Three-Wick Candle. Ignite a captivating ambiance that transcends ordinary moments and transforms your space into a haven of indulgence. Crafted with meticulous attention to detail, this exquisite candle features a unique hexagonal design, symbolizing the perfect balance between form and function.
Experience the mesmerizing dance of three flickering wicks, casting a warm and inviting glow that effortlessly embraces your surroundings. Its generous size ensures an extended burn time, allowing you to revel in the enchanting fragrance that fills the air.
Immerse yourself in a sensory symphony as the luxurious scent envelopes your senses, unveiling layers of sophistication and allure. Let the fragrant notes transport you to a realm of opulence, where every breath is a moment of pure bliss.
Tips & Tricks
Candle Care
Candles, like people, do so much better when you care for them properly! A gorgeous candle can change the whole vibe of a room. Candle care instructions maximize ingredients and allow candle fragrances to flow around your home. We explore basics from lighting a candle to making a candle burn evenly so you can enjoy fine candles for longer.