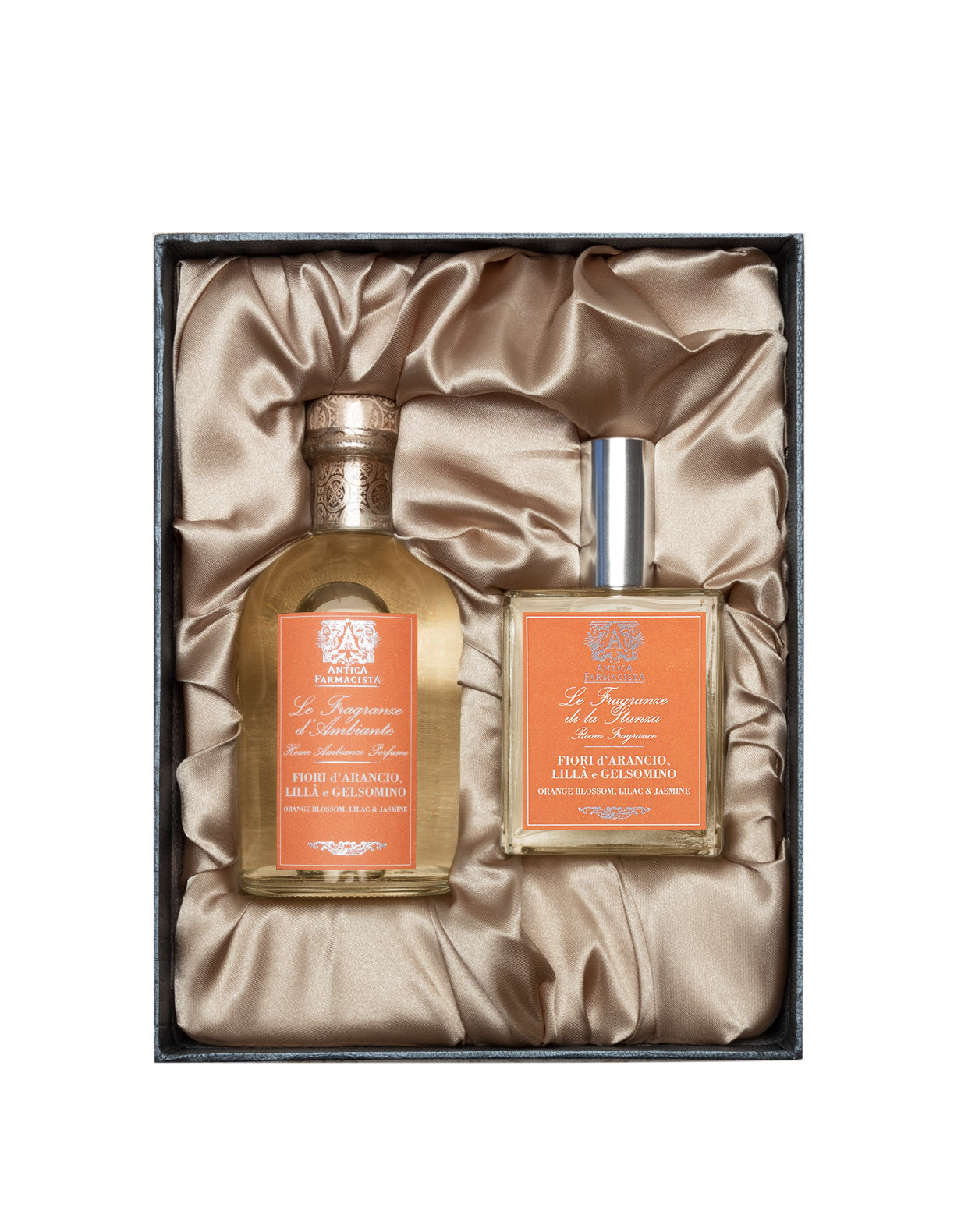 Room Spray Diffuser Set: Orange Blossom, Lilac & Jasmine
Gift wrap available at checkout.
Top:
Mandarin, Sicilian Lemon, Grapefruit
Middle:
Jasmine, Lily Of The Valley, White Lilac, Orange Blossom
Base:
Madagascar Vanilla, White Musk, Rosewood
The Fragrance:
A gorgeous rendition of a classic orange blossom scent. This bright fragrance begins with captivating citrus notes of mandarin and Sicilian lemon blending beautifully with floral notes of orange blossoms, jasmine and lily-of-the-valley.
The Product:
Antica allows you to make your gift giving thoughtful, personalized and luxurious. This exquisite gift set includes a 250ml Home Ambiance Diffuser and a 100ml Room Spray, perfectly packaged and ready for gift giving.
Gift set is packaged in two-piece box with satin lining. Includes 250ml diffuser with reeds and a 100ml Room Spray.