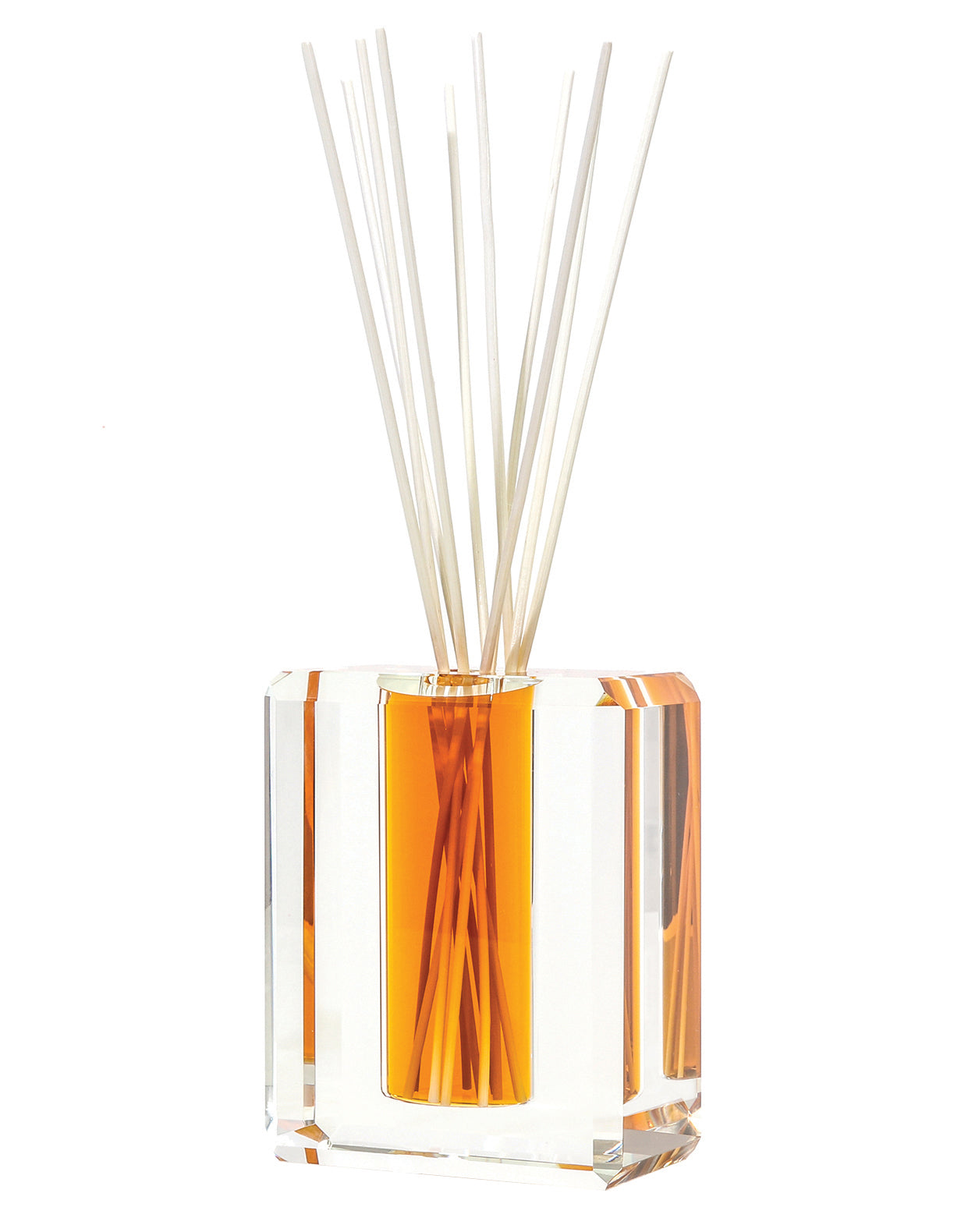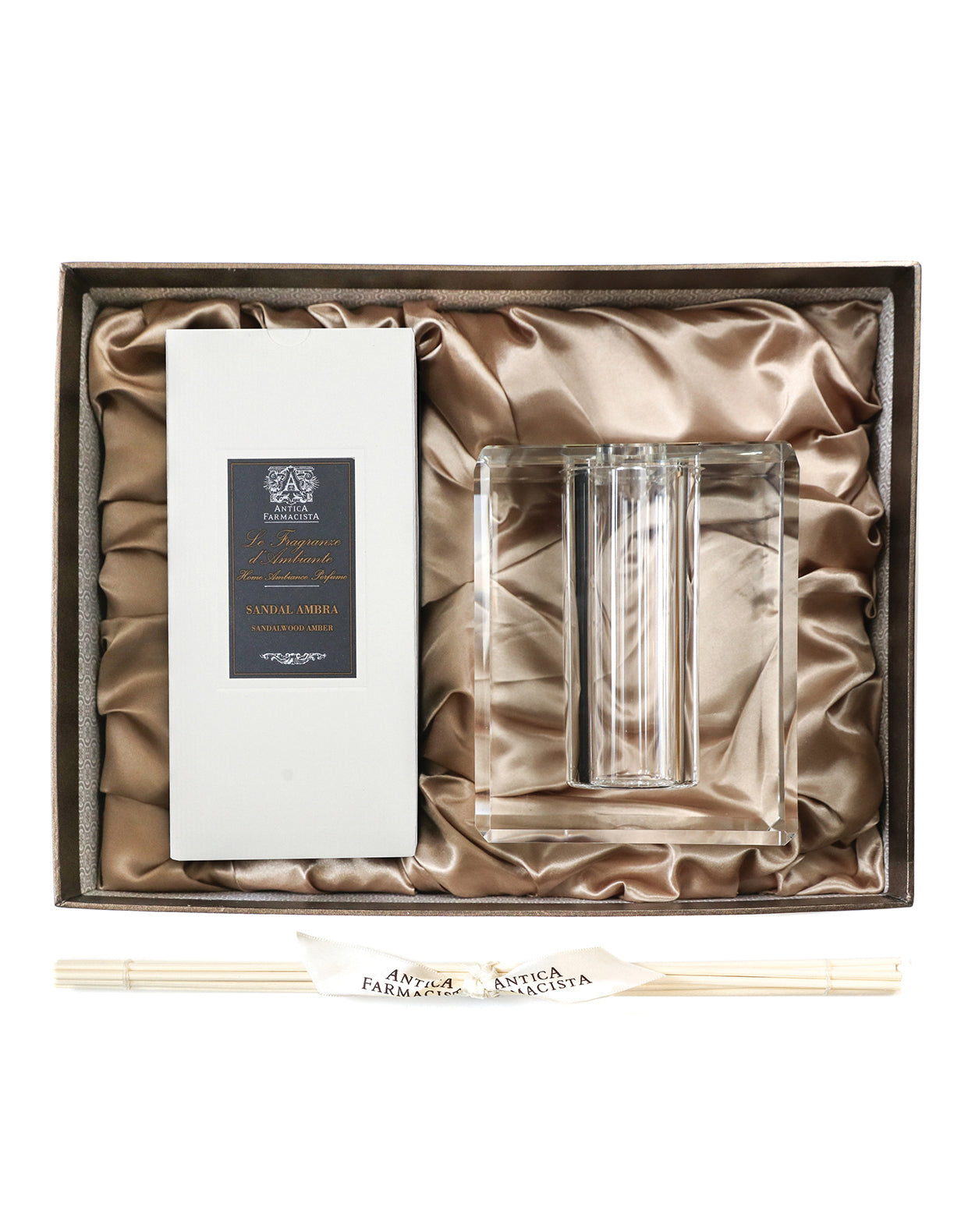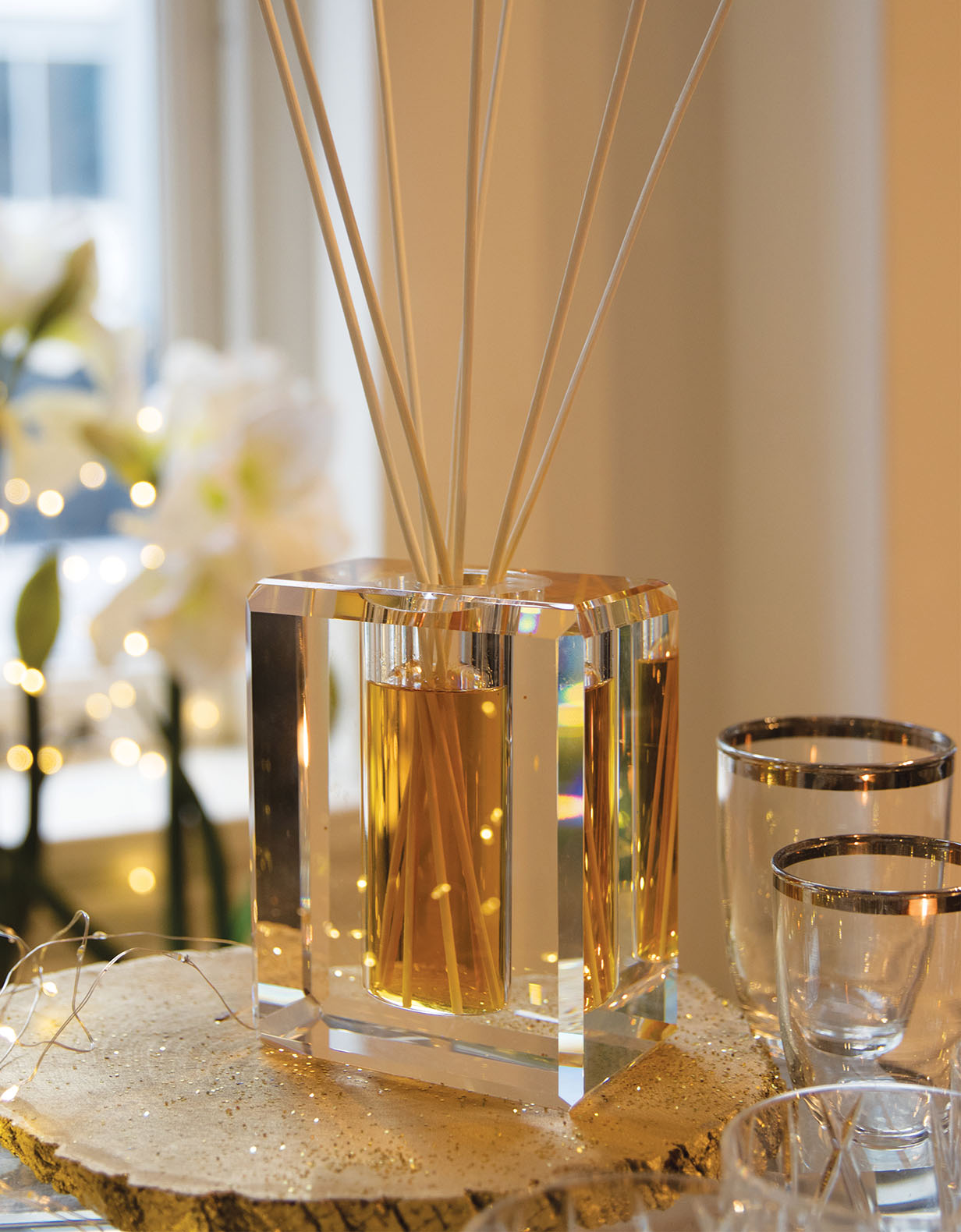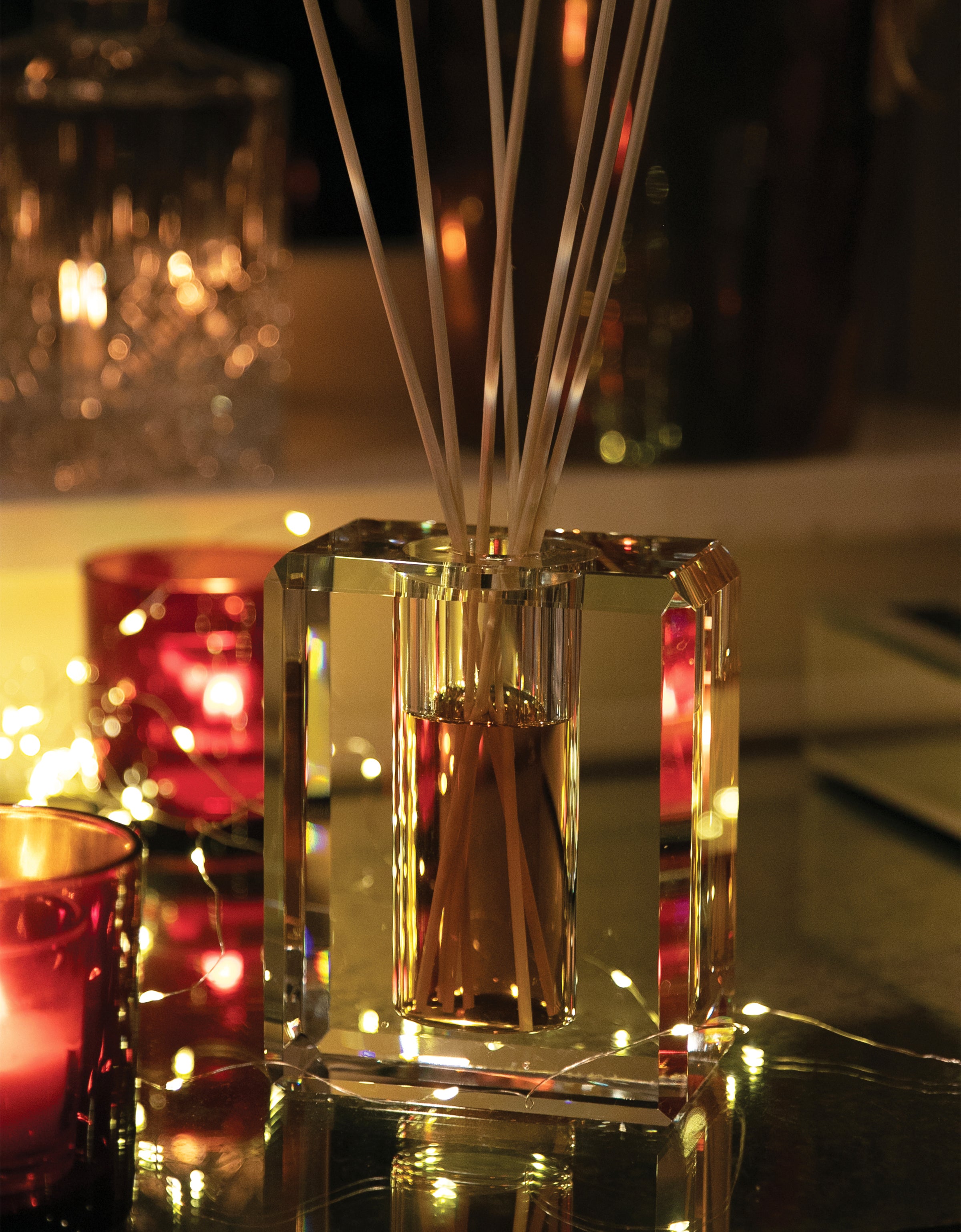 Crystal Diffuser – Sandalwood Amber
Gift wrap available at checkout.
Top:
Balkan Peony, Bergamot, Sicilian Lemon
Middle:
Lavender, African Violet, Cashmere Accord
Base:
Tunisian Amber, Vanilla Bean, Sandalwood, Tobacco
The Fragrance:
A complex, dry and woody fragrance rooted in rich sandalwood. Subtle bergamot and lavender add a touch of brightness, while notes of soft amber, musk, leather and vanilla bean round out this deep scent evoking warmth and sophistication.
The Product:
Our Crystal Diffuser is the epitome of modern elegance. The contemporary lines of this beveled lead crystal reflect and scatter light beautifully. Whether filled with your favorite Antica home ambiance fragrance or your favorite seasonal flowers, its beautifully sculpted silhouette is worthy of display in any distinguished home space.
500ml Crystal Diffuser 6" tall by 4.5" wide by 2.75" deep. Packaged in a satin lined 2 piece box, includes 500ml fragrance (allows for two fills) and a set of white birch reeds.