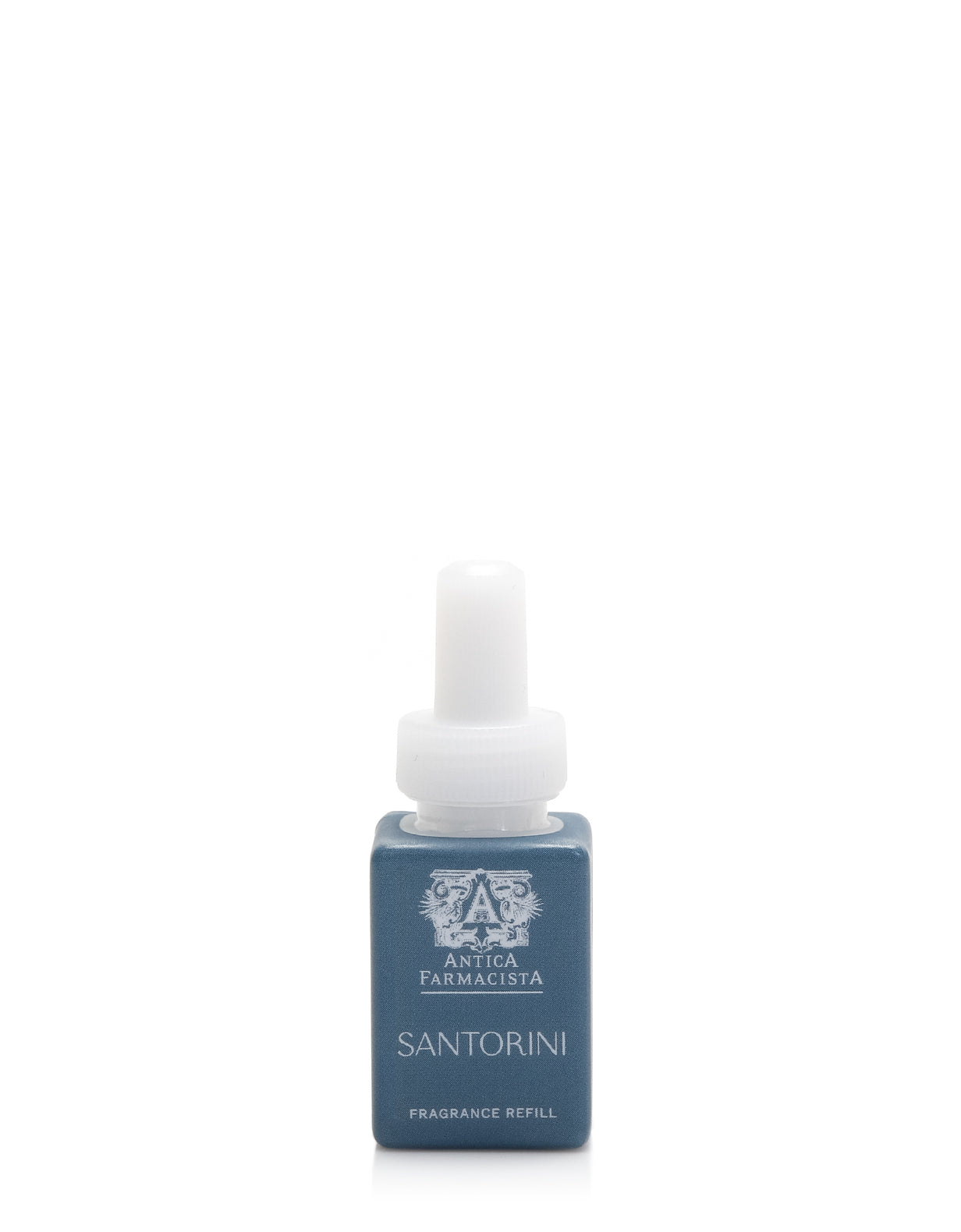 Santorini Pura Fragrance Refill
Gift wrap available at checkout.
The Fragrance: A medley of vibrant citrus, verdant greens, and exotic woods, inspired by the beauty of the Mediterranean. Vibrant Italian bergamot, sweet verbena, and fresh vetiver blend artfully with the subtle sweetness of rosewood, sandalwood, and cardamom, resulting in an intoxicating fragrance blend that captures the essence of a sun-drenched paradise.
The Product: Experience your favorite fragrances in a totally new way with the Pura Smart Device. Via an easy to use app, you can control fragrance intensity and customize it to your schedule. The control over the intensity of the scent and unique programming of Pura gets to the heart of Antica Farmacista's approach to layering scents in the home and curating a scent experience. Safe for pets and eco friendly, this device and its fragrances are both smart and subtle. Perfect for every home!