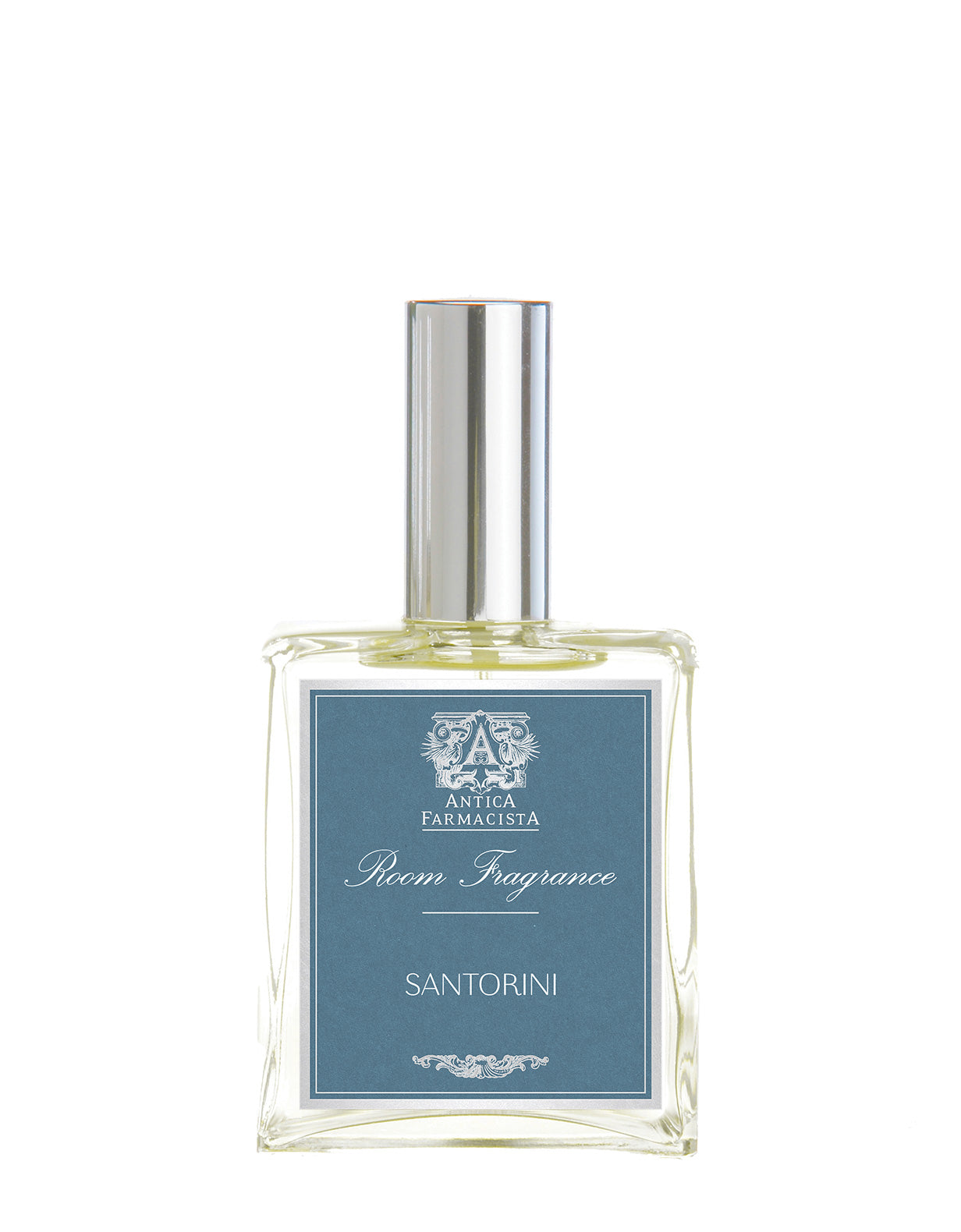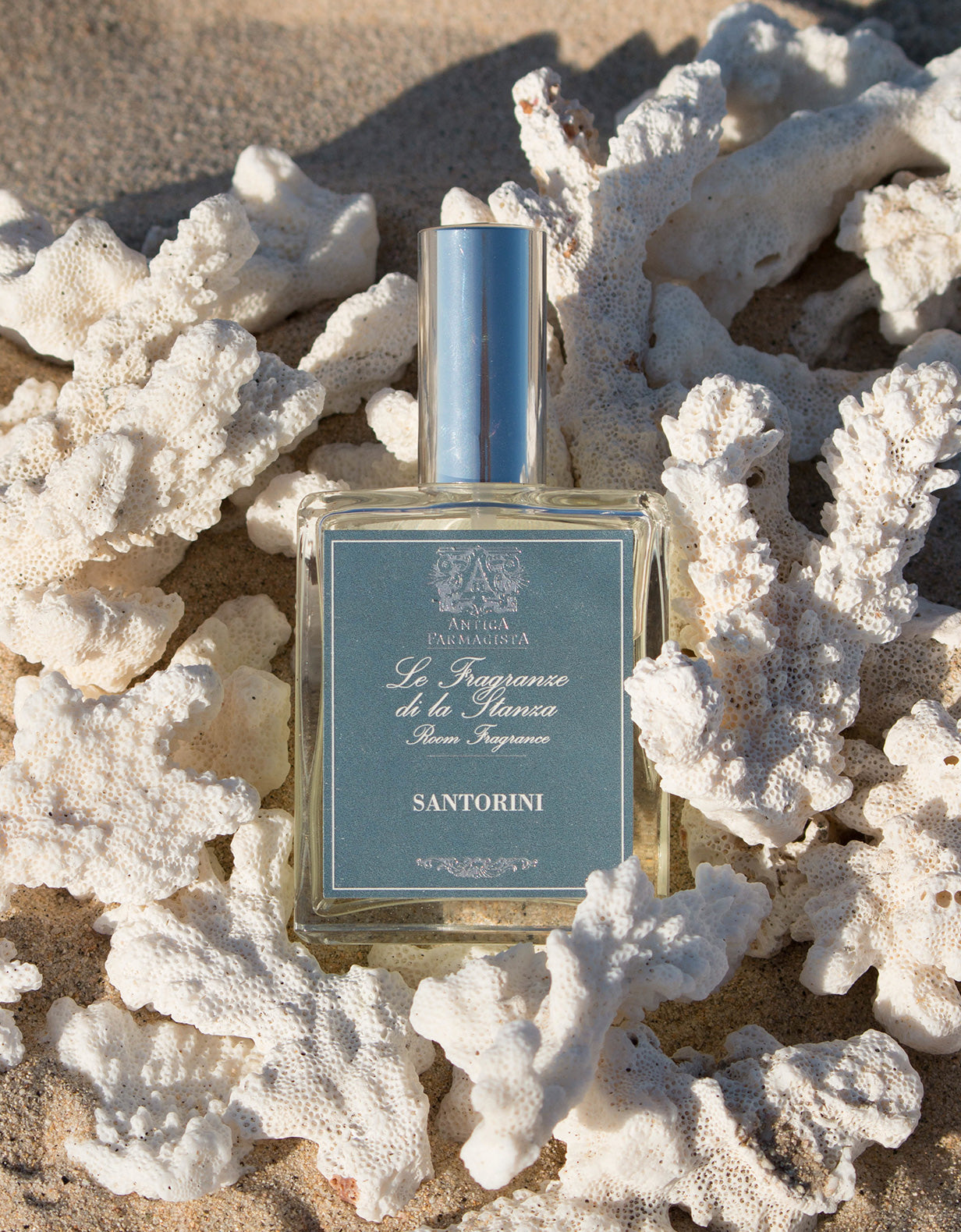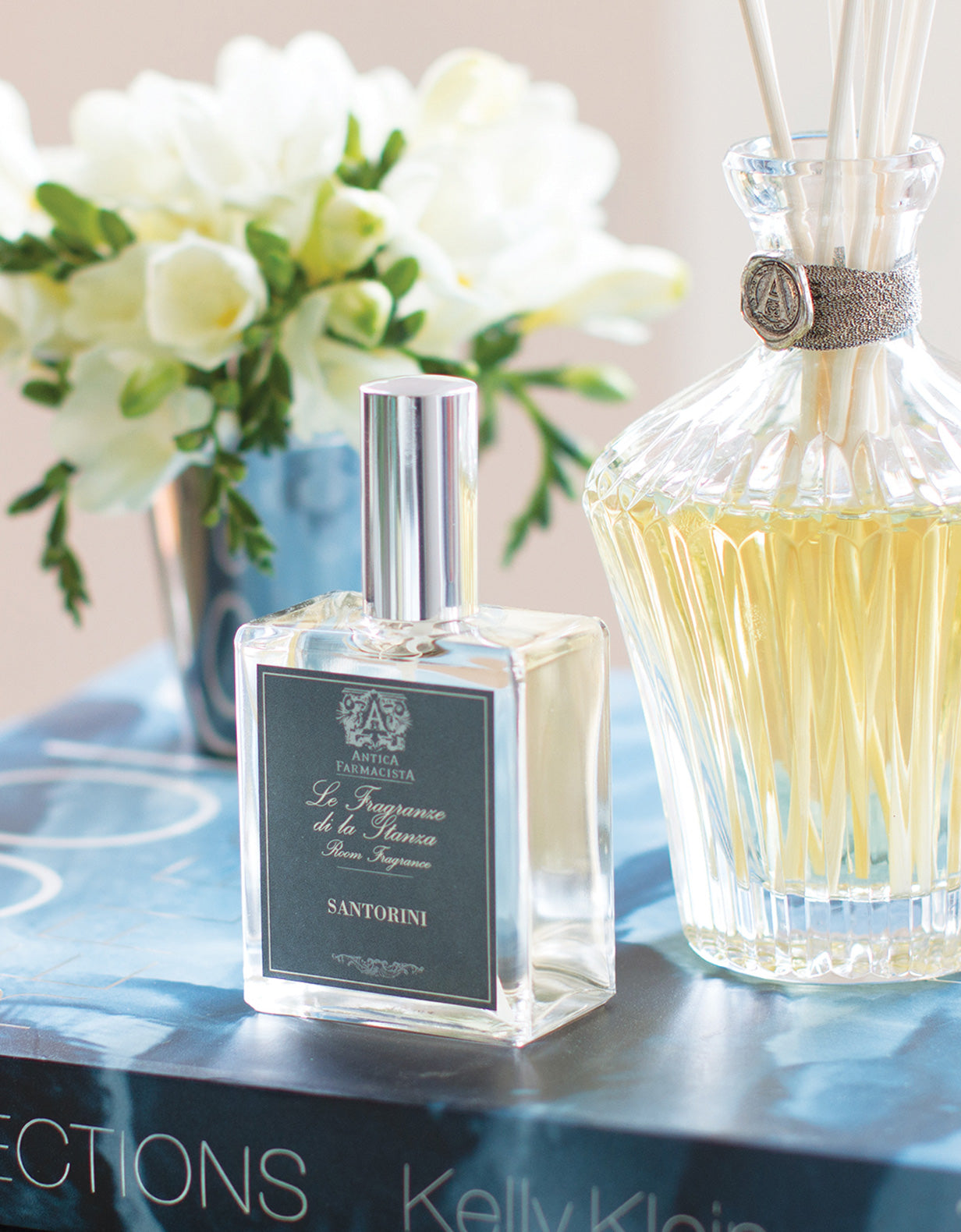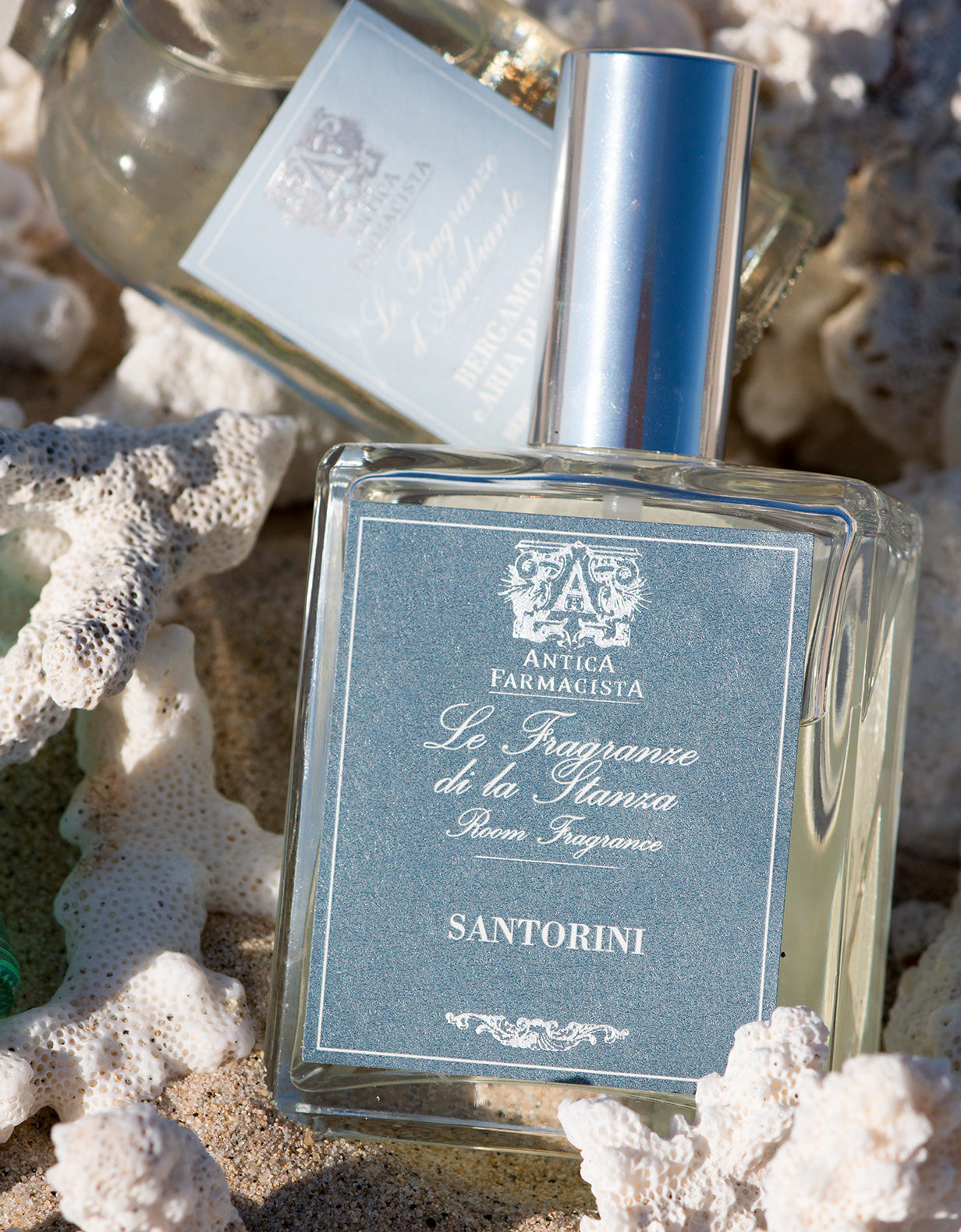 Santorini Room Spray
Gift wrap available at checkout.
The Fragrance: A medley of vibrant citrus, verdant greens, and exotic woods, inspired by the beauty of the Mediterranean. Vibrant Italian bergamot, sweet verbena, and fresh vetiver blend artfully with the subtle sweetness of rosewood, sandalwood, and cardamom, resulting in an intoxicating fragrance blend that captures the essence of a sun-drenched paradise.
The Product: Our Room Fragrance provides the perfect fragrance for instant home refreshing. Whether spritzed into the air as a single scent, or used in conjunction with our Home Ambiance Reed Diffusers, our Room Fragrance will set the mood in any room. Also ideal as a linen spray. Spritz onto your linens or in your closet for instantly fresh, revitalizing scent.