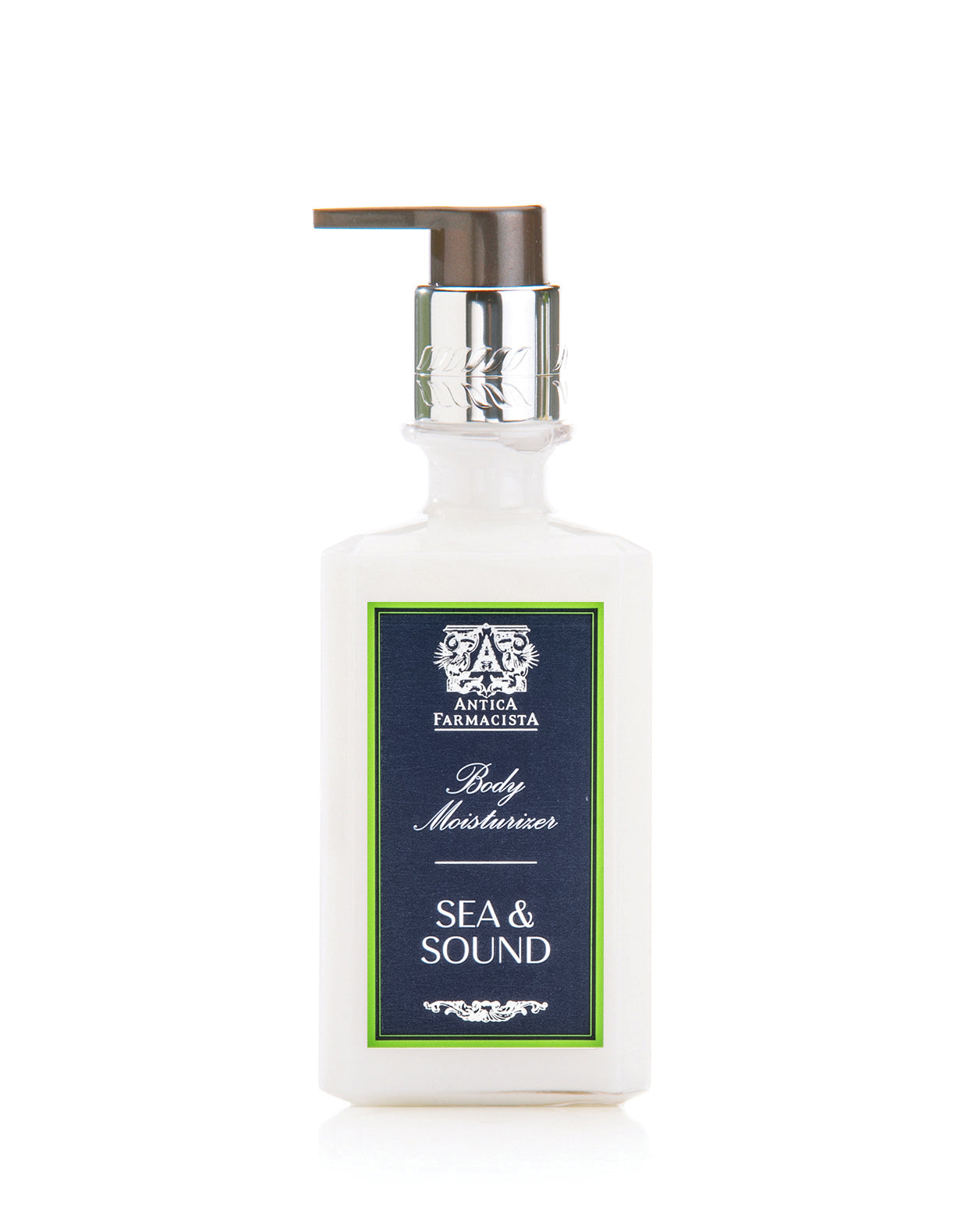 Sea & Sound Body Moisturizer
Gift wrap available at checkout.
The Fragrance: Inspired by its natural beauty, SEA & SOUND captures the spirit of Seattle and the Pacific Northwest with crisp saltwater, earthy green notes, invigorating citrus and a hint of cedar.
The Product: Our luxurious Body Moisturizer formula includes natural ingredients such as aloe vera, apricot kernel oil, green tea and fruit extracts, sweet almond oil, silk amino acids, shea butter and honey for superior hydration. Its soft, silky texture is flawless, leaving skin lightly fragranced, radiant and smooth.