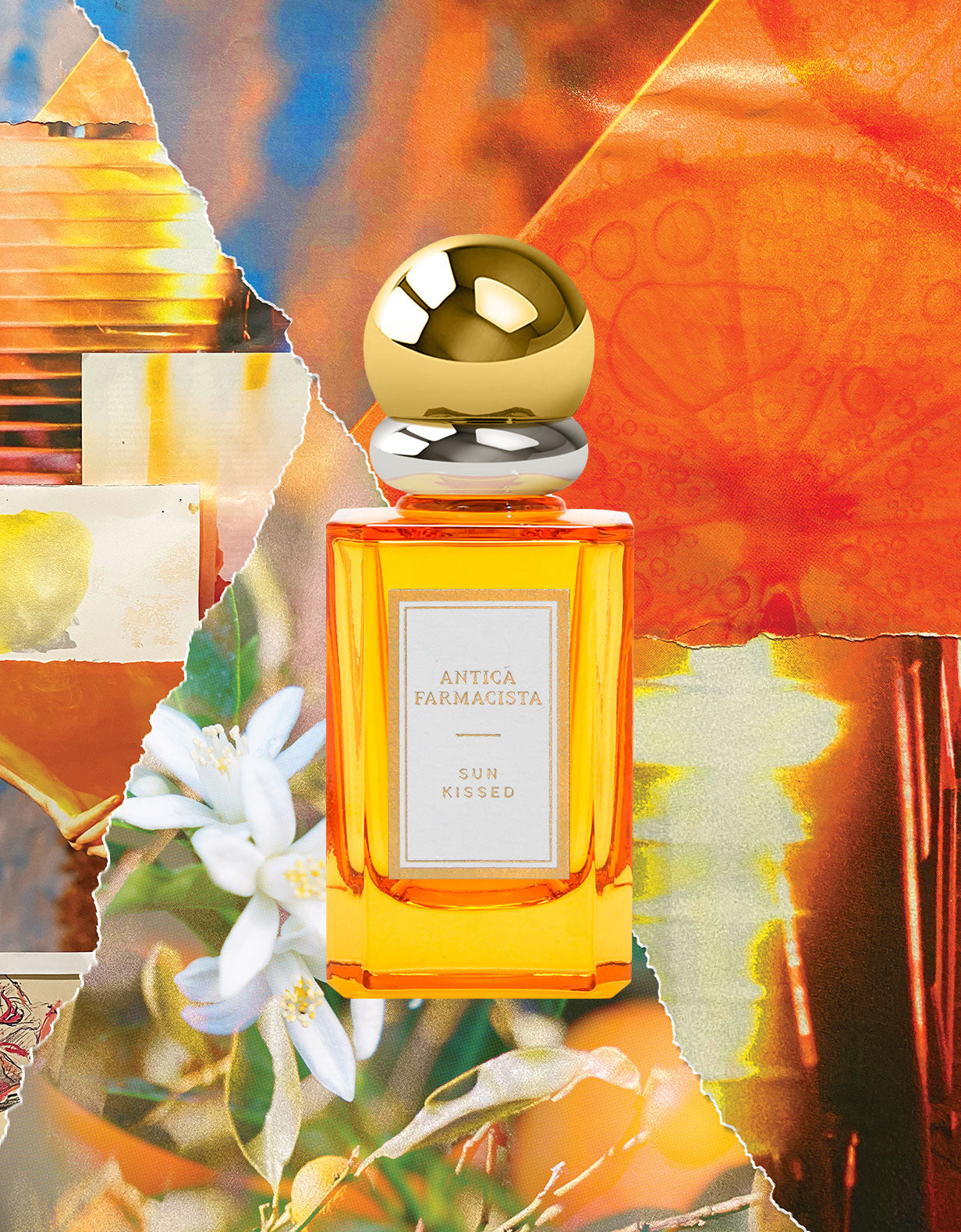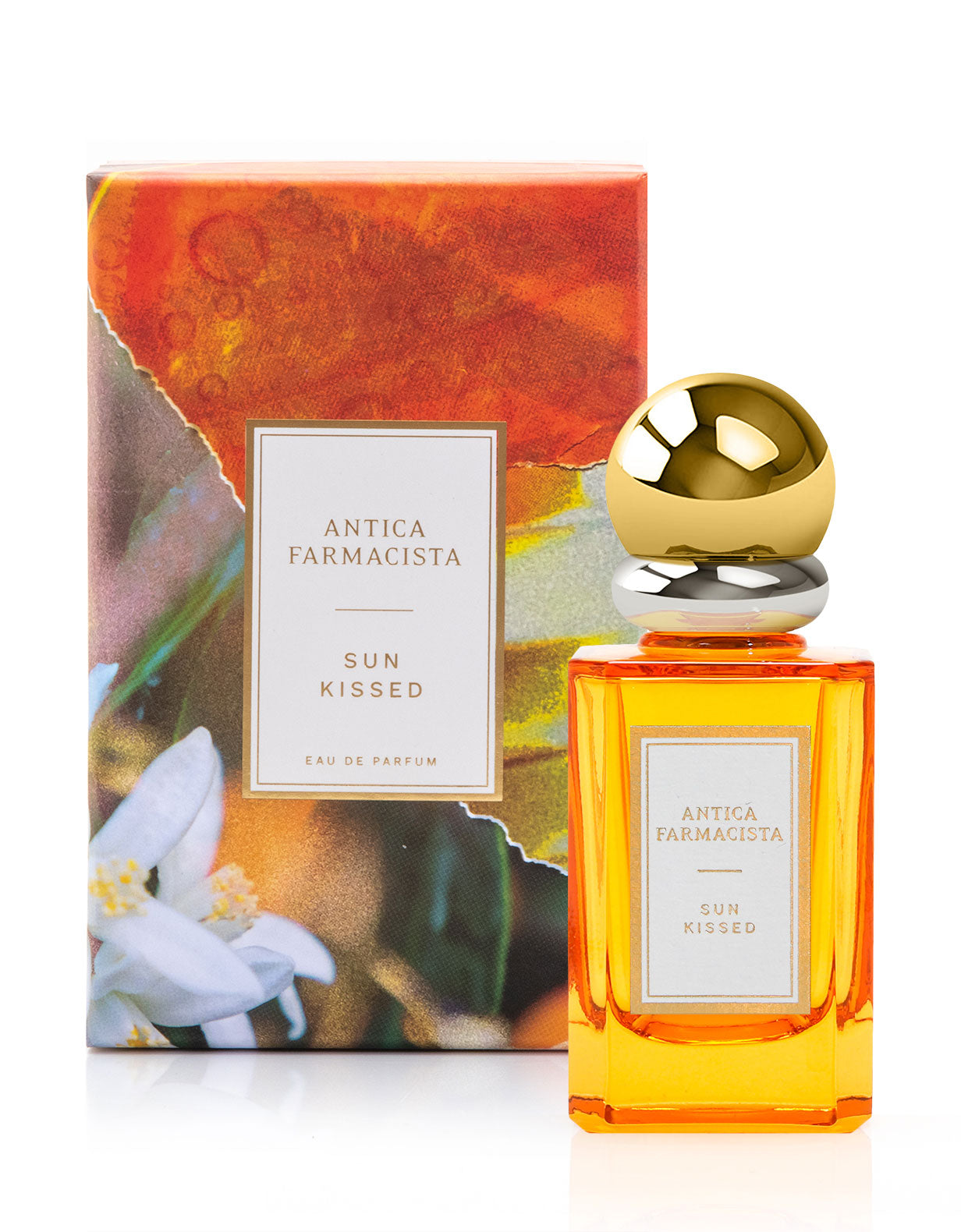 Sun Kissed Perfume
Gift wrap available at checkout.
The Fragrance: Optimism and zest. Juicy, sweet and natural. Strength that soars, sparkles and strides ahead. Deftly navigating winding roads in a vintage convertible, citrus groves on either side. Alternating sun and cool shade as you weave in between streams of dappled sunlight. Bright wafts of orange blossom and honeysuckle vines impart their alluring welcome. There is time for everything. The scent you put on to feel powerful and effervescent; an intangible punctuation mark.
The Product: Introducing Antica Facets: our first Personal Perfume Collection. Facets is composed of five distinct moods that encompass the vision we hold for our customers: complex, multifaceted, and fluid. Reach for different Facets to enhance a feeling, or slip into a new one.