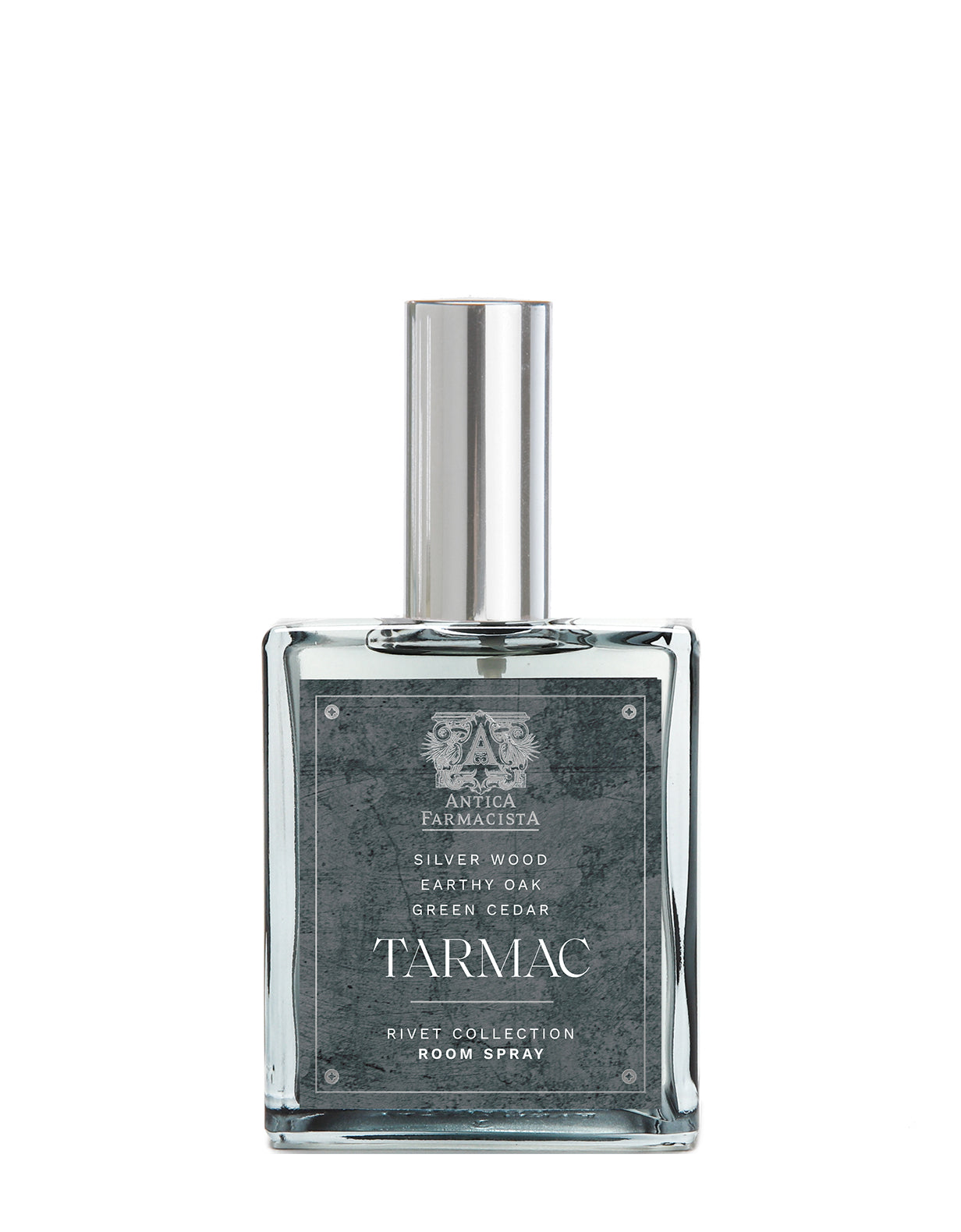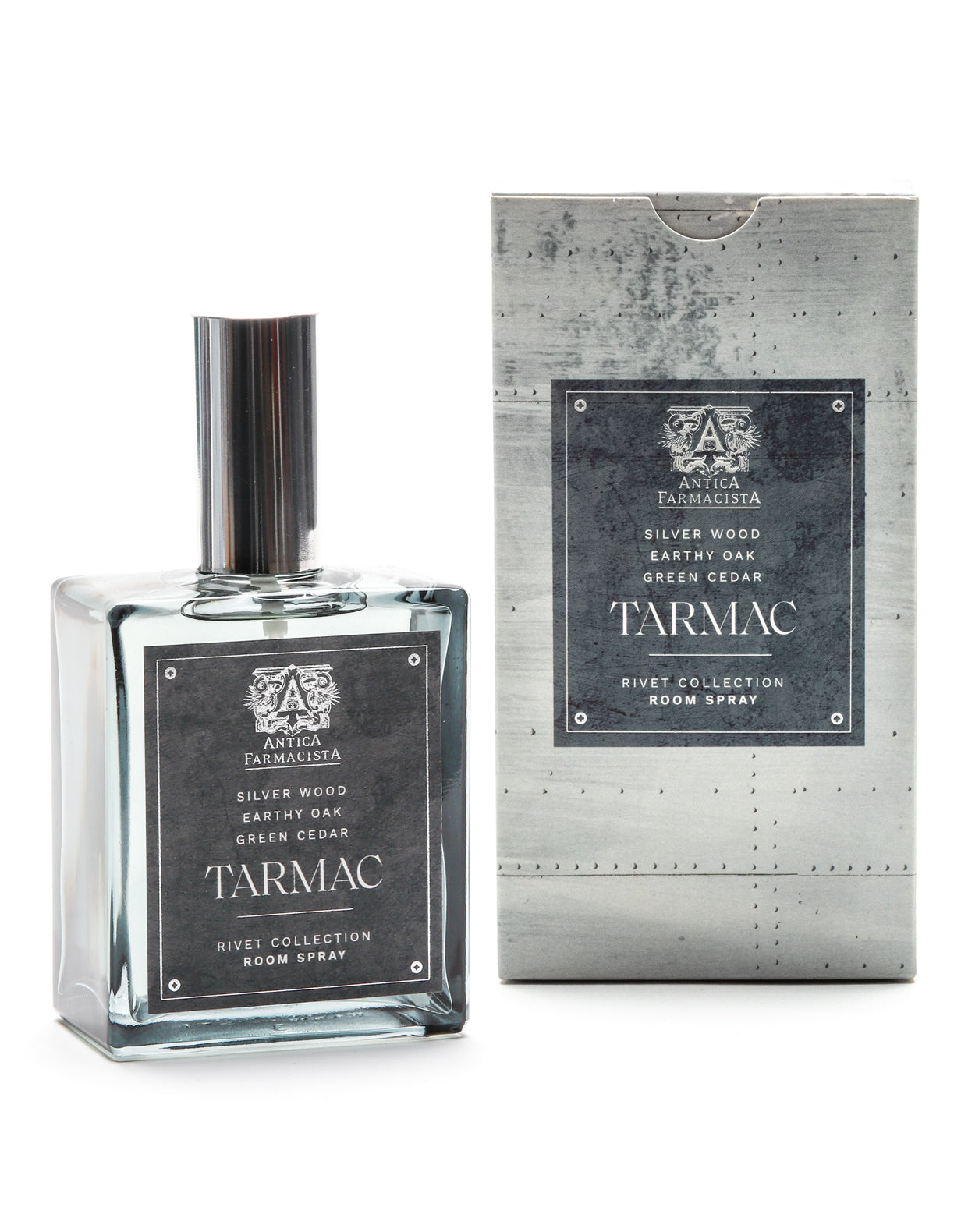 Tarmac Room Spray
Gift wrap available at checkout.
The Fragrance: A flinty tarmac accord of cedar, cypress and black pepper is warmed by creamy sandalwood and earthy oak. Capturing the take off, the horizon and the freedom of flight.
The Product: Introducing the Rivet Collection, inspired by the connective power of fragrance. Galvanized by the rivets that move us through land, air and sea, we deliver a modern collection, connecting design and destination. Our Room Fragrance provides the perfect fragrance for instant home refreshing. Whether spritzed into the air as a single scent, or used in conjunction with our Home Ambiance Reed Diffusers, our Room Fragrance will set the mood in any room. Also ideal as a linen spray. Spritz onto your linens or in your closet for instantly fresh, revitalizing scent.