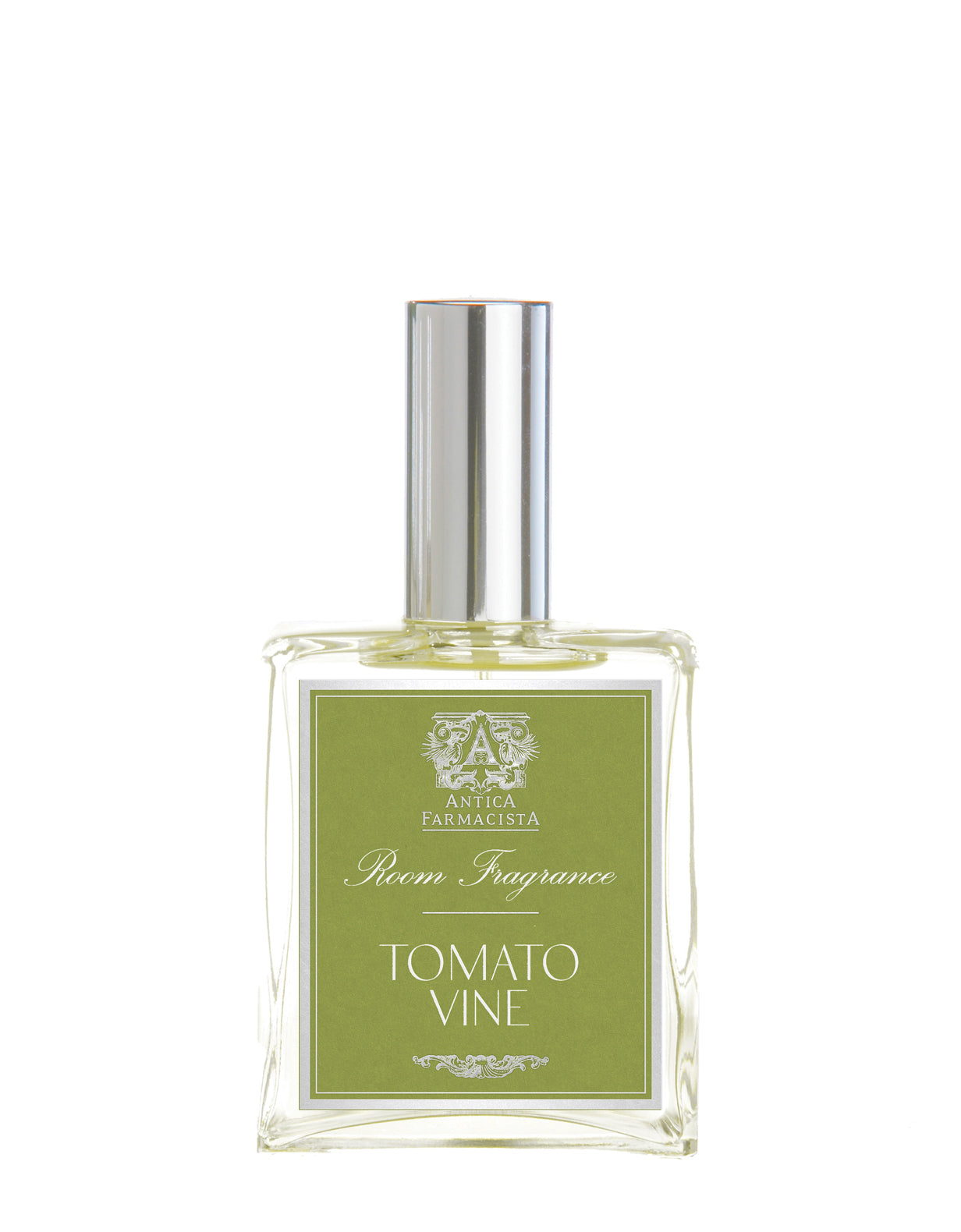 Tomato Vine Room Spray
Gift wrap available at checkout.
The Fragrance: An earthy, green scent, capturing the essence of a summertime garden. Earthy tomato vines, dotted with ripe juicy tomatoes, herbaceous basil, cut grass, hints of black pepper and Meyer lemon… each ingredient evoking the ripe fruit of summer.
The Product: Our Room Fragrance provides the perfect fragrance for instant home refreshing. Whether spritzed into the air as a single scent, or used in conjunction with our Home Ambiance Reed Diffusers, our Room Fragrance will set the mood in any room. Also ideal as a linen spray. Spritz onto your linens or in your closet for instantly fresh, revitalizing scent.