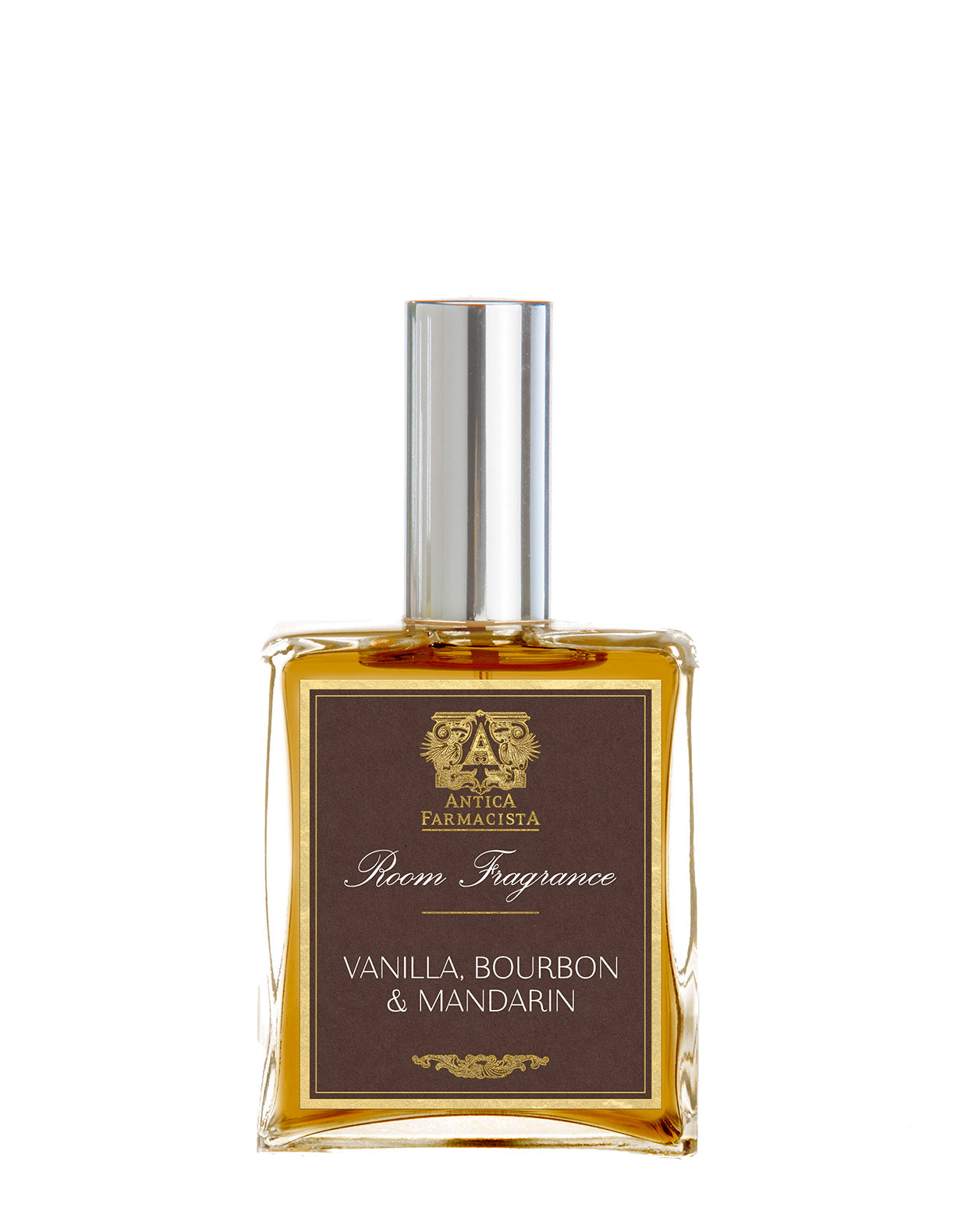 Vanilla, Bourbon, & Mandarin Room Spray
Gift wrap available at checkout.
The Fragrance: A delightful twist on a Vanilla-based fragrance. The sweet richness of warm vanilla is paired with crisp, full-bodied mandarin and the spicy essence of bourbon, resulting in a rich, delectably sweet gourmand fragrance.
The Product: Our Room Fragrance provides the perfect fragrance for instant home refreshing. Whether spritzed into the air as a single scent, or used in conjunction with our Home Ambiance Reed Diffusers, our Room Fragrance will set the mood in any room. Also ideal as a linen spray. Spritz onto your linens or in your closet for instantly fresh, revitalizing scent.