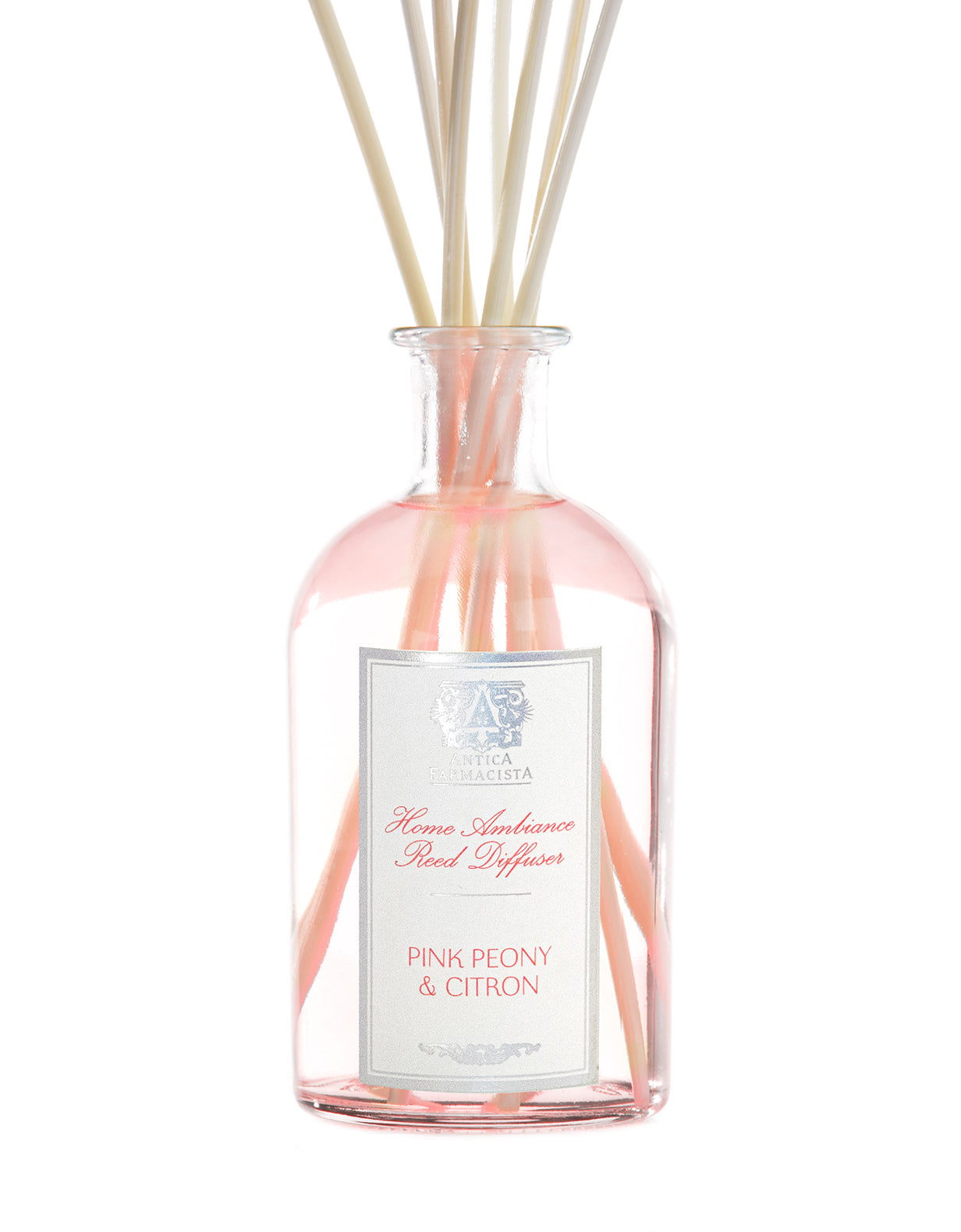 250ml Pink Peony & Citron Reed Diffuser
Gift wrap available at checkout.
The Fragrance: A cool, crisp, red apple sweetness announces this scent as something bright, breezy and natural. A fragrant bouquet of peony and gardenia pairs with a refined citrus accord made of bergamot, citron, and lemon zest. Lively but never overpowering, Pink Peony & Citron finishes with gentle powdery musks that lend polish and beauty to any room.
The Product: The signature product in our collection. Utilizing apothecary inspired bottles filled with exquisite fragrance, the scent permeates the air via our signature reeds which are inserted into the bottle. The reeds absorb the fragrance and subtly distribute it throughout the air, providing lasting, beautiful scent. Customize the intensity by flipping the reeds — flip every day for more intense scent or once a week for more subtle fragrance.