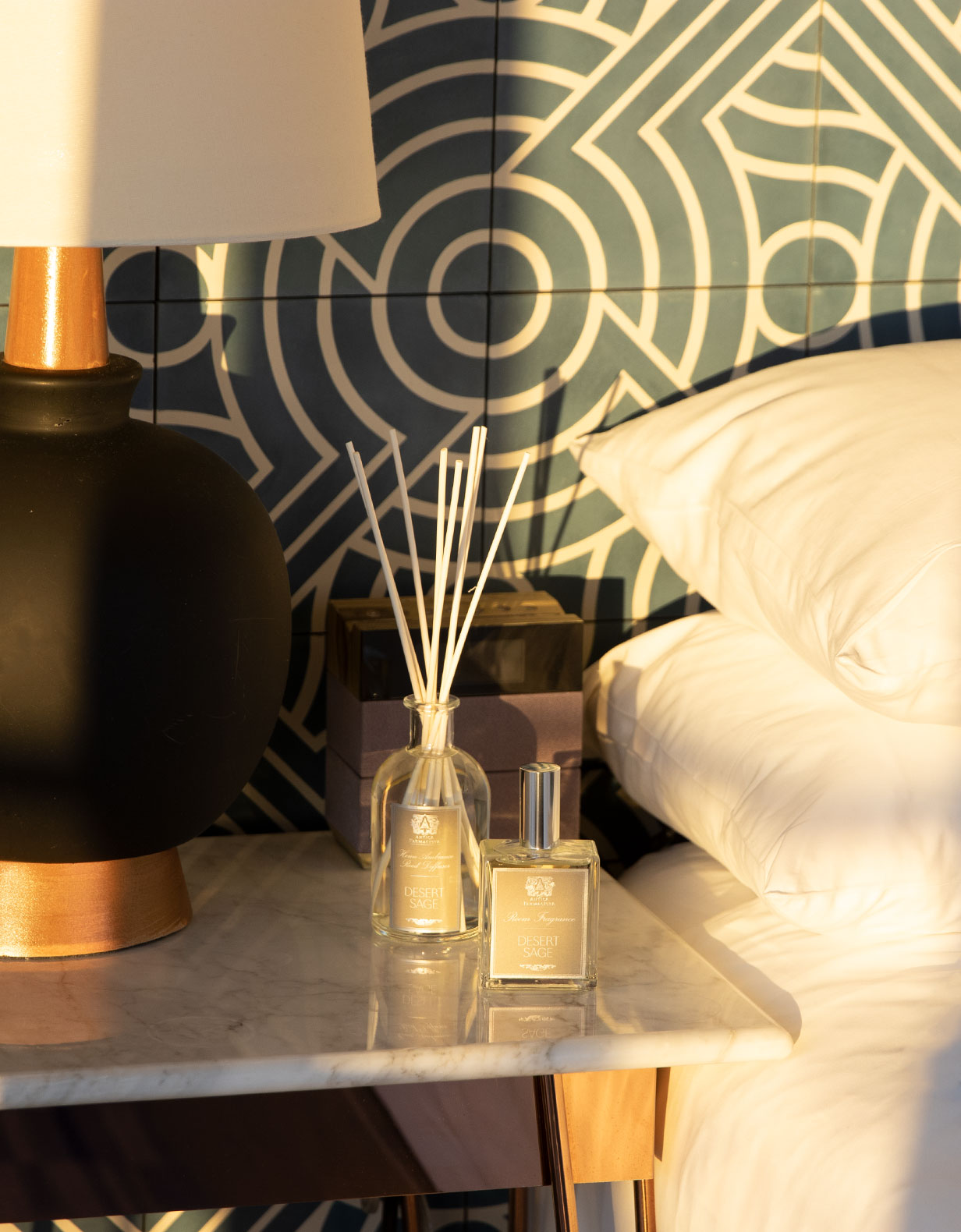 Desert Sage Room Spray
Gift wrap available at checkout.
The Fragrance: An escape to arid abandonment and hazy blue skies. A warm accord of woodland ash, may rose and musk evoke sun-drenched sands dotted with wildflowers. An herbal infusion of wild sage, rosemary and lavender is grounded by the minerality of heated rocks, dusty tumbleweeds and barren woods, resulting in an intoxicating scent and an invigorating experience. Read the Story Behind the Scent.
The Product: Our Room Fragrance provides the perfect fragrance for instant home refreshing. Whether spritzed into the air as a single scent, or used in conjunction with our Home Ambiance Reed Diffusers, our Room Fragrance will set the mood in any room. Also ideal as a linen spray. Spritz onto your linens or in your closet for instantly fresh, revitalizing scent.