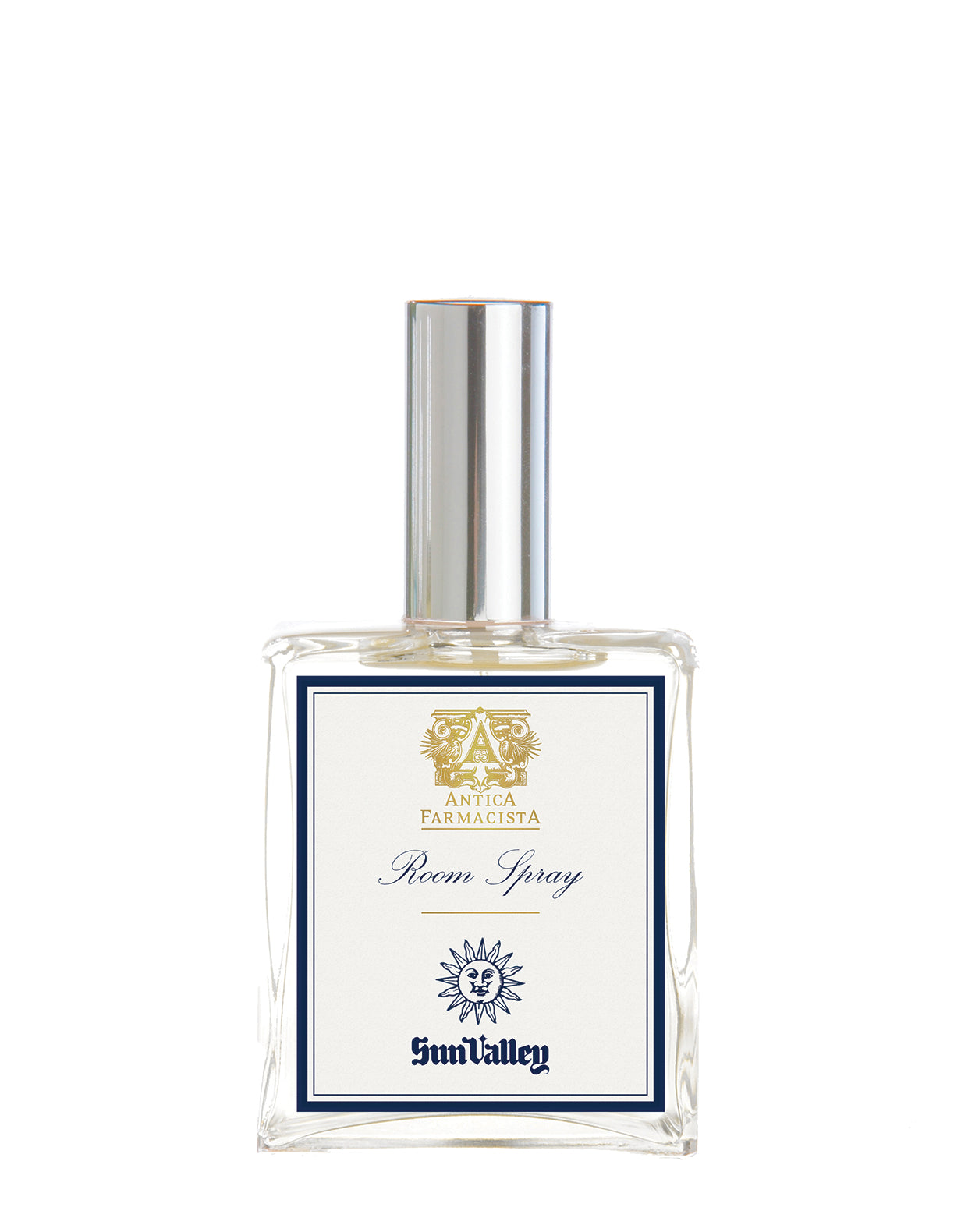 Sun Valley Room Spray
Gift wrap available at checkout.
The Fragrance: Luxury. Beauty. Relaxation. These all describe Sun Valley, the first destination ski resort in North America. Still as vibrant today as it was when it opened in 1936, Sun Valley is a place to be transported to place and time when enjoying time on the mountains is just a part of the lifestyle. Inspired by its beauty, Antica presents Mountain Sage as Sun Valley's exclusive signature scent.
The Product: Our Room Fragrance provides the perfect fragrance for instant home refreshing. Whether spritzed into the air as a single scent, or used in conjunction with our Home Ambiance Reed Diffusers, our Room Fragrance will set the mood in any room. Also ideal as a linen spray. Spritz onto your linens or in your closet for instantly fresh, revitalizing scent.